'A Series of UnfortunAte Events' Book vs Netflix Ending: How The Finale Differs from Novel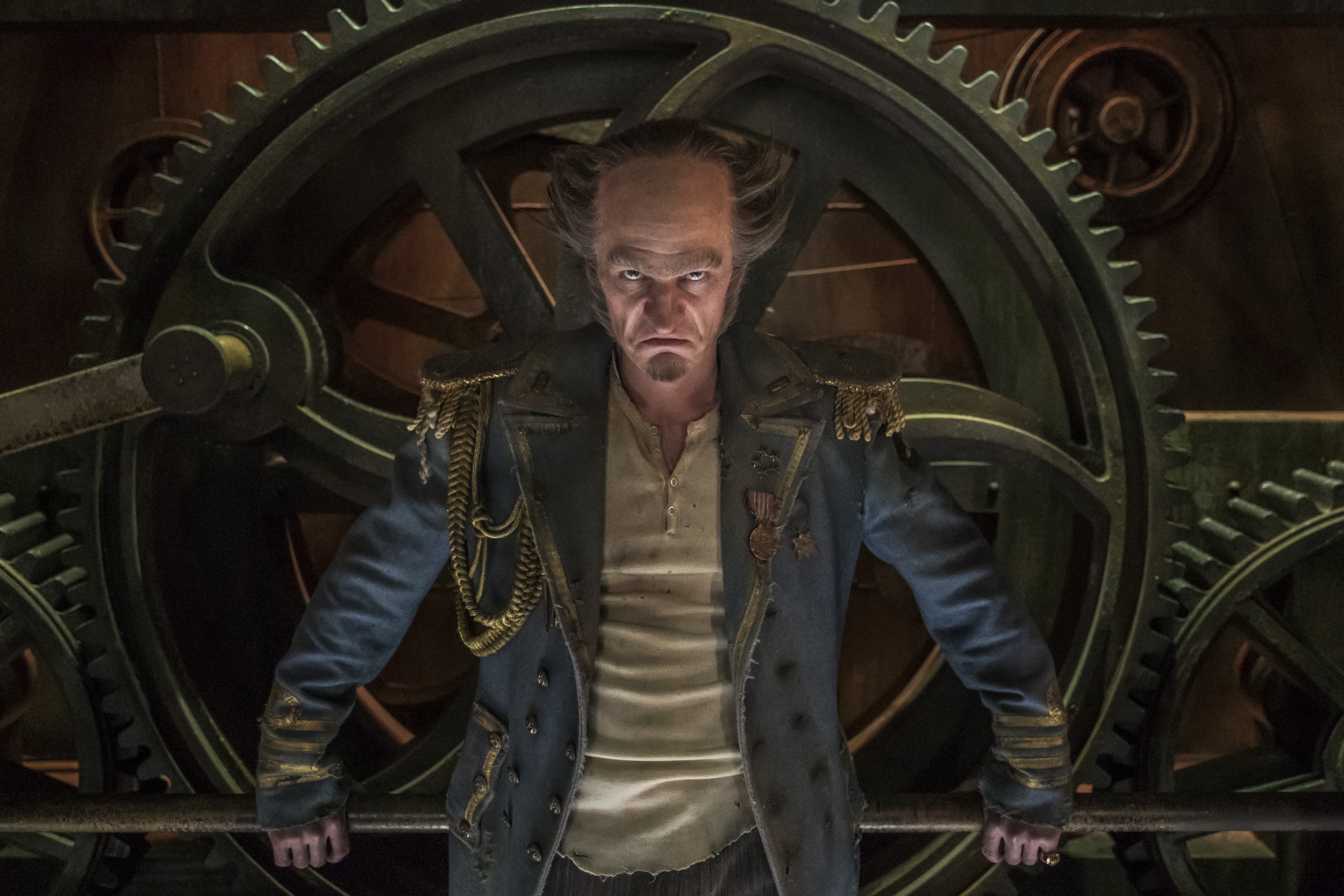 Netflix has said farewell to A Series of Unfortunate Events as it dropped the popular, acclaimed show's third and final season on New Year's Day. The series managed to cover all 13 books, penned by author Daniel Handler, over the course of three seasons but how does the show approach its inevitable end? While it does do the book series justice, fans familiar with Handler's book series will notice how the show's conclusion differs slightly from how its source material rounded things off.
Both the book and Netflix adaption offer up a rather ambiguous ending to Violet, Klaus, and Sunny Baudelaire's tragic journey as not all questions are wrapped up in a perfect bow. However, the Neil Patrick Harris-led series wound up concluding the show with a different book.
Season 3 episode 7 is titled "The End," which is a nod toward the Handler's final A Series of Unfortunate Events book. The show, however, chose to end not quite exactly how the thirteenth book wrapped. Instead, the show decided to pull its conclusion from The Beatrice Letters—a book that surfaced in 2006 as an accompaniment to Handler's original series.
The Beatrice Letters's cover that states it's "suspiciously linked to Book the Thirteenth." It also contains multiple letters written by Beatrice Baudelaire II to Lemony Snicket as she was aiming to track down his whereabouts. Like the Netflix series showed, Beatrice's letters surfaced years after events from The End occurred.
Netflix's adaptation solves many of the show's mysteries, including Count Olaf's fate. While not all mysteries all solved, fans will be pleased to see the Baudelaire children's story ends on a more positive note.
Harris, who played Count Olaf, addressed the show's conclusion when speaking with Newsweek in December. He explained how the Netflix adaptation expands upon the thirteenth book's ending.
"It answers all of the questions that the kids are seeking to answer. Not necessarily the answers they're hoping for, but answers are had," Harris, 45, told Newsweek. "As the books went from one to 13 [and] as the seasons of the Netflix show went from one to three, with the additional episodes comes a maturity level."
"The Baudelaires in Season 1, they're sort of overwhelmed by circumstance finding their footing. In Season 2, they realize that they're independently on their own. They can't just blindly trust in the kindness of strangers and they're seeking answers. In Season 3, they're taking much more mature actions," he concluded.
A Series of Unfortunate Events Seasons 1 to 3 are now streaming on Netflix.