Jobs on the Line: New Technology Could Replace Millions of Call Center Workers in the Philippines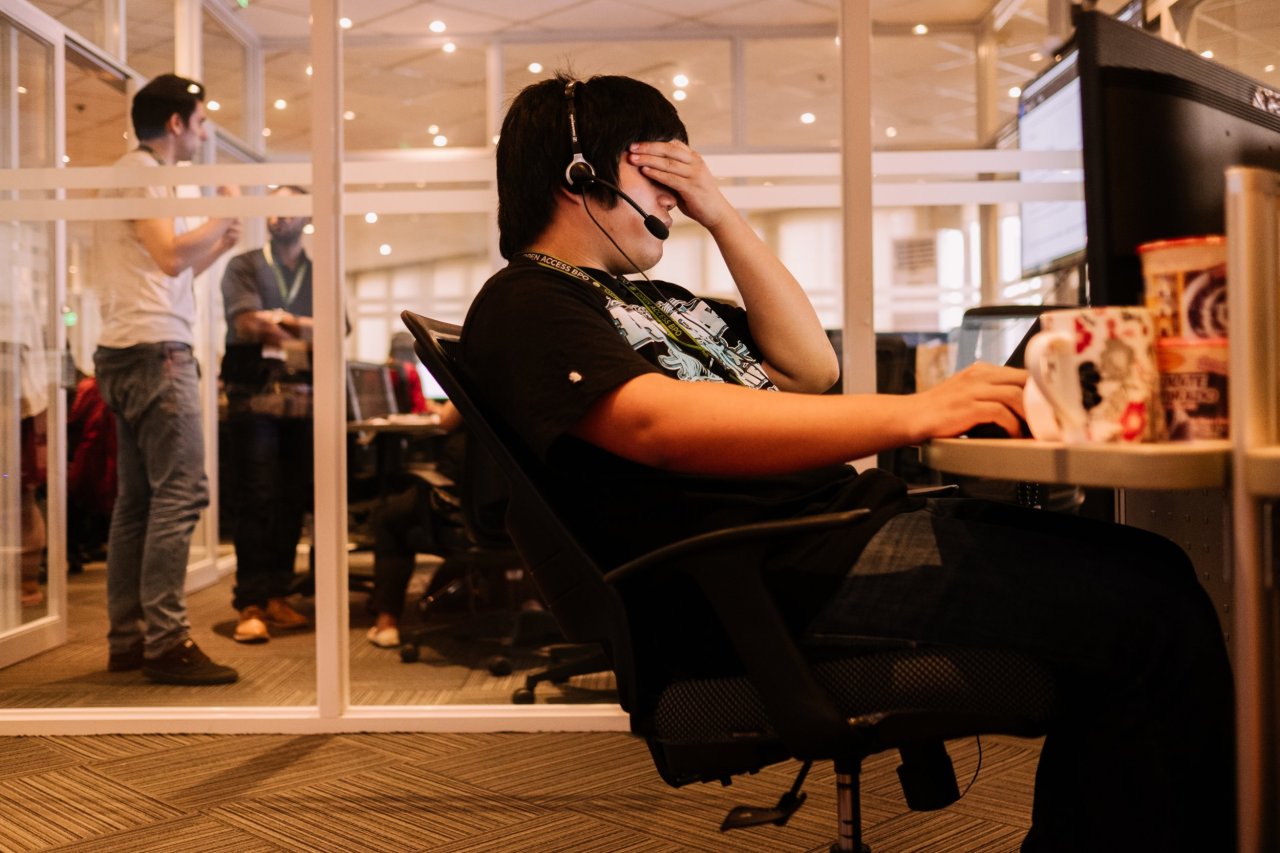 You need help with your bank account or advice about your mortgage. You call the help line. And then, after a lengthy wait, tapping more information into your phone and being transferred to the right department, you reach a call center worker, an actual human being. By that point, however, you might not be feeling warm and patient.
Usually, the person absorbing your frustration is in the Philippines—the call center capital of the world. (For years, India had more call center workers than any other nation, but more recently U.S. companies began relocating to the Philippines, where people speak American English, rather than the British variety.) The country is 12 or 13 hours ahead of Eastern Standard Time in the U.S., depending on the time of year, and most Filipino call center employees work through the night. Their mandate: to remain calm at all times.
While studying in London in 2015, Portuguese photographer José Sarmento Matos took a job at a British call center. That's where he got the idea to travel to the Philippines and photograph some of its 1.2 million call center employees. "It's a tough job," Matos says. "I wanted to know what's behind that. How do these people suffer on the other side?"
Expecting to find weary workers with little love for their jobs, Matos instead found people happy to have such lucrative positions. Call center workers in the Philippines account for just 3 percent of the country's employed population (one reason why the figure is low is because the jobs require a high level of English). These people have starting salaries of around $400 a month, significantly higher than the minimum monthly wage for service industry workers, which is around $285. "[Filipinos] stop studying, and they stop doing their degrees, because they know they can earn more in call centers," Matos says.
But the high wages might not last forever. Across the globe, companies are automating more and more low-skilled tasks, such as data entry, that do not involve direct interaction with customers. As automation technology advances, call center workers could be next to lose their jobs.
Already, many companies are encouraging their customers to use chatbots, computer programs that use artificial intelligence to address basic customer service questions. Facebook Messenger, which has more than 900 million monthly users, now hosts 30,000 chatbots from various companies that you can use to pay for meals or shop online.
Though many of these bots can perform only basic tasks, other programs have become more sophisticated. The British company Celaton offers a technology system called inStream that refers certain tasks to human operators and remembers their responses. As the narrator of a video on the company's website puts it: "With each transaction, inStream is continuously learning, reducing the need for human intervention in the future."
Automation is good for businesses looking to cut costs wherever possible—but it's bad for the ones who manage the Filipino call center workforce. Benedict Hernandez, the chairman and president of the Contact Center Association of the Philippines, which represents nearly 100 companies that employ contact center workers, has said the industry is trying to stay ahead of these technological advances.
Speaking in August at a press conference in Manila, the Philippine capital, Hernandez—citing a study from the consulting firm Frost & Sullivan—said low-skilled jobs in the outsourcing industry would decline by 28 percent within the next six years. But Hernandez pointed out that most businesses in the Philippines have evolved past low-skilled tasks. The Frost & Sullivan study claims that by 2022 the number of high-skilled outsourcing jobs (such as advising customers on legal or financial matters) could almost double. "This is not a challenge but an opportunity for the Philippines to handle more interesting, more complicated tasks and come out a winner," he said.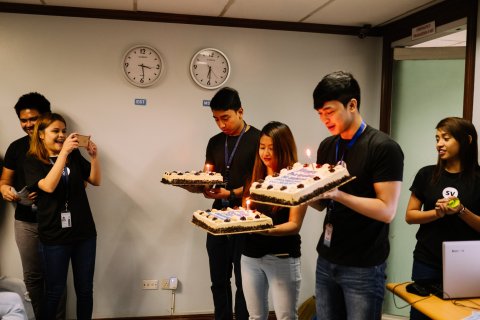 If the Philippines wants to handle these complicated tasks, however, it will need better-educated workers with excellent language skills—and that requires investment. Before his inauguration on June 30, the new Philippine president, Rodrigo Duterte, promised to spend more money on educational programs to match employers' needs. Then, on August 15, he announced he was cutting the country's labor and employment budget from $390 million to $280 million to better fund the police and security services. (Duterte is currently engaged in a war on drugs that has resulted in the deaths of more than 3,000 people.)
Budget cuts are not the only problem threatening the advancement of the Philippine call center industry. Duterte's frequent criticism of the U.S. (he called President Barack Obama a "son of a whore" on September 5) has prompted some Filipinos to worry that U.S. businesses might consider relocating their offices to other, more welcoming nations. Duterte has since expressed regret for his comment about Obama.
Duterte's anti-American stance may cost the Philippines business in the future, but right now the country's outsourcing industry remains strong. Work is still readily available, and salaries are still high.
But there is no guarantee that this will last, and complacency could be dangerous for the country's call center workers. In September, Forrester, a Massachusetts-based research and advisory firm, predicted that automation would replace 6 percent of U.S. jobs in the next five years. The firm says that among the first to go would be customer service positions. Should Forrester's prediction come true worldwide, Matos's subjects might be looking for another line of work.