How No. 1 Overall Quarterback Picks Fared in Their Rookie Seasons
Trevor Lawrence was named the Jacksonville Jaguars starting quarterback Wednesday.
The No. 1 pick in the 2021 NFL draft will join a list of highly touted top selections who will start day one in the league. If history is any guide, Lawrence will struggle in his rookie season but will likely have success if he's able to learn from those failures.
Here's a list of rookie quarterbacks who started opening day in the same year he was drafted and how each fared in his rookie season.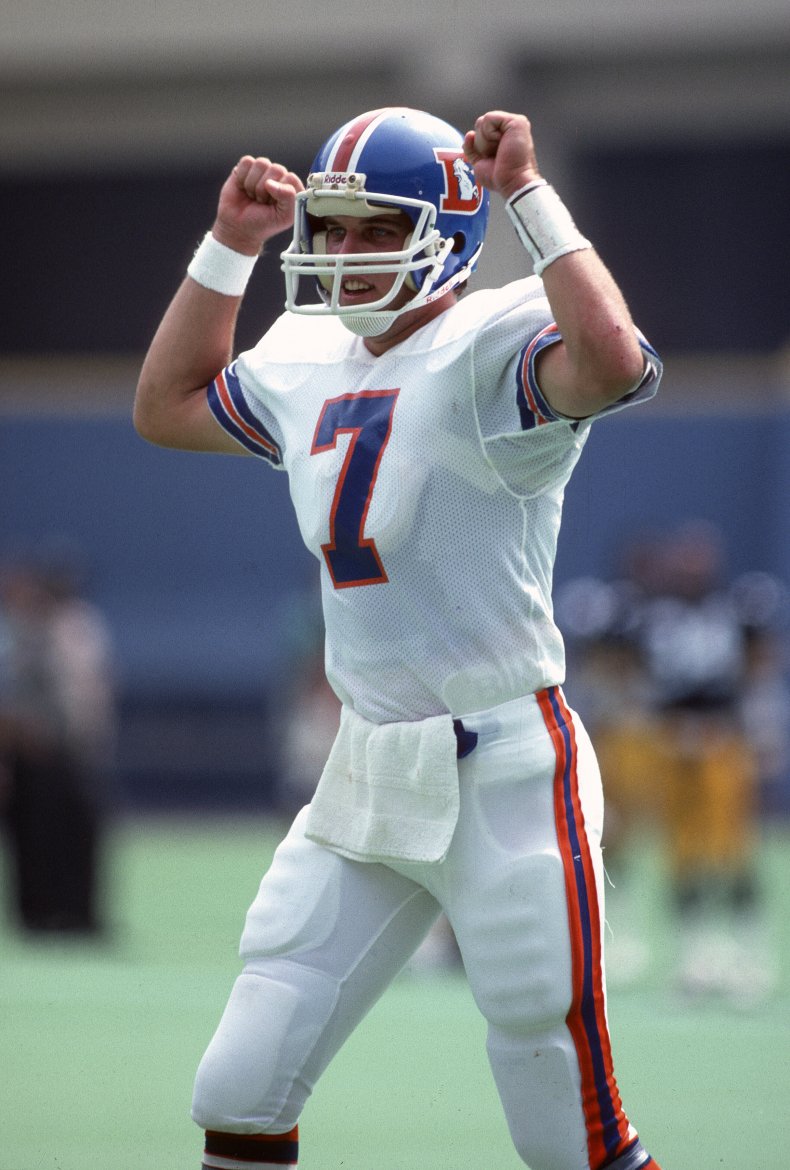 John Elway
Draft Year: 1983
Team: Denver Broncos (picked by Baltimore Colts but was traded one week later)
Rookie Season Breakdown: Elway flirted with baseball while famously spurning the Colts and ultimately joining the Broncos, making his first start opening day 1983. Elway won his first two starts, against Pittsburgh and at the Colts, but posted unspectacular numbers and was replaced by Steve DeBerg after three straight losses. Elway later retook the starting spot and went 4-6 with seven touchdowns and 14 interceptions in 11 starts.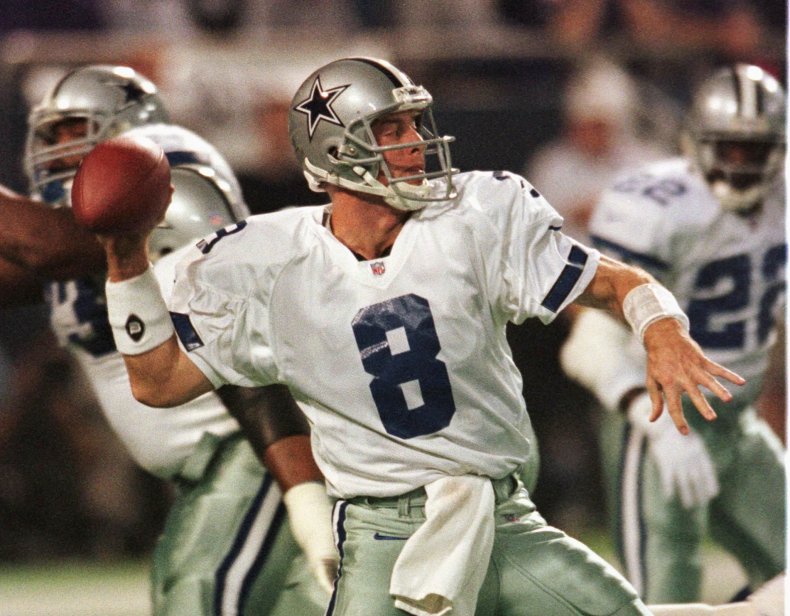 Troy Aikman
Draft Year: 1989
Team: Dallas Cowboys
Rookie Season Breakdown: Aikman took his lumps, losing his first 11 starts in the NFL while posting a 9-18 touchdown-to-interception rate and just 1,749 yards. He also missed five games, including Dallas' lone win against the Washington Football Team, with a broken finger. But things quickly turned around for Aikman as he led the Cowboys to three Super Bowls titles in four seasons between 1992-96.
Jeff George
Draft Year: 1990
Team: Indianapolis Colts
Rookie Season Breakdown: George made 12 uneven starts for the Colts after signing the largest contract, $15 million, to date. He was the Colts starter for three games but was benched in favor of Jack Trudeau during Indianapolis' 24-10 loss to the Houston Oilers. He then replaced Trudeau in Week 8 then started the final eight games of the regular season. The final tally: 2,152 yards, a 16-13 touchdown-to-interception rate and 54.9 completion percentage.
Drew Bledsoe
Draft Year: 1993
Team: New England Patriots
Rookie Season Breakdown: The Patriots chose Bledsoe from Washington State over Rick Mirer in what was considered a controversial decision on draft day. Bledsoe didn't do much to shut up the detractors, posting a 49.8 completion percentage, 15-15 touchdown-to-interception rate and an MCL injury that cost him three games. The Patriots lost 11 of their first 12 but won their final four behind Bledsoe to finish 5-11 that season.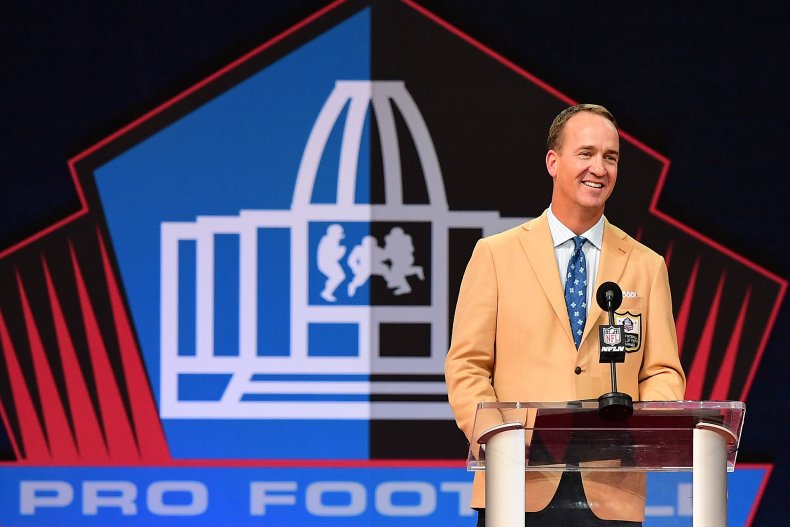 Peyton Manning
Draft Year: 1998
Team: Indianapolis Colts
Rookie Season Breakdown: Manning, along with Aikman, is considered the poster child for letting rookie quarterbacks experience growing pains. The Hall of Famer completed just 56 percent of his passes and led the NFL with 28 interceptions in 16 starts in his rookie season, and the Colts went 3-13.
David Carr
Draft Year: 2002
Team: Houston Texans
Rookie Season Breakdown: Carr was the first pick in Houston Texans history and led his team with two touchdowns in a stunning opening-night victory over the Dallas Cowboys, 19-10. That was the lone bright spot of Carr's rookie season as he was sacked an eye-popping 76 times in 16 games and completed just 52 percent of his passes while posting a 9-15 touchdown-to-interception rate.
Matt Stafford
Draft Year: 2009
Team: Detroit Lions
Rookie Season Breakdown: Stafford struggled out of the gate after throwing three touchdowns and six interceptions in his first four starts and sustained a knee injury in Detroit's Week 4 loss to the Chicago Bears. Stafford's season was marred by injuries as he also courageously led the Lions to victory over the Cleveland Browns on the last play despite sustaining a separated shoulder in Week 11. Stafford missed the final four games, and the Lions finished the season 2-14.
Sam Bradford
Draft Year: 2010
Team: St. Louis Rams
Rookie Season Breakdown: Bradford posted perfectly adequate numbers in his rookie season, completing 60 percent of his passes and an 18-15 touchdown-to-interception rate. The Rams went 7-9.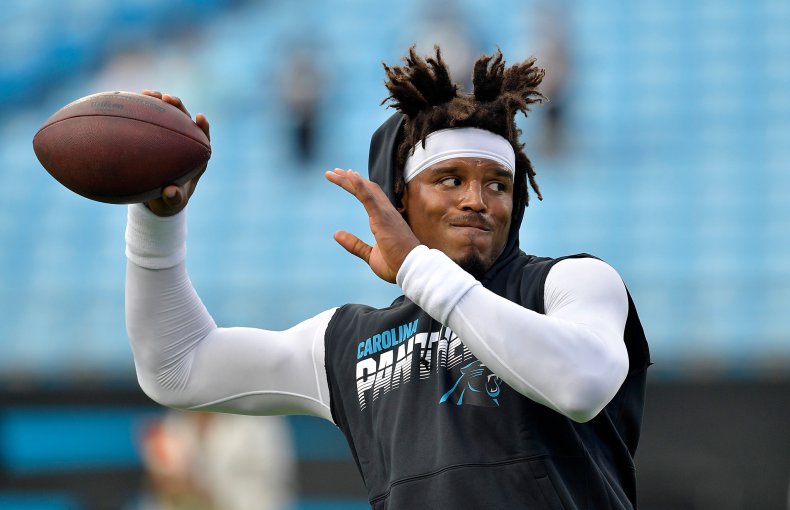 Cam Newton
Draft Year: 2011
Team: Carolina Panthers
Rookie Season Breakdown: Newton showed flashes from the get-go, posting consecutive 400-yard passing games in his first two starts. He also showed off his now-famous mobility, rushing for more than 700 yards and 14 touchdowns in 2011. He completed about 60 percent of his passes, but the Panthers went 6-10.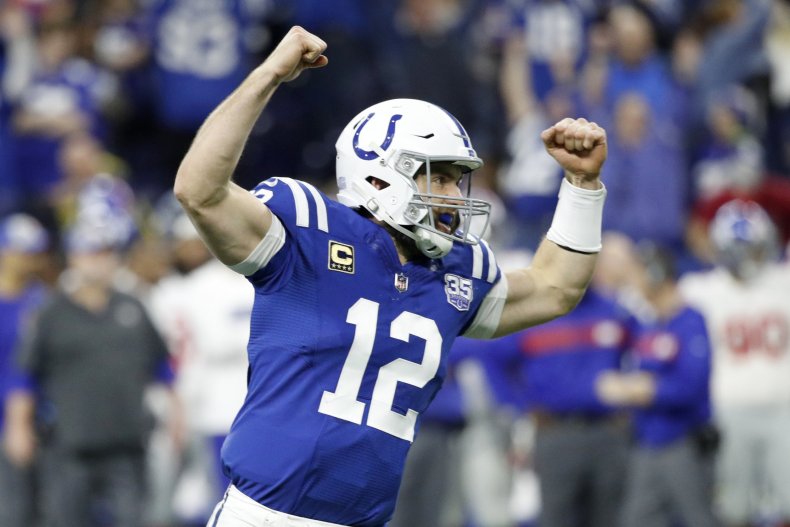 Andrew Luck
Draft Year: 2012
Team: Indianapolis Colts
Rookie Season Breakdown: The Colts were successful with Luck under center even though his stats weren't particularly great. Despite a 54 percent completion rate, a modest 23-18 touchdown-to-interception rate and being sacked 41 times, Luck led the Colts to an 11-5 record and made the Pro Bowl his rookie season.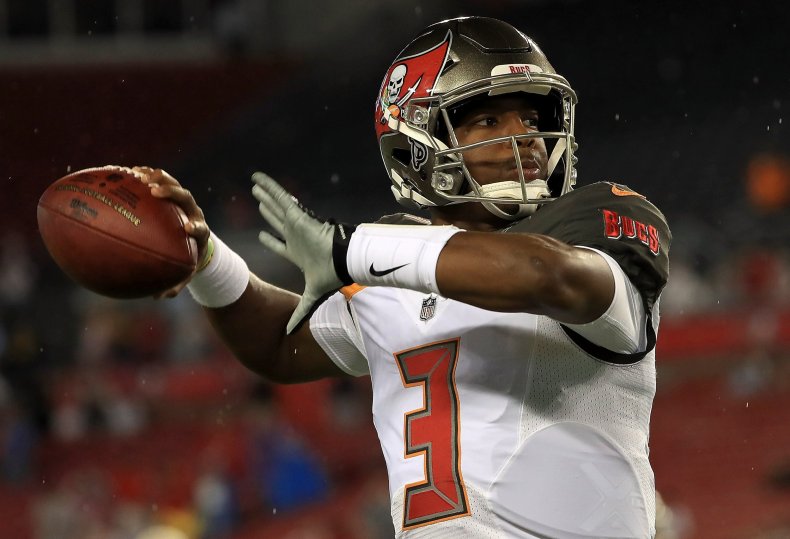 Jameis Winston
Draft Year: 2015
Team: Tampa Bay Buccaneers
Rookie Season Breakdown: The Bucs chose Winston from Florida State, and he had an uneven rookie season. He completed 58 percent of his passes and had a 22-15 touchdown-to-interception rate in 16 starts. The Buccaneers went 6-10.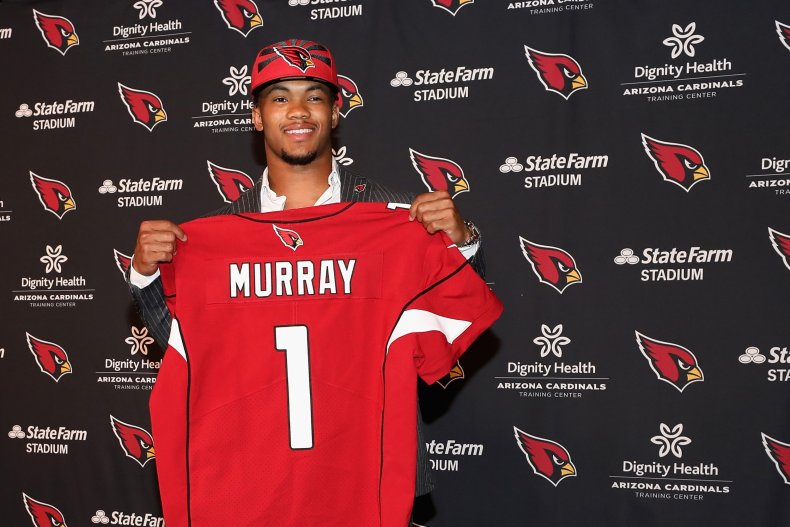 Kyler Murray
Draft Year: 2019
Team: Arizona Cardinals
Rookie Season Breakdown: Murray, like Elway, spurned a baseball career to play after the Cardinals picked him first overall. He had a memorable debut where he threw a pair of touchdowns and rallied the Cardinals back from down 11 points to earn a tie against the Lions in Week 1. Murray completed 64 percent of his passes, and mobility became a huge part of his season as he had 544 rushing yards and four TDs with his legs in his rookie season.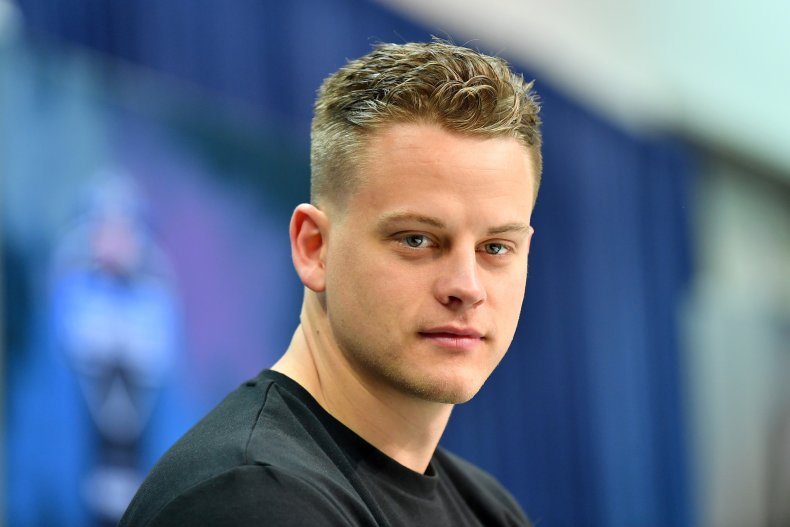 Joe Burrow
Draft Year: 2020
Team: Cincinnati Bengals
Rookie Season Breakdown: The Bengals chose the LSU product and Ohio native, and he rewarded their pick by putting up great numbers—a 65 percent completion percentage and 13-5 touchdown-to-interception rate—in 10 starts. Unfortunately Burrow shredded his knee in Week 11 against Washington and missed the remainder of his rookie season.