How North Korea Would Wage War Against the U.S.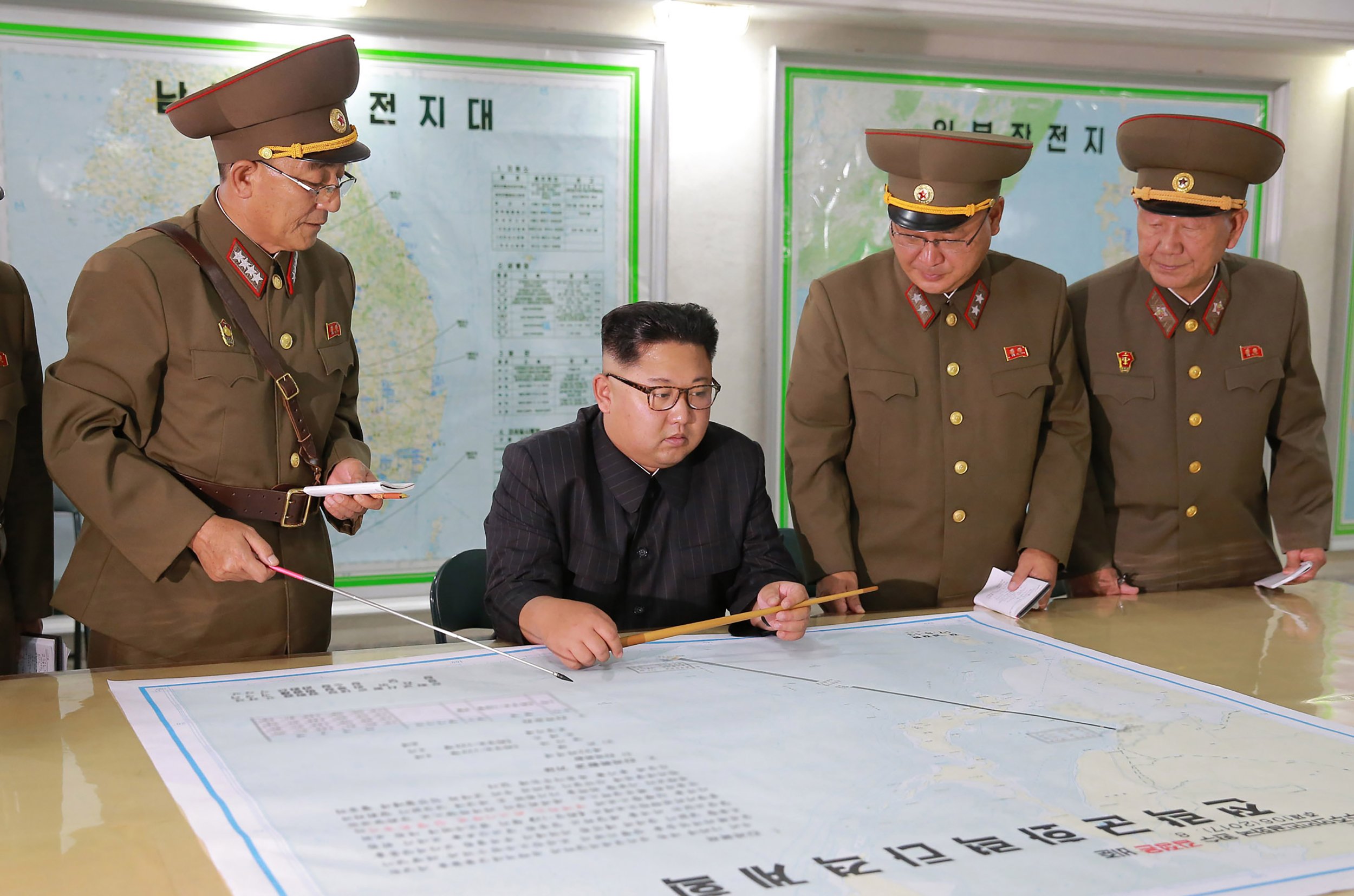 If North Korea launched a war against the U.S. it would not begin with a direct hit against the U.S., its territories or bases, but would most likely occur in the form of an assault on American allies—possibly with chemical and nuclear weapons—in an effort to complicate the U.S. response, according to Lieutenant General Jan-Marc Jouas, the former deputy commander of U.S. Forces in Korea.
"Given the certainty of U.S. retaliation, it's unlikely that [North Korea] would attack the U.S. mainland, Alaska or one of our islands or bases in the Pacific in isolation from an attack against [South Korean] and U.S. targets on the [Korean Peninsula]," Jouas told Newsweek.
"If [Pyongyang's] aim is to forcibly reunify the two Koreas, it would seem that a devastating blow, followed by a rapid advance of ground forces into South Korea, would be one approach, with the intent to capture as much territory as possible before significant numbers of [South Korean] reserves, U.S. and UN forces could enter the fight," Jouas added.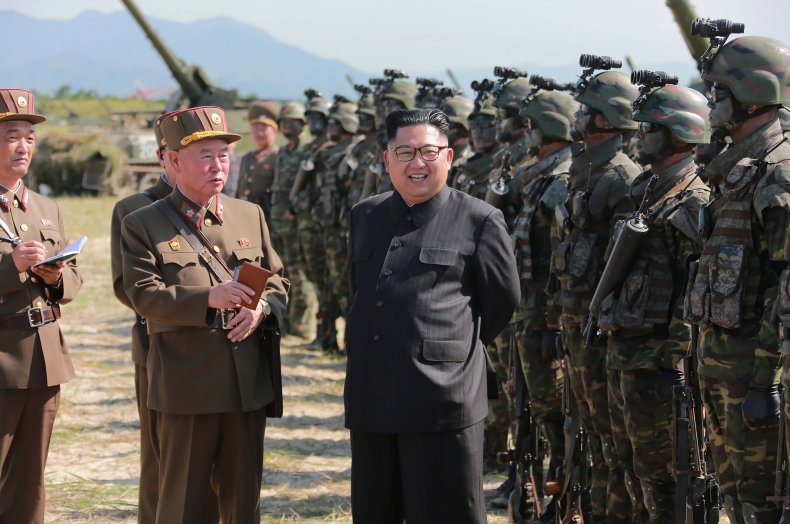 Related: U.S. vs. North Korea: If there is war, who has the stronger military and most nuclear weapons?
There are roughly 28,500 U.S. troops in South Korea. If North Korea launched an attack on the South, these troops would initially be "outnumbered" and face myriad logistic constraints, according to a letter Jouas sent to several Democratic members of Congress in early November. North Korea is estimated to have roughly 1.1 million troops, according to the Global Firepower Index.
The "use of chemical and nuclear weapons would increase the effectiveness of [North Korea's] initial attack," Jouas said, but this would also likely result in "a more forceful response by the U.S., which could employ submarines, surface vessels, bombers and other assets that are not based on the peninsula." North Korea is believed to have between 25 to 60 nuclear weapons, but it's open to question as to whether it has developed the technology necessary to launch a nuclear-tipped intercontinental ballistic missile at the U.S. mainland successfully.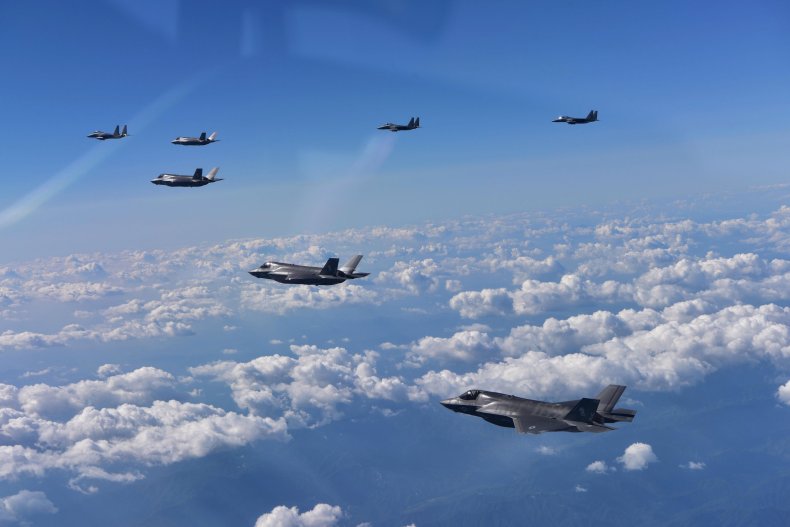 The U.S. has significant military assets in the region surrounding North Korea, especially in Japan and Guam. In Japan, for example, the U.S. has advanced F-35A stealth fighters in addition to roughly 45,000 troops. Meanwhile, South Korea has about 627,500 active-duty personnel and about 5.2 million in reserve who constantly train for potential conflict with North Korea.
Therefore, North Korea might make significant progress in the early part of the fighting, but eventually the U.S. military's advanced technology—combined with assistance from its allies—would see Kim Jong Un's regime utterly defeated. "In the end, I'm confident we would prevail, but at a tremendous cost in lives and destruction," Jouas said. It's estimated that as many as 300,000 would die in the first few days alone of fighting between the U.S. and North Korea, even without the involvement of nukes, according to a Congressional Research Service report from November.
Many experts have contended North Korea has no interest in war with the U.S., given that Kim's ultimate goal is to perpetuate the existence of his regime and knows such a conflict would almost undoubtedly result in his demise. In this sense, the North Korean leader's aggressive rhetoric and pursuit of a nuclear weapon capable of reaching the mainland U.S. is part of a broader strategy of deterrence. Back in November, for example, North Korea said the possession of nuclear weapons was vital to warding off "repressive U.S. imperialists." North Korea has never forgotten the death and destruction the U.S. inflicted upon it during the Korean War in the early 1950s.
Related: Does Kim Jong Un really want war with the United States?
But some experts also have suggested North Korea could launch an attack against the U.S.—possibly during one of its routine large-scale military exercises with South Korea near the Korean Peninsula—as a result of a miscalculation due to President Donald Trump's rhetoric. Trump threatened North Korea with "fire and fury" over the summer and in late September warned it would be "totally destroyed" if it forced the U.S. to defend itself or its allies. The president also has frequently traded insults with Kim, referring to him as "Rocket Man." In September, when Trump tweeted Kim wouldn't "be around much longer," North Korea's top diplomat said the president's tweet amounted to a "declaration of war."
Mark Fitzpatrick, executive director of the Americas office of the International Institute for Strategic Studies in Washington, recently told Newsweek the president is playing a "risky game" with North Korea in terms of his rhetoric. Fitzpatrick said Trump's belligerent statements toward Kim and his regime are part of an effort to pressure China—North Korea's top trading partner and most important ally—to get more involved in urging Pyongyang to denuclearize. But he warned "the signals can easily be misinterpreted, particularly by the North Koreans, who may believe the U.S. is intent to destroy them. They may therefore be inclined to fire first if they think an attack is coming. Comments that the potential for war is increasing could thus become a self-fulfilling prophecy."
North Korea has conducted a series of long-range missile tests in 2017, most recently in late November. It also conducted its sixth nuclear test in early September and has since threatened to carry out a seventh test over the Pacific Ocean. Pyongyang's military activities have led the U.N. to punish it with harsh economic sanctions. But there's evidence multiple countries—including China—are violating the sanctions. North Korea described the most recent sanctions, imposed last Friday, as an "act of war."
Related: Chinese ships spotted illegally selling oil to North Korea by U.S. spy satellite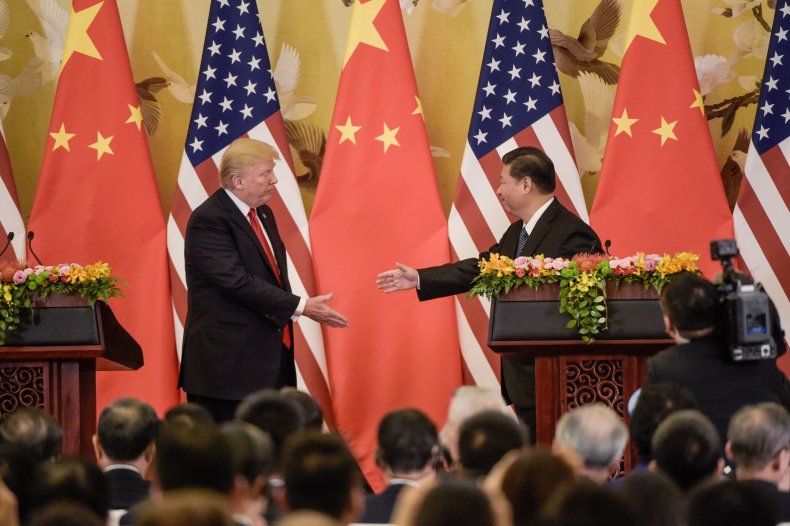 Simultaneously, both North Korea and the Trump administration have rejected calls to hold talks in an effort to quell the current hostilities. During a recent trip to Pyongyang, a senior U.N. envoy was told it's "too early" to consider such talks. Similarly, White House senior adviser H.R. McMaster said last Tuesday, "[Trump] has made very clear that on North Korea...now is not the time to talk. And what he means is, there can't be negotiations under these current conditions."
In this context, many are concerned a war is indeed on the horizon. Republican Senator Lindsey Graham, of South Carolina, who sits on the Senate Armed Services committee and often golfs with Trump, recently said he believes there is a 30 percent chance of Trump launching a military strike against North Korea.
But South Korea on Tuesday exhibited optimism that North Korea and the U.S. will hold talks in 2018, which could be a sign Pyongyang is close to completing its nuclear arsenal and feels it would have leverage in any potential negotiations.