How Not to Be Terrible: The Appropriate Reaction to Someone Coming Out as Transgender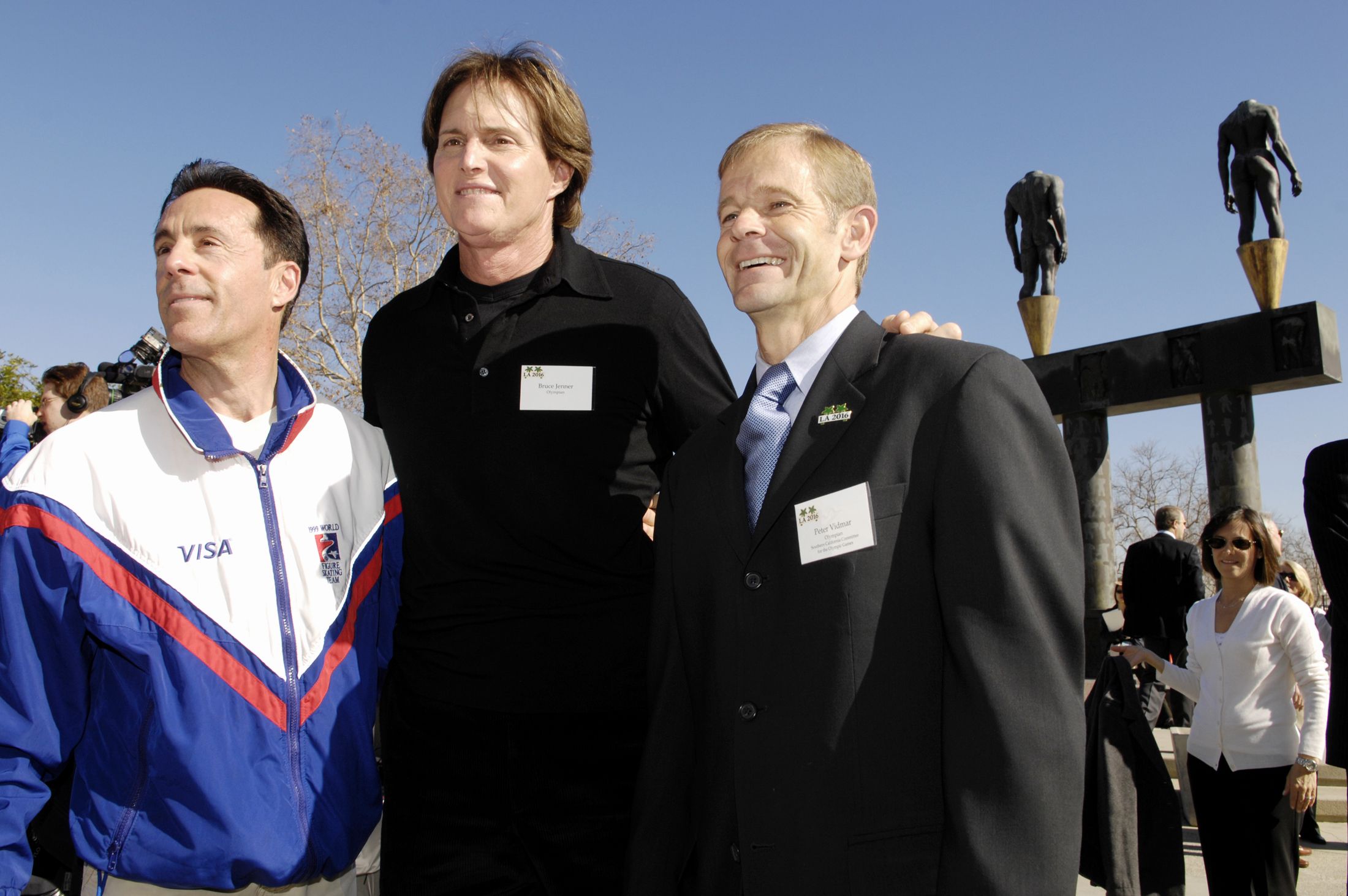 On Friday night, ABC will air Diane Sawyer's interview with Bruce Jenner. "The journey, the decisions, the future," says the promotional video for the program. For months, rumors have swirled that Jenner will reveal he identifies as a woman. Tabloids have plastered his hairstyle and outfit choices on their cover for months in anticipation of the interview, questioning everything from his parenting ability to his athletic achievements.
Though the tabloids have taken this approach, we really have no idea what Jenner will discuss with Sawyer and how he will choose to present it. Much to TMZ's disappointment, he could reveal information that has nothing to do with his gender identity, or stop short of giving extremely personal details about his body. And if, in fact, he is transgender, it is his story to tell—not the media's responsibility to speculate and out him.
"It is inappropriate to out someone who is transgender," said Nick Adams, a transgender man and director of programs for GLAAD's transgender division, speaking generally about the transgender movement in the United States. "The circus-like atmosphere, it creates a difficult climate in which real transgender people to go to work, go to school, walk down the street. Transgender people often face hostile and intrusive scrutiny. The media should not contribute to [such] an environment."
As for those who do make the decision to come out on their own, the worst thing anyone can do is question their identity. "If someone discloses to you that they are transgender, the appropriate thing to say is 'I'm happy you are able to be yourself, and if I can support you in any way, please let me know,'" Adams told Newsweek. "That's the fundamental basics. You are happy for them and stop there. Any sort of questions that can be invasive, that can be personal and private—they don't want to be grilled right away. They might feel comfortable sharing them over time. And if you are curious and have questions, the Internet has many, many resources for you."
Not asking too many questions is something the media have failed at before, perhaps most notably Katie Couric in an interview on her daytime show with Carmen Carrera and Laverne Cox. Couric asked about the physical transition Carrera and Cox made, specifically in regards to their anatomy and bottom surgery. Cox eloquently replied:
"The preoccupation with transition and with surgery objectifies trans people and we don't get to really deal with the real lived experiences. The reality of trans people's lives is that so often we are targets of violence. We experience discrimination disproportionately to the rest of the community. Our unemployment is twice the national average, if you're a trans person of color, it's four times the national average. The homicide rate in the LGBT community is highest among trans women. And when we focus on transition, we don't actually get to talk about those things."
Cox, one of the world's most famous transgender women, has brought many of the issues transgender people face into the public eye. Adams believes any celebrity who comes out as trans can add benefit to the larger conversation and the transgender movement: "Polls show that nine out of 10 Americans say they personally know someone who is gay, lesbian or bisexual. But only 8 percent know someone who is trans," he explained. "It is really important to share this in the media. [For] those who don't know someone who is trans, it will really help to educate and enlighten them. It puts a public face to the people we are and the issues we face."
Regardless of what Jenner says, if anything at all, the public faces a responsibility to approach the transgender community with respect. GLAAD, which offers resources on the matter, finds that one of the most common issues is knowing how to address someone following their transition. "If a transgender person you know asks you to use a new name and pronoun, start doing that immediately. If you make a mistake, apologize quickly and move on quickly. If you make a big deal of it, the more uncomfortable everyone feels."
How Not to Be Terrible: The Appropriate Reaction to Someone Coming Out as Transgender | Culture