This Is How NYC Plans to Solve Its Homeless Problem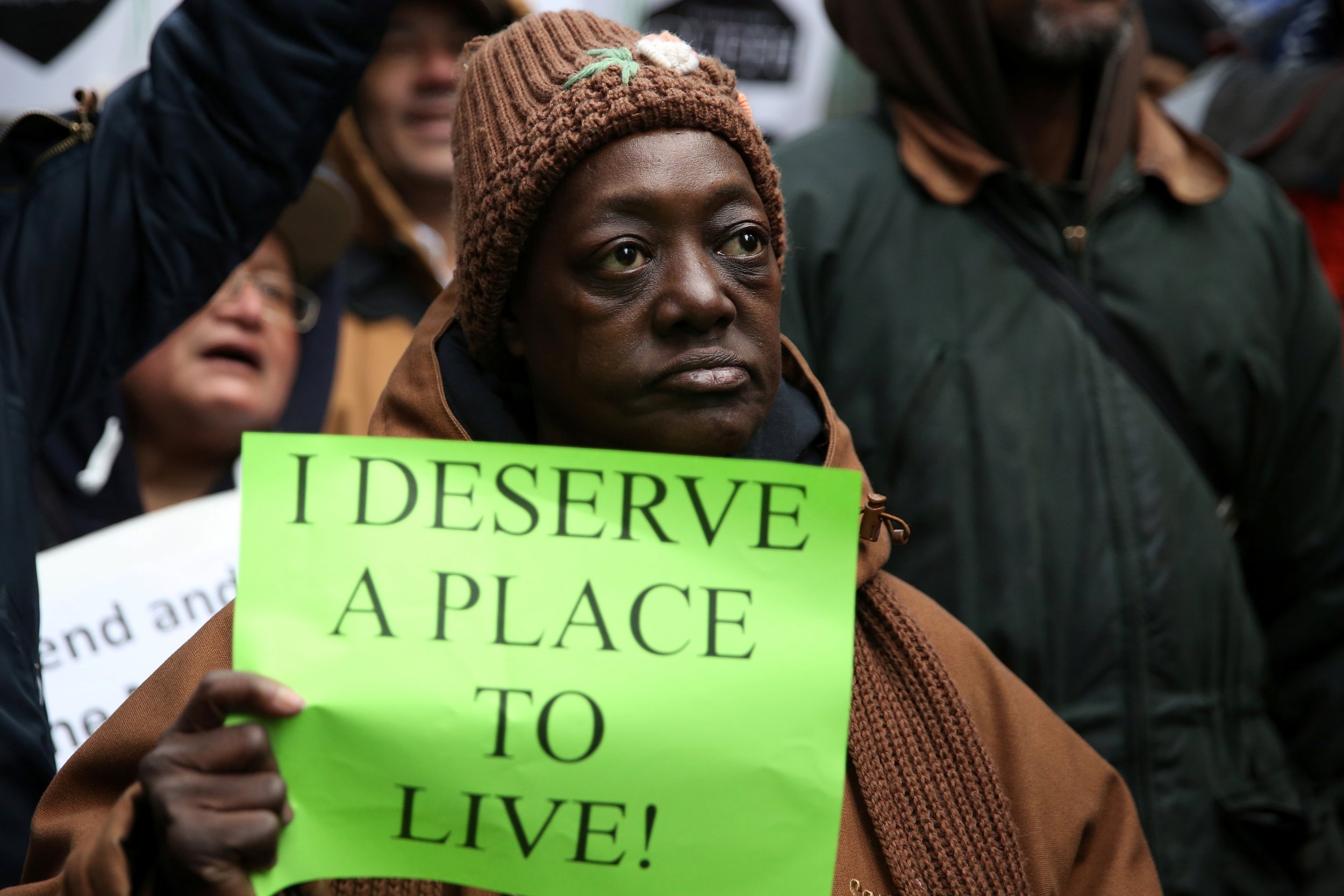 New York City may have found a way to combat homelessness.
With homeless numbers at their highest point, a New York City pilot initiative will cover 12 months of rent for families who seek housing outside of the five boroughs, WNYC first reported.
As a start, the Human Resources Administration sent out a letter to all city shelter providers this week to announce that some struggling families will be eligible to fill 17 apartments in Newark, New Jersey. The city this week brought some families to Newark to look at the apartments, WNYC said.
This new initiative is an extension of former Mayor Michael Bloomberg's Project Reconnect, a program that assisted 6,400 homeless people in buying one-way tickets out of New York City, Gothamist reported.
"For decades, the city has helped our homeless neighbors seek housing where they can best get back on their feet—sometimes that includes outside the five boroughs," HRA spokesman Isaac McGinn told Gothamist.
The program is open only to homeless people who have been registered in the city's database for three months and who have a job or some other source of income, like disability benefits, in order to help them cover the rent after the first year.
"Rehousing programs like Project Reconnect and others based on it that enable families to relocate out of the city have been important tools for the City for decades and are cost-effective strategies to help homeless New Yorkers get back on their feet," said McGinn in a statement.
There are not enough rental subsidies in the five boroughs to house all the homeless families, and many landlords in New York City are reluctant to give these families homes due to their status.
The policy director for the Coalition for the Homeless, Giselle Routhier, raised some concerns about the new initiative, specifically whether the program will benefit enough of the 60,000 people in New York City who are currently living in homeless shelters and are eligible to apply.
"While the program might be beneficial for a few families, the plan to send some families outside of New York City speaks to the devastating lack of affordable housing here for low-income families," she said in a statement. "We are also concerned that any program that only offers short-term help will return families to homelessness once that first year is up."
New York City Mayor Bill De Blasio's plans to combat homelessness have been unsuccessful so far. In February, the mayor released a new plan to reduce the number of individuals who live in the city's shelters by 2,500.
Homelessness is also a nationwide problem. A 2016 report from the U.S Department of Housing and Urban Development shows that California has more than 118,000 homeless people, and New York is right behind with over 86,000.