How Old Is Bhad Bhabie? 'Child' Rapper Throws A Drink At Iggy Azalea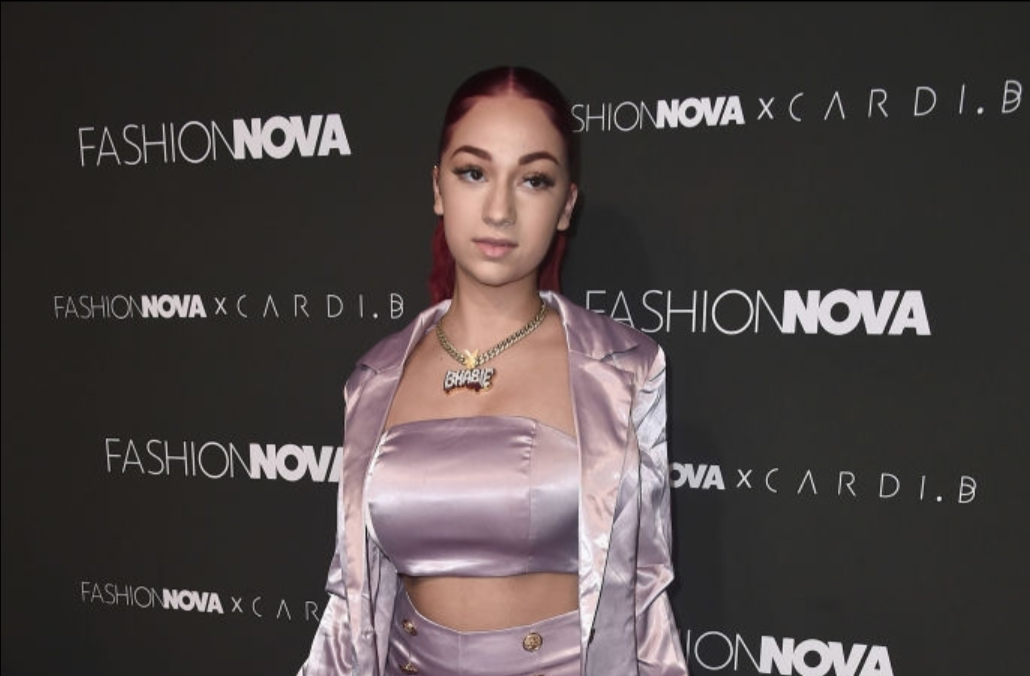 Bhad Bhabie, real name Danielle Bregoli, launched a full drink at Iggy Azalea's face from across the room Wednesday night at Hollywood hotspot Boulevard3, according to a video posted by TMZ. While Azalea's team made moves to restrain an enraged Bregoli, Azalea didn't move.
The altercation occurred during a Fashion Nova event at the club, although it's unclear what sparked the fight. Bregoli has noted her poor feelings for Azalea in the past, notably in her January-released song "Hi Bich / Whachu Know." In it, she raps "Bitch don't compare me to Iggy/That old hoe is washed, And I'm lit/Wouldn't pay her to wash up my whip.​"
Bregoli is 15 years-old. Azalea is 28.
Azalea posted a video in response to Bregoli's attempt to start a fight with a seemingly unaffected attitude. She laughed through the explanation in the video she captioned "So the Dr. Phil girl is really upset about me apparently and thought I'd fight a child? LOL." The video was reposted on Twitter by Pop Crave.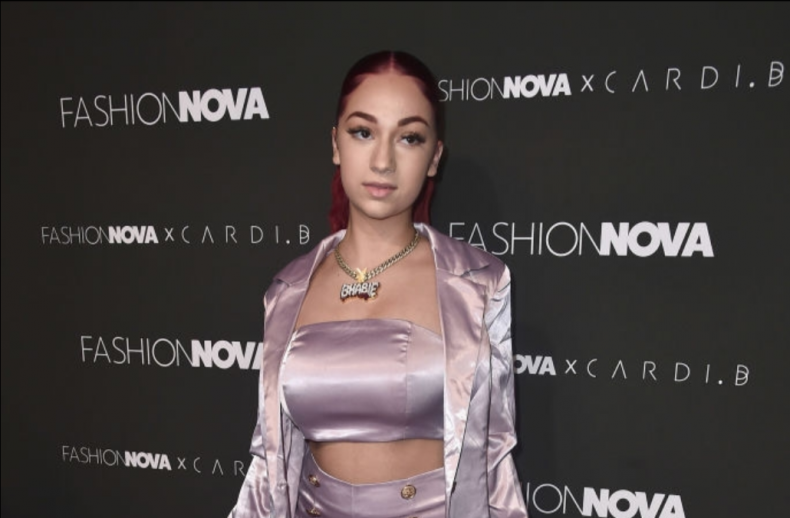 "Am I just gonna have a half and half wig for the rest of the night?" Azalea joked of her then-wet hair. "What kind of Jerry Springer, what kind of 'whose baby is this,' Dr. Phil ass, s***. Oh my God! I'm a grown up! I cannot."
She continued to comment on the experience in a video filmed while driving home. "I get that this little girl has made a name for herself acting a damn fool on television and online, but I'm a grown up," Azalea shared. "I'm not about to waste my energy on that s***, or be fighting a kid in the club. I came to get a check. I left with a check. You left with your bag stuffed over there, and you looked silly. I'm not going to be scrambling around on the floor for a 15-year-old girl on the Internet."
Azalea's delivery was calm and lighthearted. "I have to laugh. People want clout really bad. Mama, good luck with your career. You're young. You're gonna look back on this and you're gonna really feel dumb. I don't know. I just think that s*** is lame as hell. But maybe it's because I'm a grown up. I don't know. Anyway, good night. I'm going home."
Bregoli posted cryptic black-screened messages on her Instagram story after the altercation. "Bye broke bich, Bye hoe," the first message read. It was followed by a note claiming Azalea's music is no longer successful. She ended with a claim Azalea spoke poorly about her on the Internet.
"It's simple. Don't talk all sorts of s*** on the Internet n come up to me like u my friend," the post read. "Some of these hoes like u fake n 2 faced as f*** but I'm NOT that bitch."
How Old Is Bhad Bhabie? 'Child' Rapper Throws A Drink At Iggy Azalea | Culture