How Ozzy Osbourne's Parkinson's Could Be Compounded by COVID Diagnosis
Sharon Osbourne has revealed that her husband, rock 'n' roll legend Ozzy Osbourne, recently tested positive for COVID-19, and she is very concerned due to his underlying health issues.
Just after being on set for three episodes of her new U.K show, The Talk, Sharon Osbourne said she would be leaving temporarily to be with her husband, who was diagnosed with a type of Parkinson's disease, Parkin, in 2003 but only revealed the diagnosis in 2020. Parkinson's is a brain disorder that causes unintended or uncontrollable movements, which may worsen after COVID infection.
"I spoke to him and he's OK," Sharon Osbourne said. "I am very worried about Ozzy right now. We've gone two years without him catching COVID, and it's just Ozzy's luck that he would get it now."
She broke down in tears during the announcement. When asked what would be the first thing she does when returning to the U.S. to be with her husband, she said she would "hold him and kiss him" with "about three masks on."
About 60,000 Americans are diagnosed with Parkinson's every year. More than 10 million people worldwide are living with the disease.
The American Parkinson's Disease Association (APDA) says living with Parkinson's does not put someone at higher risk of contracting the virus, but it does make it harder for people to recover.
APDA cited a recent study that examines post-COVID symptoms in patients.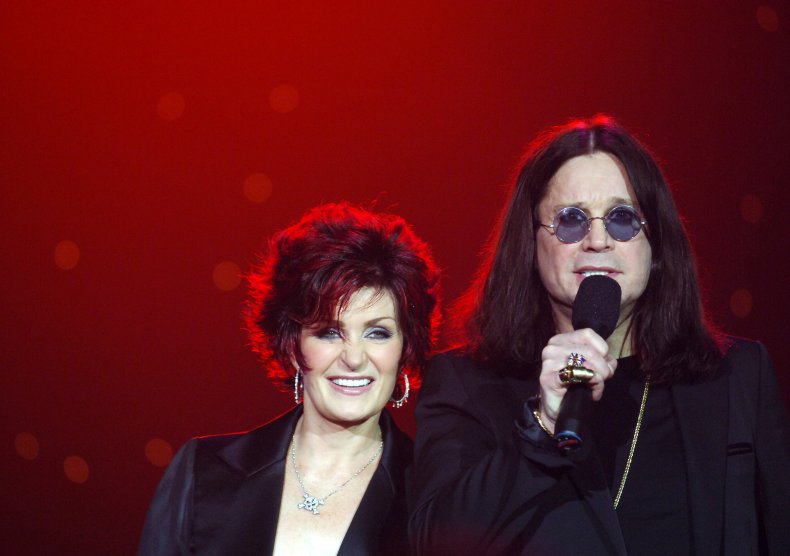 "Among the symptoms that persisted after COVID infection included worsening of motor function, increased levodopa daily dose requirements, fatigue, cognitive disturbances, and sleep disturbances," APDA said.
At the moment, there isn't any data that shows the possible long-term effects the COVID-19 vaccine might have on someone with Parkinson's. APDA suggests people suffering from the disease protect themselves "as much as possible" from the coronavirus, including getting the vaccine.
Both Ozzy and Sharon Osbourne are vaccinated, according to Daily Mail.
Sharon Osbourne said she believes 73-year-old Ozzy will get better soon since she and their adult daughter, Kelly Osbourne, have both recovered from COVID-19.
"It'll take me a week to get my old man back on his feet again, and I will be back in a week," she said. "We're gonna get a negative test by next week."
Last year, Ozzy jokingly credited Satan for protecting him from COVID-19 during the height of the pandemic.
"My wife had the virus; my daughter had the virus and I never got it," he joked, according to Rolling Stone. "Being a devil worshipper does have its good points."
Newsweek reached out to the Osbournes for comment.