How Pandemic Pushed Riskier Drivers Onto U.S. Roads: Study
While most American drivers did not drive more over the course of the coronavirus pandemic, those who did were more likely to be individuals who tend to practice risky driving behaviors, American Automobile Association (AAA) researchers said Monday.
AAA's research comes in the wake of a report released earlier this month by the U.S. Department of Transportation's National Highway Traffic Safety Administration (NHTSA) that found traffic fatalities increased during the first three-quarters of 2021. Traffic fatalities increased in 38 states during that time compared with the same time period in 2020, according to the NHTSA.
An estimated four percent of American drivers reported increasing their driving during the pandemic, AAA researchers said in a Monday news release. Those drivers tended to be "younger and disproportionately male," according to AAA, which researchers said are part of a "statistically riskier driver group than the average population."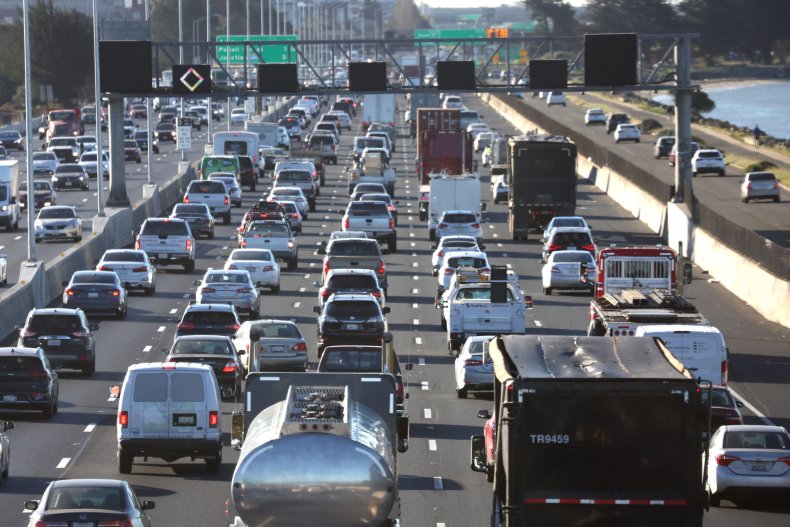 "Our research finds that higher-risk motorists accounted for a greater share of drivers during the pandemic than before it," AAA Foundation for Traffic Safety Executive Director David Yang said.
"Safety-minded individuals drove less," he added, "while many who increased their driving tended to engage in riskier behaviors behind the wheel."
AAA researchers compared specific driving behaviors practiced by individuals who drove less with those who said they drove more during the pandemic. The drivers themselves reported the behaviors they had engaged in during a 30-day period between October and November of 2020, which researchers said occurred immediately preceding their survey.
Speeding 10 miles per hour or more in residential areas, reading text messages while driving, running red lights "on purpose," and aggressively changing lanes were among the driving behaviors that were reported in greater numbers by those who increased their driving, according to AAA. The group of drivers who were on the road more also reported not wearing seatbelts and driving while under the influence of alcohol or cannabis more often than those who said they were driving less often.
In addition to AAA's study on "riskier" driving behaviors, other researchers have said road rage incidents have also been on the rise during the pandemic. Looking specifically at road rage incidents involving guns, a report released in mid-2021 by Everytown for Gun Safety found about one in three reported between 2016 and 2019 resulted in an injury or death, a ratio that increased to one in two for road rage incidents involving guns in 2020 and early 2021.
While Everytown's report said the reason behind the uptick in road rage incidents was not "definitively" known, the organization credited the pandemic with rising stress levels and noted that reported road rage incidents had already been rising in the years leading up to the spread of COVID-19.