How Peace Can Come to Israel. Beware the Quick Fix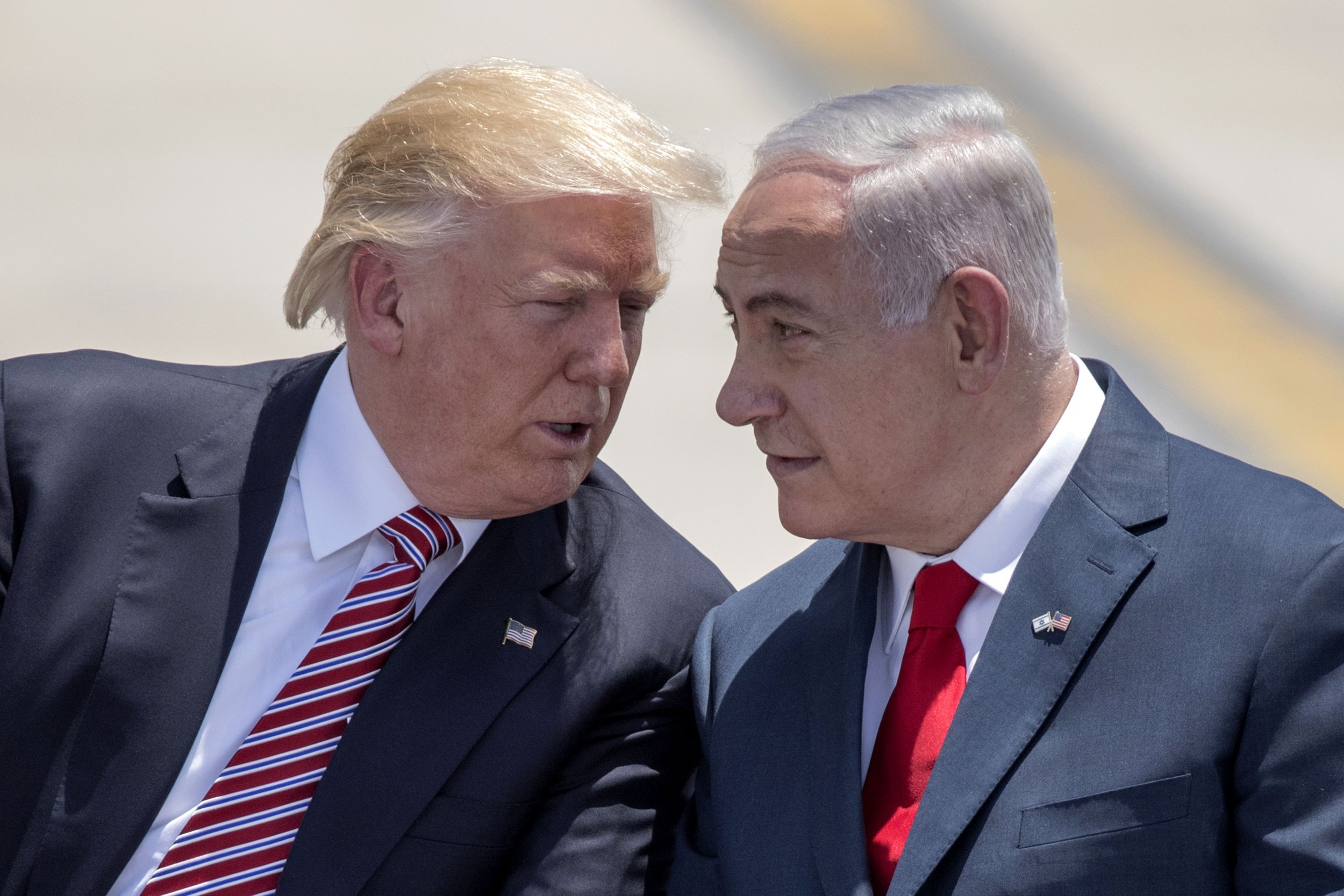 As we in Israel watch the events unfolding in Washington with consternation, and wonder what they and President Trump's visit to our region will bring, it becomes more understandable that Trump wants to make the "ultimate deal" – an Israeli-Palestinian peace agreement -- in order to secure a historic success.
We welcome this ambition.
However, Trump and his team need to learn the lessons from his predecessors' failures and use a different approach to achieve an accord.
Moreover, they need to accept the likelihood that a comprehensive peace agreement is not possible now. In fact, if Trump will be able to redefine the process so that progress will be made that will be hailed as a major success and widely welcomed here.
President Trump's visit here in Israel occurred two weeks short of the 50th anniversary of the Six-Day War when the Israeli army defeated the combined armies of Egypt, Syria and Jordan that attacked the 19 year-old nation. This admirable military victory, unfortunately, also marks the beginning of Israel's occupation of the West Bank and its effective rule over the Palestinians living there, now numbering some 2.7 million.
In June 1967, not one Israeli citizen lived in the West Bank. Today, more than 400,000 do (excluding East Jerusalem), in 130 settlements officially established by the Israeli government and nearly 100 illegal outposts.
As the number of Israeli citizens living in the West Bank grew and the occupation became more entrenched, violence between Palestinians and Israelis increased, including two intifadas, or popular uprisings, which began in 1987 and 2000, respectively, each lasting several years and resulting in bloodshed and suffering on both sides.
The current round of violence and "lone wolf" attacks on Israelis is often called a third intifada. Just last Friday clashes between Palestinians and Israeli security forces left dozens wounded.
This makes a separation between the two peoples a necessity, ultimately culminating in a negotiated agreement based on the principle of two-states-for-two-peoples.
Every American President since Jimmy Carter tried in various ways to achieve an agreement, but failed, often leading to increased violence and eroding confidence by people on both sides that an accord is even possible. The underlying reason for these failures since the 1990s is the Americans' nearly exclusive reliance on bilateral negotiations, so that the goal somehow became just getting the two sides to the negotiating table.
That is a key lesson Trump and his team need to learn from their predecessors' failures.
Events related to Israel's occupation should also inform Trump's approach. For example, the first intifada proved that a one-state solution is not viable and the second demonstrated that full-fledged peace will not happen now. We Israelis have also seen that "conflict management" has not worked and the status quo is untenable, leading to more despair which further jeopardizes the security of both peoples.
Thus, President Trump and his team should not even try to get their Israeli and Palestinian counterparts to the negotiating table. Instead, they should strongly encourage both sides to take constructive steps independently that will preserve conditions for a two-state solution by gradually creating a reality of two-states.
They should begin this long-term process by prodding Israel to declare it has no sovereignty claims over West Bank areas east of the security fence it built there and to halt all construction in those areas, and by pressing the Palestinians to counter terror and incitement against Israelis anywhere and end their campaign to boycott Israeli in international forums.
Concurrently, the U.S. should promote a regional discourse, and the Trump administration's decision to meet in Riyadh with leaders from fifty Arab states was a welcome step in this direction.
More broadly, the United States should help the parties move from a delusional conflict management approach to conflict transformation, from a process based on religious, ethnic and cultural elements to a political one between two nation-states that dispute their borders and narratives. Trump and his team should aim to solve, rather than manage, the conflict, and to do so incrementally.
Most importantly, this process — transitional, independent steps by the parties in partnership with the surrounding countries and the international community that create a two-state reality—requires a clear objective: two states for two peoples. And the Trump administration needs to straightforwardly delineate and publicly endorse it
This approach, while not immediately getting Trump his "ultimate deal," holds a far better promise for changing the course of Middle East history in a positive way, and for assuring Israel's future as a secure, Jewish and democratic state. That outcome would be a momentous success.
Ami Ayalon is a former director of the Israeli Security Agency Shin Bet.
Gilead Sher, a former Israeli senior negotiator, heads the Center for Applied Negotiations at Israel's Institute for National Security Studies.
Orni Petruschka is a high-tech entrepreneur in Israel.
They are principals of the Israeli non-partisan organization Blue White Future.