How the Plane Crash Helped Poland Become Normal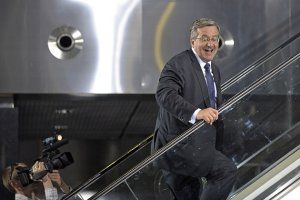 On Sunday, Poles voted for a new president in an election noted less for its outcome than for its tragic circumstance—the emergency vote followed the April 10 plane crash that killed the previous president and his wife along with the head of the Polish central bank, the armed forces chief of staff, and 84 other high-ranking Polish officials. Bronislaw Komorowski, a pro-business centrist, defeated Jaroslaw Kaczynski, the twin brother of the dead president. A nationalist right-winger when he was prime minister from 2006 to 2007, Kaczynski had reinvented himself for this election as a just-about-moderate candidate. That this national tragedy was followed by an otherwise unremarkable election is testament to Poland's long road to political normalcy. The crash did not undo Poland's political system, as many feared; it turned out to be the final step in its normalization.
Just a few years ago, Poland looked like a politically unstable place of fierce cultural wars, defined by a demonstrative anti-EU politics, prickly relations with big neighbors Germany and Russia, and a reflexive pro-Americanism that had its EU allies wondering whether Poland would ever be truly European. Run by the reclusive and eccentric Kaczynski twins—one president, the other prime minister—Poland became an outlier in the EU. At one point, the Kaczynskis almost paralyzed the Union with their macabre demand that Polish World War II dead should be included in the population numbers that determine the country's weight in EU votes and institutions. Mired in corruption, political parties exploited deep social and economic fissures between disgruntled communist-era apparatchiks, a poor and backward countryside that has not yet arrived in the modern economy, and the middle-class, largely urban winners of the post-1989 transition to capitalism. The Kaczynskis personified a paranoid style of Polish politics that lashed out at foreigners and minorities, and saw the country endangered by plots and conspiracies.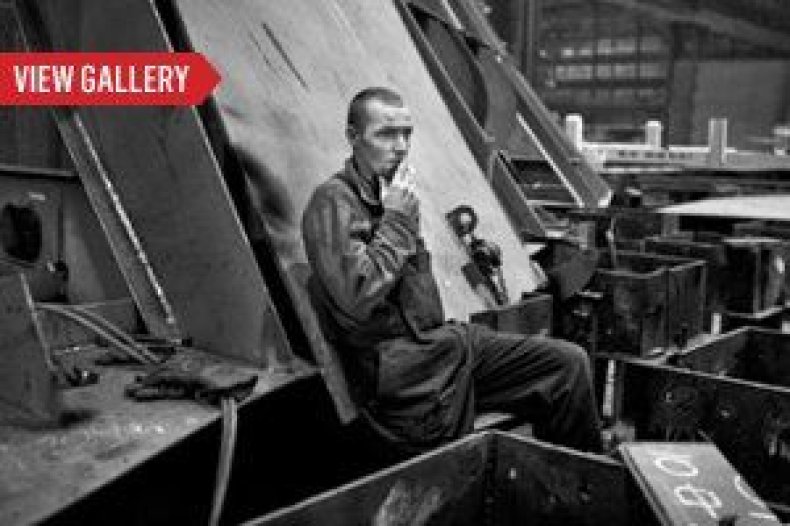 Today, most of that seems forgotten. Moderate Prime Minister Donald Tusk and his foreign minister, Radek Sikorski, have in just two years reoriented Poland toward the EU, made peace with Russia, and loosened its historically close relations with the United States. That Poland would see its future tied tightly to the EU is less an ideological choice than a recognition of reality, much of it defined by economic and commercial ties. Eighty percent of Poland's exports go to the EU, most notably Germany, Britain, and France. America, on the other hand, doesn't even make it onto the list of Poland's top-ten trade partners. For all of Poland's historical ties to the U.S.—in particular the 10 million–strong Polish-American community—there are now vibrant and youthful Polish expat communities in Britain, Germany, and Ireland. Well-paid jobs in Brussels and a steady flow of EU subsidies have also reoriented today's Polish elite toward Europe. Notwithstanding the defiant euroscepticism of political leaders like the Kaczynskis, a very solid 61 percent of Poles (higher than the EU average of 53) say EU membership benefits Poland. Increasingly prosperous and cosmopolitan—with the exception of a much poorer, rural east—the country has long arrived in Europe's mainstream.
In recalibrating its relations with Europe, Poland has also learned a painful lesson about the limits of American power. Poland's special relationship with the U.S. once made it a natural leader of the so-called New Europe—mostly Eastern European countries that were more pro-American and less reflexively anti-capitalist than established powers like Germany and France. Yet America's interests in Europe's eastern reaches are subordinated to the much more important strategic relationship with Russia. Washington needs Moscow to cut deals on Iran and nuclear proliferation, to move forward on arms control, and as a transit country to supply U.S. troops in Afghanistan. Poles found out that their presumed special relationship counts for little when these strategic interests are at stake. When Barack Obama "reset" relations with Russia and shelved Bush administration plans for missile defense, part of which was to be stationed in Poland, Warsaw wasn't even consulted.
A sure sign that a new stability has come to Polish politics may be the defeated candidate's campaign. A prickly nationalist who enjoyed bashing Germans, Russians, and gays when he was still prime minister, Kaczynski mobilized many young, urban Poles to vote simply to keep him from getting reelected in 2007. To appeal to a broader electorate, he recast himself as a moderate and dumped his hard-right polemics for a softer, more inclusive message—including offers to compromise with the socialists (whom he once promised to eliminate from public life) and mellower tones toward Germany and Russia. It was by moving to a stable center, not to a polarizing extreme, that Kaczynski even came as close as he did to winning the election.