In partnership with Haughton Mifflin Harcourt, Google is launching a brand-new Carmen Sandiego game on the Google Earth platform. Here's how you can get in on the sleuthing action, right now.
Inspired by the recent Netflix animated series starring Gina Rodriguez, Google has launched a new browser-based game for Chrome, Android and iOS: Where on Google Earth Is Carmen Sandiego? The game's aesthetic blends old and new, merging the Netflix art style with the pixelated vibes of old-school console games.
The first in a planned series of cases, 'The Crown Jewels Caper,' is ready to be solved now. The Google Earth team plans to roll out more adventures in the near future. In the meantime, here's what you need to do to get started:
How to Play Where on Google Earth Is Carmen Sandiego? on Chrome, Android and iOS
Head over to Google Earth on your browser, or open the Google Earth app on your Android or iOS device.
Look for the special red-hatted, Carmen-themed Pegman icon, then click on it. (FYI, Pegman is that little yellow fellow who indicates your location on Google Maps. Yep, he has a name!)
Alternatively, navigate your browser to this URL: g.co/carmensandiego.
Click the green button that says "Begin the chase" to get started.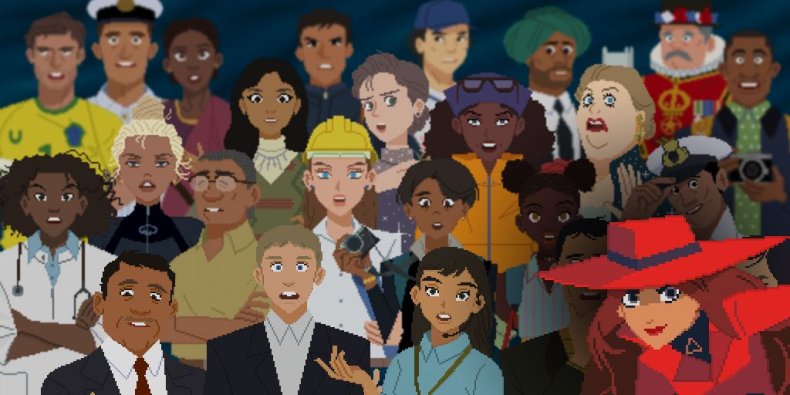 Old-school Carmen Sandiego players take note: the latest incarnation of the red-coated jetsetter is a good guy. In the rebooted version of the story, Carmen trains with the criminal organization V.I.L.E. from a young age, learning all the skills of a master thief, only to turn her back on her nefarious ways and devote herself to preserving artifacts and antiquities.
The game's interface will be familiar to anyone who's played past Carmen Sandiego games. Click the blue magnifying glass icon to search your current area for clues by talking to locals at notable landmarks. If you need to refresh your memory about a response, simply return to the landmark you previously visited and ask again; there's no time limit. Once you've figured out where the suspect is headed next, press the orange airplane button to select your destination and zip off to the next exotic locale. (Of course, there's nothing to stop you from making a little detour a few continents over to explore another place that piques your curiosity!)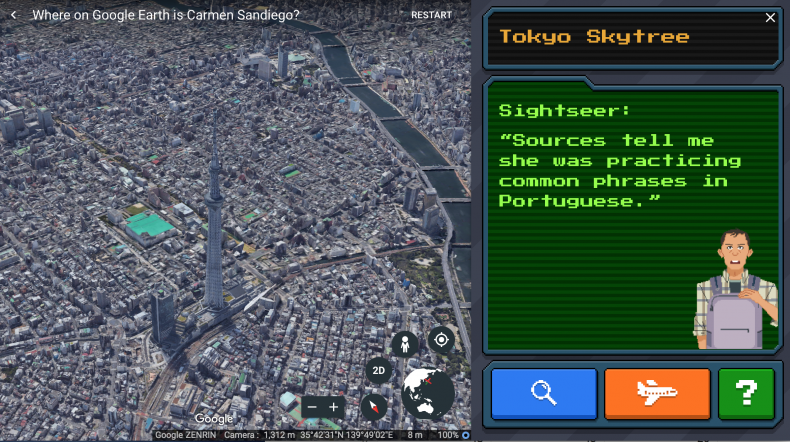 Vanessa Schneider, Program Manager at Google Earth, talked about the nostalgic inspiration behind Where on Google Earth Is Carmen Sandiego? in an official blog post on Wednesday:
"Like many of my friends, I spent much of my childhood obsessing over Where in the World Is Carmen Sandiego? —the games, the cartoon and the classic game show. I can't remember a single geography class from grade school, but I can remember Carmen Sandiego teaching me the currency of Hungary (forint), the capital of Iraq (Baghdad), and dozens of country flags—Argentina's blue and white, Germany's black, red and gold.
"But Carmen Sandiego was more than just fun facts. The globe-trotting game taught me the world was bigger than my couch, and got me excited to learn about new cultures and customs. That curiosity has taken me to more than 30 countries as an adult. (Carmen's also responsible for a theme song that has been stuck in my head for decades.)
"To celebrate the global explorer in all of us, today we're introducing "The Crown Jewels Caper," the first in a series of Carmen Sandiego games in Google Earth. Created in collaboration with Houghton Mifflin Harcourt, the home of Carmen Sandiego, our game is an homage to the original. It's for all those gumshoes who grew up with the chase, and for the next generation feeling that geography itch for the first time."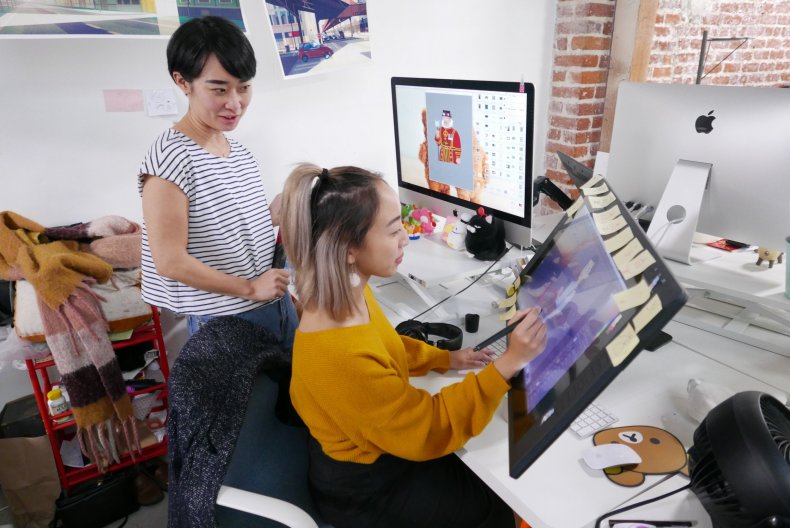 Will you be taking a cheeky jaunt around the world with Where on Google Earth Is Carmen Sandiego while you should be working today? Let us know in the comments!