How Police in Japan Found Apartment Full of Dismembered Bodies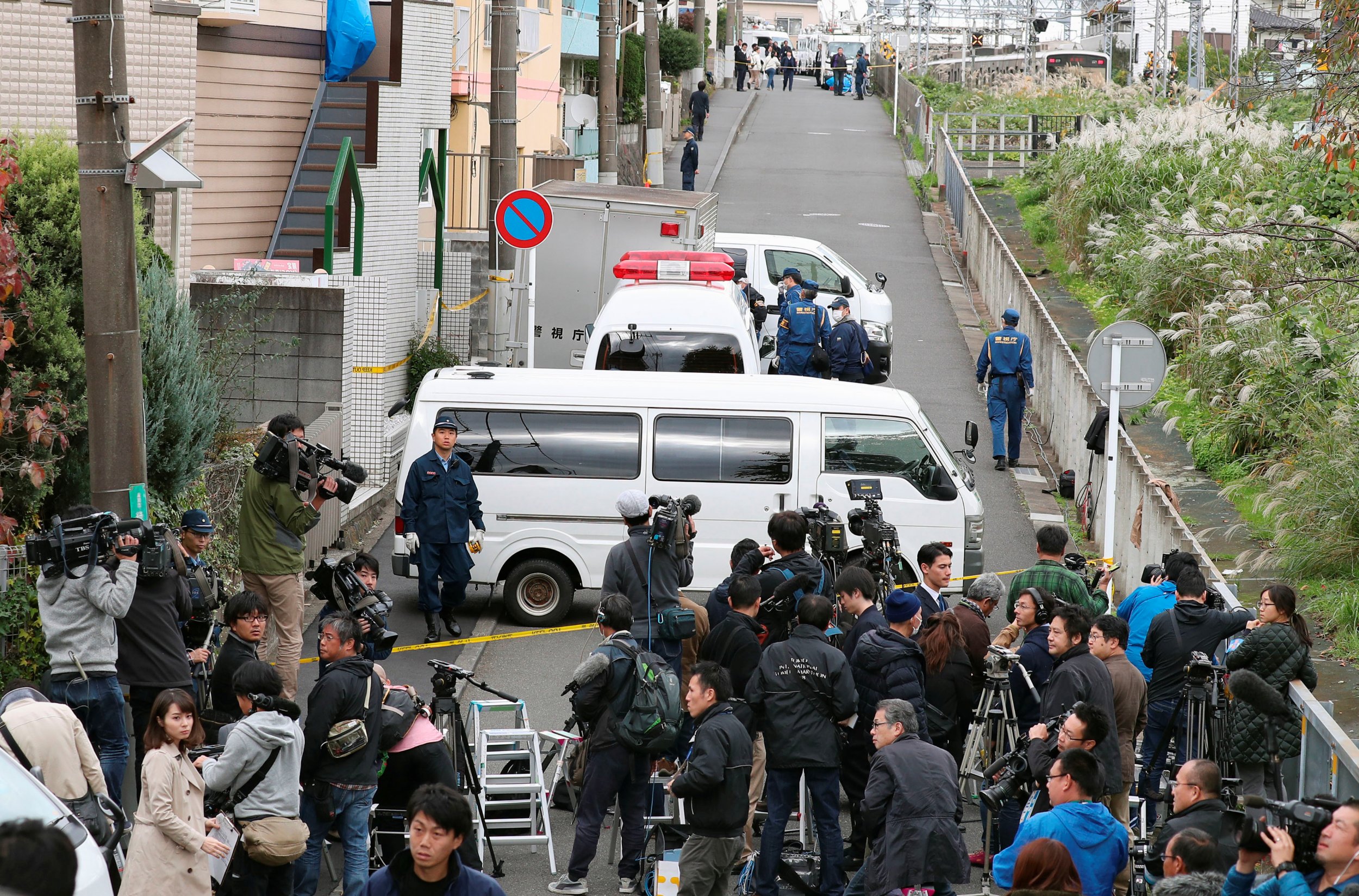 Police in Japan have discovered a number of dismembered human bodies in an apartment outside Tokyo, while searching for a missing young woman, national broadcaster NHK reports.
Law enforcement officials discovered what they believe to be the mangled remains of eight women and one man, stored in cold storage boxes inside the apartment after neighbors complained of a strange smell, NHK and multiple other outlets reported.
Investigators will now carry out DNA tests to identify the body parts, which include at least two severed heads, The Japan Times reported.
The missing 23-year-old woman, whose name the police did not give, is thought to be one of the victims. She had been missing since last week.
A 27-year-old man named Takahiro Shiraishi has been arrested after confessing to cutting up the bodies and placing them in the cold storage cases inside the apartment in the town of Zama, southeast from the capital Tokyo, a police spokesman said Tuesday.
"I killed them and did some work on the bodies in order to hide the evidence," Shiraishi said in a statement first reported by NHK and relayed in English by the BBC. The body parts, each in different states of decomposition, were covered in cat litter. So far Shiraishi has been charged with disposing of the bodies.
Shiraishi had apparently only moved to the area in August and according to reports had come in contact with the 23-year-old woman online, after she had written that she wanted to commit suicide.
Residents in the area of the gruesome find expressed horror when reporters gathered outside the suspect's home. "It's a quiet residential area here, with a day care center nearby. I can't believe the bodies were discovered in an area like this," a 41-year-old neighbor told Japan's Mainichi Shimbun newspaper.