How Popular Is Trump? Approval Ratings in Election Swing Counties Show He's Losing Support in Key Areas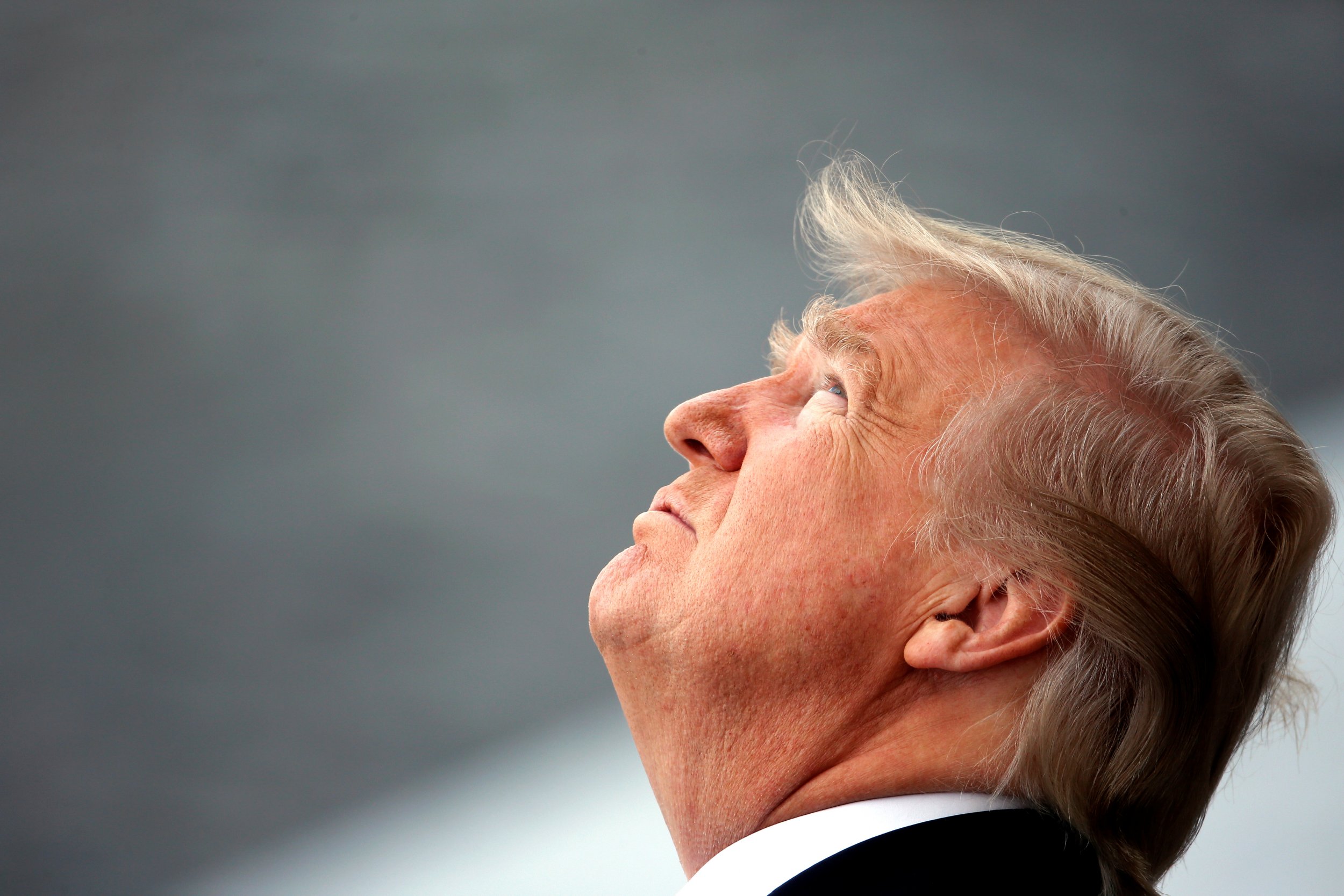 The places that helped catapult Donald Trump into the White House aren't exactly thrilled with the job he has done while there, a new Wall Street Journal/NBC News poll that was released Monday indicated.
The counties Trump flipped in 2016—counties he won that former President Barack Obama won in 2012—gave the relatively new president an approval rating of just 44 percent. Meanwhile, a slight majority of folks in those important swing counties, 51 percent, disapproved of the job Trump has done in the White House.
It wasn't all bad news for Trump in the new poll, however. In counties where he did at least 20 percentage points better than the 2012 Republican nominee, Mitt Romney, Trump boasted a 56 percent approval rating, which was 16 percentage points higher than the disapproval rating in those counties. And while his national approval rating has dropped steadily since he took office, at least some of the president's base appears to remain loyal—Trump's approval in counties he won stood at 50 percent, compared with 46 percent disapproval. A similar poll from Monmouth University in May found Trump's approval in the counties he won stood at 51 percent.
The Wall Street Journal/NBC News pollsters interviewed via telephone folks in "a broad cross-section of counties" won by Trump and had a margin of error of plus or minus 4 percentage points.
Overall, Trump remains incredibly unpopular. A new ABC News/Washington Post survey released over the weekend pegged his approval rating at just 36 percent—the lowest such figure for any president in the history of modern polling as they hit the six-month mark in their first term. This did not please the president.
"The ABC/Washington Post Poll, even though almost 40% is not bad at this time, was just about the most inaccurate poll around election time!" Trump tweeted.
But it's not just the ABC News/Washington Post poll. The weighted average from data-focused website FiveThirtyEight—which aggregates a number of national surveys and adjusts for a poll's quality, recency, sample size and partisan lean—pegged Trump's approval at just 38.8 percent Monday. That's lower than any other president. The only Trump predecessor who had a similar rating at this point in his first term was former President Gerald Ford, who stood at 39.4 percent on Day 179 of his presidency, according to FiveThirtyEight.
While Trump's popularity has struggled because of a massively unpopular plan to gut Obamacare and due to the ongoing investigation into his adminstration's ties to Russia, Ford's approval rating took a steep tumble after he pardoned his predecessor, former President Richard Nixon, who resigned in disgrace after the infamous Watergate scandal.