How Popular is Trump? Approval Ratings Plunge For President Amid Russia Investigation, Comey Controversy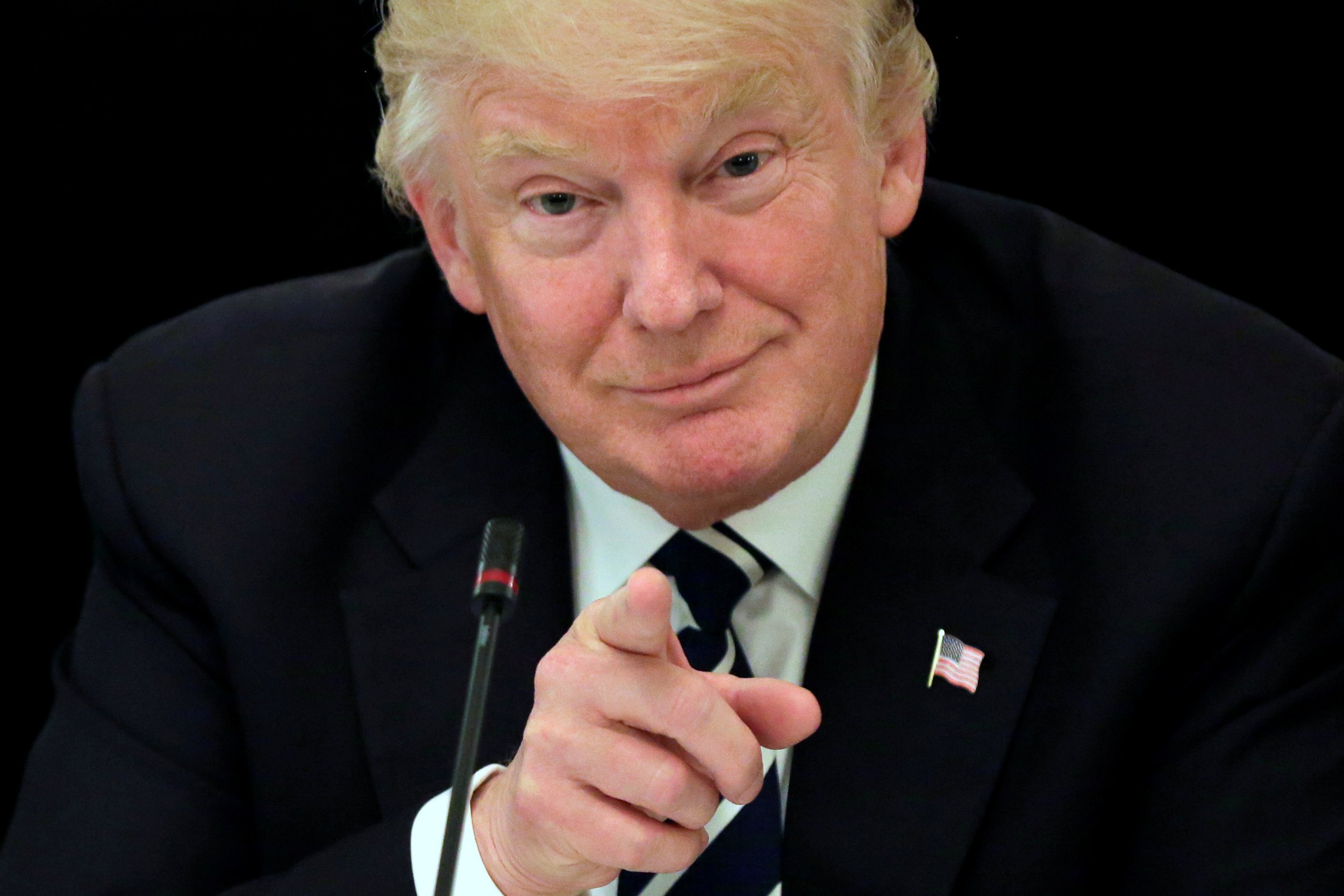 As much as President Donald Trump would like to tell you that things are going great, the American people largely don't agree. The latest polls this week showed the president, who is already historically unpopular, has seen his approval rating dip yet again.
A survey released Thursday by Investor's Business Daily/TechnoMetrica Market Intelligence (IBD/TIPP) found Trump's approval stood at just 37 percent, down 2 percentage points from last month. Just 36 percent of respondents said he was a strong leader, while only 37 percent gave him a positive grade on immigration, one of the issues around which Trump built his campaign. The poll interviewed 903 people over the telephone from May 30 through June 6. It had a margin of error of plus or minus 3.3 percentage points.
Other polls didn't bring Trump much good news, either, as far as popularity is concerned. A survey from Reuters/Ipsos pegged his approval rating at 38 percent while 58 percent disapproved. At the end of May Trump's approval rating in the Reuters/Ipsos poll stood at 41.2 percent. The latest survey found that 75 percent of Republicans approved of the job Trump has done while just 28 percent of independents felt the same. The full sample of the Reuters/Ipsos poll interviewed 2,371 Americans online and had a credibility interval of plus or minus 2.3 percentage points.
Overall Trump's popularity has trended downward since the day he took office. He hit a new low Friday in a tracker of his weighted average done by data-focused website FiveThirtyEight. The site pegged his average approval at just 38 percent while his disapproval was 56 percent.
An approval rating in the 30s isn't good by any measure, but it's particularly bad considering this is just the beginning of Trump's tenure in the White House. Generally speaking, presidents benefit from a grace period of sorts during which they're gifted decent approval ratings. At about this point during his first term, for instance, former President Barack Obama had a 61 percent approval rating. Trump's approval rating this week briefly rose above where former President Bill Clinton's rating stood at the same point, but according to FiveThirtyEight's tracker that brief moral victory has already been erased as the 45th president has once again dipped below the 42nd.
Trump can take small solace in the fact that he's got a ways to go until he reaches the worst-ever mark for the last Republican president, George W. Bush. He sunk in the mid-to-high 20s by the end of his eight years in the White House, pulled down by two unpopular wars and a struggling economy.
Trump's approval rating has likely taken a hit from the recent chaos surrounding the White House and its myriad public relations fiascoes. An ongoing investigation into Trump's potential connections with Russia have largely defined the news cycle and just Thursday former FBI Director James Comey—fired by Trump—testified before the Senate Intelligence Committee and millions of Americans watching on television. Considering Comey called the president a liar, talked about his potential of obstruction of justice and went over details surrounding the Russia investigation—it seems unlikely Trump's approval rating is due for a sharp spike upward in the days to come.