How Pregnant Meghan Markle Is Avoiding Zika in Fiji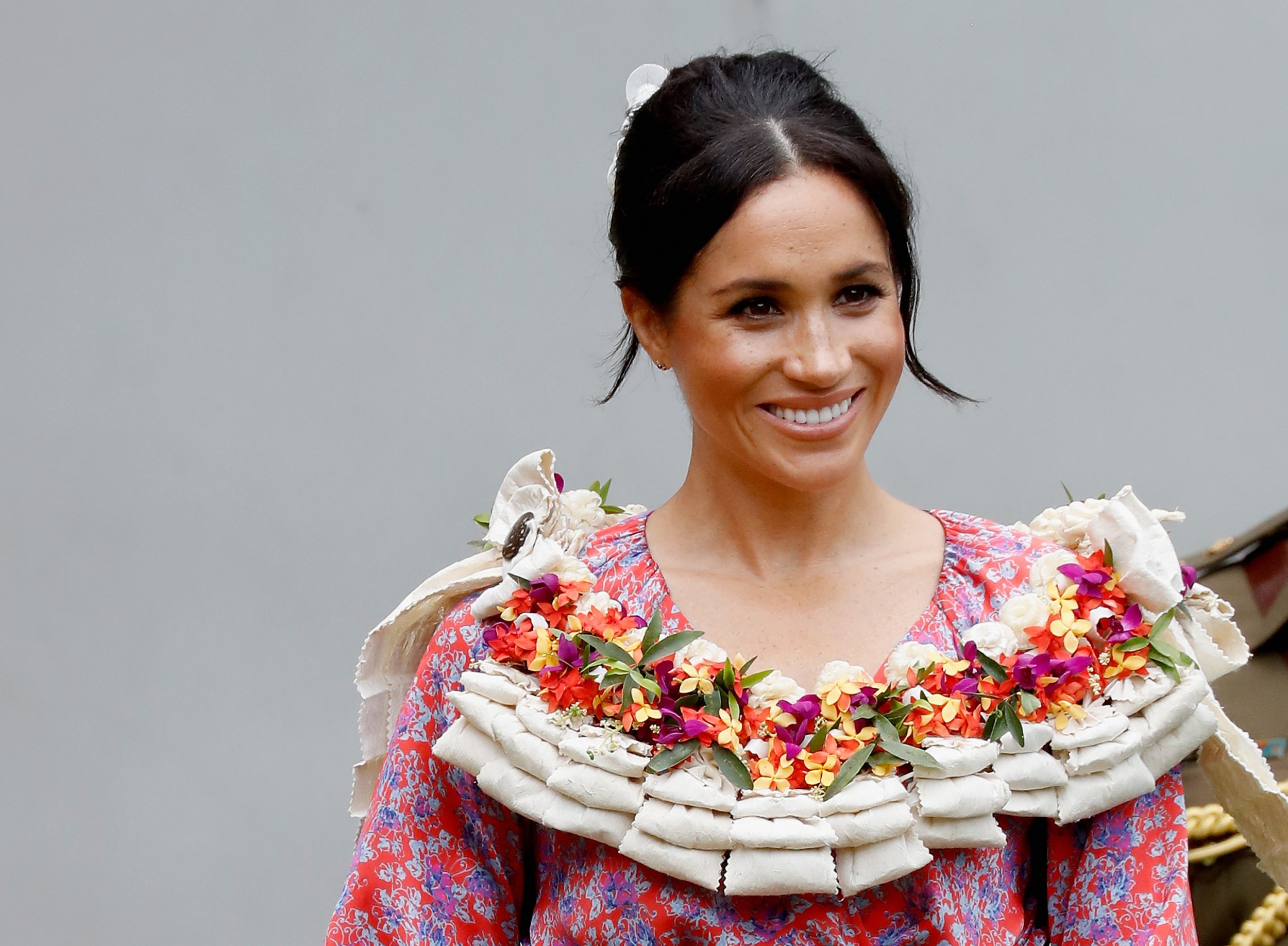 The Duke and Duchess of Sussex continued their 16-day tour, and the expecting couple arrived in Fiji on Monday. Fiji is a region that has been associated with transmission of the Zika virus, which is highly dangerous for Megan Markle to be around when pregnant. The Suits alum, however, is taking extra protective measures to ensure the safety of her child.
Zika is an infection that's typically transmitted by mosquitos. According to the International Association for Medical Assistance to Travellers (IAMAT), the organization states, "The virus can be transmitted from a pregnant woman to her fetus." It can cause microcephaly, which is a birth defect that results in a collapsed skull, according to the Centers for Disease Control and Prevention (CDC).
In addition to visiting Fiji, Meghan is expected to stop in Tonga—an area that's been linked to Zika as well. Meghan, a former actress, has been utilizing her wardrobe as a way to protect herself from acquiring Zika.
"I'm sure that they will have sought travel health advice in terms of protective methods in terms of mosquito bites. There is a lot you can do to minimize risks," James G. Logan, a professor and head of the department of disease control at the London School of Hygiene and Tropical Medicine, told People on Tuesday. "Wearing long sleeves and baggy clothes will help. Mosquitos can even bite through jeans, so if the clothing is loose, it's much harder for the mosquito to bite. Wearing light-colored clothing can help, as these mosquitos are often attracted to dark clothing.... Generally, the risk is low, but there is still a risk, and you need to weigh up how to protect yourself."
Meghan and Harry have a busy schedule. They will complete their first joint visit to Australia, Fiji, Tonga and New Zealand. Their tour will conclude in Rotorua, New Zealand, on October 31.
"Across this sixteen-day tour, their Royal Highnesses' program will focus on youth leadership and projects being undertaken by young people to address the social, economic, and environmental challenges of the region," the Royal Family said in a statement. "The Duke is particularly keen to highlight these youth-led initiatives in his new role as Commonwealth Youth Ambassador, and to shine a light on the work and aspirations of young people across the Commonwealth."
The statement continued, "The visit will also concentrate on environmental and conservation efforts, from engaging the local community in forest protection schemes in Colo-i-Suva, to the promotion of sustainable tourism on Fraser Island. The Duke and Duchess will dedicate a number of projects to the Queen's Commonwealth Canopy in each country, learning more about local conservation initiatives, whilst visiting some of the region's most beautiful landscapes."
Prince Harry addressed his wife's pregnancy at the Invictus Games's opening ceremony, in Sydney, Australia, on Saturday. "Thank you for the welcome you have given Meghan and I over the last few days," the 34-year-old said, according to Marie Claire UK. "I have been so proud to be able to introduce my wife to you, and we have been so happy to be able to celebrate the personal joy of our newest addition with you all."