Prince Andrew's relationship with Jeffrey Epstein destroyed his royal role but the exact circumstances of their first meeting remain unclear.
The Duke of York claims he first met the New York financier in 1999 after being introduced by Epstein's then girlfriend Ghislaine Maxwell.
During a detailed interview with the BBC in November, he was dismissive of the friendship and suggested it was really the British socialite who he was close to.
Epstein victim Virginia Giuffre says she was trafficked to London, New York and the Virgin Islands to have sex with Prince Andrew aged just 17. Andrew denies a sexual relationship.
Andrew told the BBC: "Well I met [Epstein] through his girlfriend back in 1999 and I'd known her since she was at university in the UK.
"It would be, to some extent, a stretch to say that, as it were, we were close friends.
"I mean we were friends because of other people and I had a lot of opportunity to go to the United States but I didn't have much time with him.
"I suppose I saw him once or twice a year, perhaps, maybe maximum of three times a year and quite often if I was in the United States and doing things and if he wasn't there, he would say 'well, why don't you come and use my houses?'
"So I said 'that's very kind, thank you very much indeed'."
In 1999, Prince Andrew's name appeared on flight logs for trips to Epstein's private island, Little St James, for the first known time.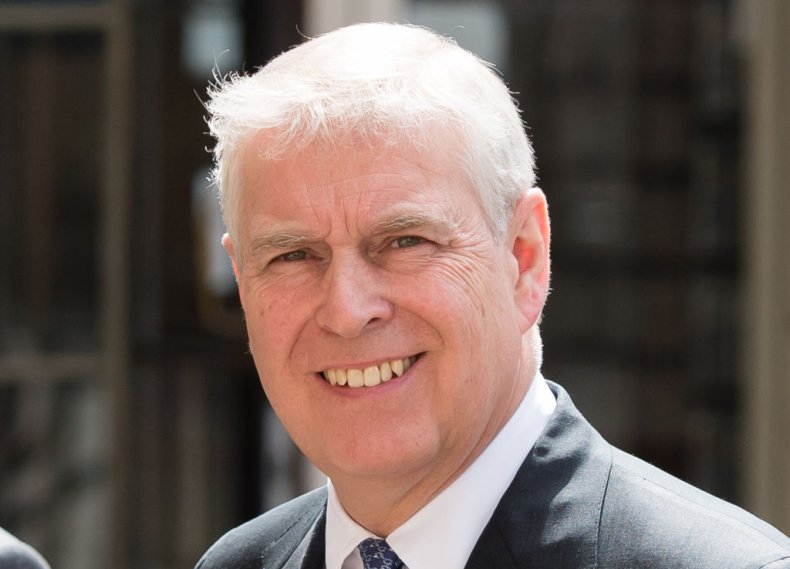 He boarded the Gulfstream jet nicknamed the "Lolita Express" in February 1999, according to flight logs, the Sunday Times reported.
However, Andrew's ex-wife Sarah Ferguson is referenced on a flight manifest for one of Epstein's trips to Little St James, in the U.S. Virgin Islands, in April 1998, a year earlier.
The Duchess of York and daughters Princess Beatrice and Princess Eugenie, then aged nine and eight, made their own way there but the Daily Telegraph reports the log states: "Met Princess Sarah Ferguson & kids on the ground."
The situation is further complicated by a letter sent to U.K. newspaper The Times by Prince Andrew's former private secretary in 2011.
Alastair Watson wrote: "There has been widespread comment on the Duke's relationship with Jeffrey Epstein.
"The Duke has known Mr Epstein since being introduced to him in the early 1990s.
"The insinuations and innuendos that have been made in relation to the Duke are without foundation."
Maxwell's 17-page indictment details allegations she trafficked young girls for Epstein between 1994 and 1997.
She also faces an allegation of perjury relating to a 2016 deposition she gave during a defamation lawsuit brought by Prince Andrew's accuser, Virginia Giuffre.
The D.O.J. submitted a formal request for Prince Andrew's testimony via the U.K.
Home Office and became locked in a public stand off with him over the summer.
Andrew's lawyers, Blackfords, say he is not a target of the F.B.I. investigation and deny any wrongdoing.
In a June statement, they said: "As the public record indicates the DOJ has been actively investigating Mr Epstein and other targets for more than 16 years, yet the first time they requested the Duke's help was on 2nd January 2020.
"Importantly, the DOJ advised us that the Duke is not and has never been a 'target' of their criminal investigations into Epstein and that they sought his confidential, voluntary co operation."