Ghislaine Maxwell Arrest Over Epstein Crimes Spells Trouble For Prince Andrew
Prince Andrew's hopes of putting the Jeffrey Epstein scandal behind him have been shattered after his close friend Ghislaine Maxwell's arrest.
The Duke of York dismissed his associations with the New York financier in a November interview with the BBC.
He said it was actually Epstein's girlfriend Maxwell he was close to, more than the convicted paedophile who died ten months ago.
The prince is accused of having sex with a trafficking victim in Maxwell's London townhouse.
He also says Maxwell is the reason the disgraced Epstein was invited to his daughter Princess Beatrice's 18th birthday party.
Now Andrew has seen his close friend reportedly arrested in New Hampshire sparking the prospect of a trial in which his name may come up.
The duke has been engaged in a public argument with U.S. prosecutors over whether and how he will testify.
At a press conference in New York today, Manhattan U.S. Attorney Audrey Strauss reiterated the investigation's desire to here from the royal.
USA Today quoted, her as saying: "We would welcome Prince Andrew coming in to talk to us, we would like to have the benefit of his statement."
Andrew is currently being treated as a witness by the Epstein investigation, not a suspect, but that could change if new evidence comes out.
Maxwell's Townhouse
Andrew has been accused of having sex with 17-year-old trafficking victim Virginia Giuffre, three times after they were introduced by Epstein.
In one allegation, she claims she was taken to London and made to sleep with the prince at Maxwell's townhouse, in upmarket Belgravia.
While there, a photograph was taken of Andrew with his arm around Guiffre while Maxwell stands in the background smiling.
The prince agreed to a TV interview with the BBC's Emily Maitlis in November where he claimed he had no recollection of meeting his accuser.
He said: "I don't remember that photograph ever being taken.
"I don't remember going upstairs in the house because that photograph was taken upstairs."
During the grilling, he was also asked how he came into Epstein's orbit.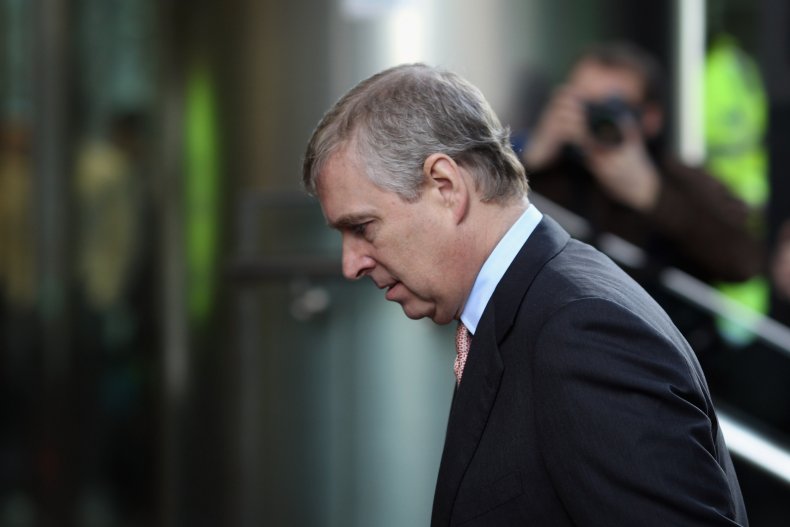 The duke said: "On balance, could I have avoided ever meeting him? Probably not and that's because of my friendship with Ghislaine.
"It was inevitable that we would have come across each other."
The Shooting Weekend
Among a series of encounters one of the most high profile meetings known about took place in 2000.
Prince Andrew invited Maxwell and Epstein to Sandringham, Queen Elizabeth II's country estate in Norfolk.
It has been claimed the visit was a birthday party for Maxwell but in his BBC interview he denied this.
He said: "No, it was a shooting weekend. Just a straightforward, a straightforward shooting weekend."
Picture agency Shutterstock got images of the Maxwell and Epstein on a pheasant shoot with the duke in December.
That same year they were pictured at a wedding, for the Prince's ex-girlfriend Aurelia Cecil, near Salisbury in Wiltshire in September.
And they also attended a party together hosted by Queen Elizabeth II at Windsor Castle in June for Prince Andrew's birthday.
Princess Beatrice's Birthday
Asked in his BBC interview why Epstein was invited to Princess Beatrice's 18th birthday at Windsor Castle, he told Maitlis: "Because I was asking Ghislaine.
"But even so, at the time I don't think I... certainly I wasn't aware when the invitation was issued what was going on in the United States and I wasn't aware until the media picked up on it because he never said anything about it."
In December, The Sun published an image of Maxwell and Epstein in fancy dress at the party with Harvey Weinstein.
Epstein was wearing a white admirals uniform while Maxwell a face mask.
A Request for Help
Outside of their social interactions, the prince has been in contact with Maxwell since the allegations against him first came to light.
A BBC Panorama documentary also claimed Prince Andrew emailed Maxwell about Giuffre, referring to her by her maiden name Roberts, in 2015.
They claimed he wrote: "Let me know when we can talk. Got some specific questions to ask you about Virginia Roberts."
Panorama reported that Maxwell replied: "Have some info. Call me when you have a moment."
The exchange came days after Andrew was named in court papers for the first time and hours after Buckingham Palace were notified Giuffre intended to speak out.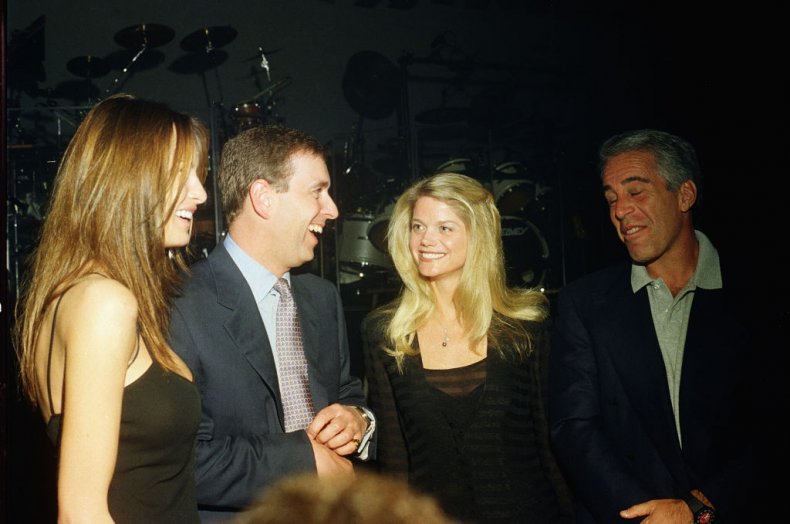 "If there are questions that Ghislaine has to answer, that's her problem"
Prince Andrew has already gone on record saying that Maxwell should answer questions, without implicating her in Epstein's criminal conduct.
In his BBC interview, he was asked whether Maxwell was complicit.
He said: "That bit I can't help you with because I've no idea."
Asked if she should answer questions, he said: "In the same way that I have questions to answer in the sense of what was I doing and as I say that I was there to, to my mind, be honourable and say to him, 'Look, you've been convicted, it would be incompatible for me to be seen with you'."
He added: "If there are questions that Ghislaine has to answer, that's her problem I'm afraid, I'm not in a position to be able to comment one way or the other."
A final meeting
Andrew told the BBC he last saw Maxwell in spring or early summer last year when she was in Britain "doing some rally."
Asked if they discussed Epstein, he said: "No, actually funnily enough no not at all, there wasn't anything to discuss about him because he wasn't in the news, you know, it was just... we had moved on."