How Prince George and Louis' Extraordinary Facial Expressions Compare
Prince George and Prince Louis' recent public appearances caught the eye of photographers and meme-makers alike based on their remarkable facial expressions.
The royal brothers, ages eight and four respectively, captured hearts at the Platinum Jubilee in June, and George also stole the show at his first Wimbledon this month.
Prince William and Kate Middleton's oldest and youngest sons both appeared to go through a roller coaster of emotion at the two events.
Some of Prince Louis' best facial expressions came as he watched Queen Elizabeth II's Trooping the Colour birthday parade, which kicked off the jubilee on June 2.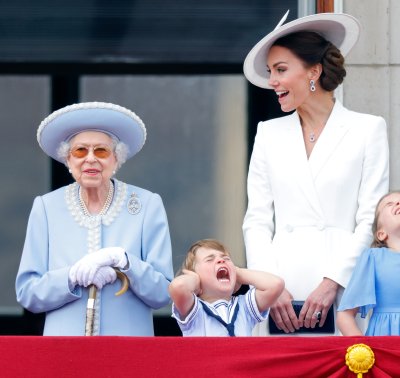 Among the pre-schooler's most talked about moments came during the Royal Air Force (RAF) flypast when the noise got a little too much and he was pictured covering his ears and screaming.
Prince George also reminded many of a disgruntled soccer manager when he was photographed days later at the Platinum Pageant on The Mall, in London on June 5.
One Twitter user wrote: "Every picture of Prince George and his parents looks like he's a disgruntled coach/manager with optimistic assistants at his side."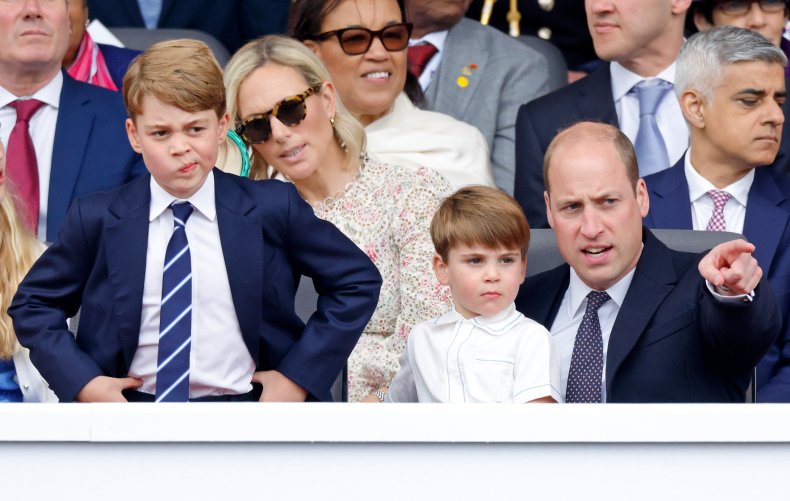 After the jubilee, Prince William and Kate Middleton gave a subtle nod to the starring role their youngest child played in a message on their Twitter account signed "W & C."
They wrote: "What a fantastic weekend of celebrations. Seeing people across the nation coming together with family, friends and loved ones has been extremely special.
"Thank you to everyone who turned out to show their gratitude to The Queen and her inspiring 70 years of leadership. From the crowds on the Mall to communities hosting street parties up and down the country, we hope you had a weekend to remember.
"We all had an incredible time, especially Louis... 👀."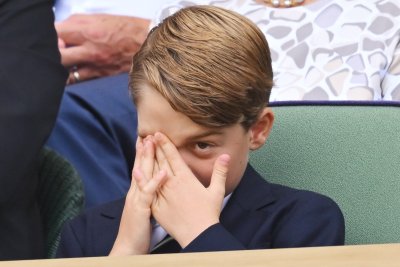 And at Wimbledon, Prince George left nothing in the locker room as his emphatic reactions showed how involved he was in the action on Center Court.
The 8-year-old, who turns nine on July 22, left Louis and sister Princess Charlotte at home as Kate Middleton who told one dignitary: "It's George's treat today."
George also got to meet champion Novak Djokovic and told him watching the final playout was "great."
Social media users appeared enamored with the young royal children and created mood boards of their different facial expressions.
Meanwhile, the Cambridge family may be preparing for a major lifestyle change after reports they plan to move to Adelaide Cottage, in the shadow of Windsor Castle.
It will mean Prince George and Princess Charlotte moving schools, while Prince Louis is about to start elementary school for the first time anyway.
However, it will also give the three young royals more space outside the famous fish bowl of Kensington Palace, set in Kensington Gardens, which regularly throngs with tourists and London commuters.