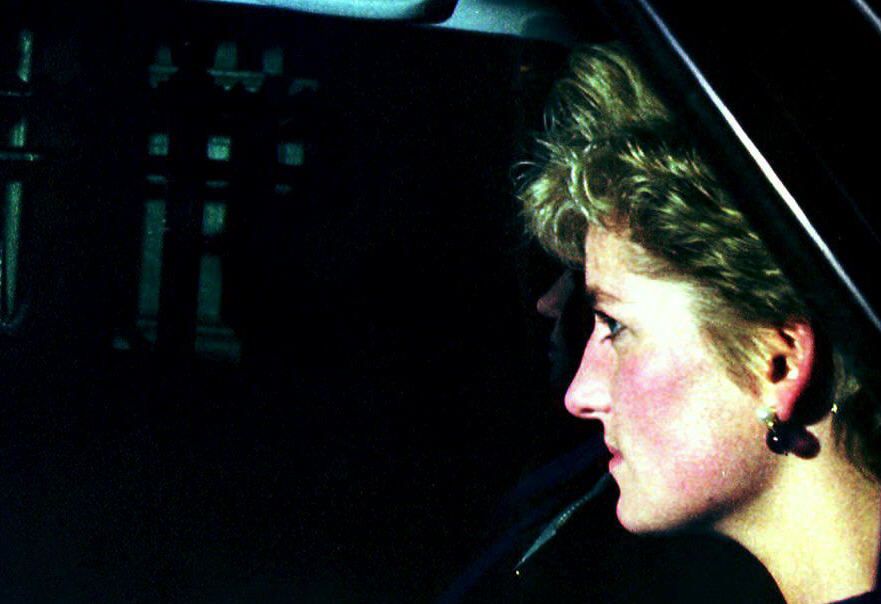 "Goodbye England's rose" sang Elton John to a packed Westminster Abbey and a nation in mourning on September 6, 1997. It was an unusual and unprecedented moment that marked the end of an extraordinary life and the start of the unparalleled deification of a posh girl from Norfolk once married to our future king.
Twenty years on it still seems strange that Sir Elton would choose to rehash an old song about another woman to pay tribute to an extraordinary lady that he regarded as a close personal friend, but perhaps this was a more calculated moment in the ongoing battle for ownership of the nation's most cherished possession. In linking Diana to Marilyn, the singer was staking a claim on behalf of a sector of British society who had lost one of their most powerful allies; Diana's status as a gay icon was never going to be forgotten.
The shy daughter of an overbearing father who made no secret of the fact he was hoping for a boy, much has been made of Diana's almost pathological need for paternal approval and affection. But the way in which she sought it—running off with her sister's boyfriend, a monarch-in-waiting, who could never love her because his heart belonged to yet another woman—capitulated her into a realm of an epically tragic, fairy-tale life that made Monroe and Garland look like amateurs.
And yet there was and is something more substantial to Diana's iconic status that justifies and heightens the reverence with which she is regarded. She was a princess who dared to act in the interest of those who had been forgotten; a royal figurehead who used her social standing to speak out on behalf of those who had no voice. Above all, she did so with grace, dignity and humor; refusing to be broken by the system that tried to silence her and the man who broke her heart.
Beloved of the fashion world, Diana had designers queuing up to dress her, and yet she was by no means a vacuous clotheshorse: She knew exactly what to wear and when, using fashion to open doors, build bridges and get what she wanted. Eleri Lynn, curator of the exhibition Diana: Her Fashion Story at Kensington Palace, argues that Diana intuitively understood the language of fashion and used it "as a tool to help her do her work and communicate." In just the same way, fashion has historically played a fundamental part in shaping, defining and promoting gay presence and acceptance in contemporary life.
As a vulnerable woman subjected to the intense scrutiny of the public eye, Diana had to choose her friends carefully, and it seems like no coincidence that many of her confidantes were high profile gay men: The pop star George Michael, Queen singer Freddie Mercury, designer Gianni Versace, the list goes on. Perhaps in these friends Diana recognized their sense of being successful and celebrated but never fully accepted for who they truly were. And of course, she embraced those who were tormented by their sexuality: her former butler Paul Burrell, the comedian Kenny Everett. The princess had a deep desire to reach out to those in need, stating, "Whoever is in distress can call on me. I will come running wherever they are."
Never was this wish more powerfully and movingly demonstrated than during her visit to London Lighthouse in 1996. The big disease with a little name had made gay men the public enemy of the era with sick and dying men disowned by their friends, their families, their colleagues and their country. The photos of Diana holding hands with men in the last days of their autoimmune demise appeared around the world and reminded the people of Great Britain that their "untouchable" sons deserved to be loved as they left us, not abandoned in their hour of need. They deserved to live before they died.
And in the way she lived before her own death, Diana provided her finest example to the marginalized people who revered her. Hers was not the drug- and-alcohol-fueled end of a tormented soul; she was plucked from us at the time that everything finally seemed to be turning out fine, denied the happy ending she had worked so hard to find. She had survived an ugly divorce and the slurs of the salacious press.
She had defied her critics to become a revered figure in international human rights, taking on oppressive regimes and the might of the global arms industry. She had found love from a man who made her feel more like royalty than the next in line to the throne. All of this made her the most fitting icon for a gay community in a state of dynamic change. Refusing to be broken when the odds that were stacked against her, Diana dressed in her finest and faced the world with a defiant smile on her face. An icon to aspire to; an icon for those in search of acceptance and equality. The queen of hearts who will never let go of her crown.
Desmond O'Connor is the creator of Royal Vauxhall, a new cabaret musical telling the untold story of Princess Diana, Freddie Mercury & Kenny Everett's secret night out at London's famous gay pub. The show is on its Premiere U.K. Tour August 27 to October 5.