How Princess Diana Turned Down 'Vogue' Honor Meghan Markle Asked For
Princess Diana once turned down a prestigious fashion honor that her daughter-in-law Meghan Markle actively sought out 23 years later, according to an archive letter recently revealed by a former British Vogue editor.
Alexandra Shulman, the editor-in-chief of the British edition of Vogue from 1992 to 2017, took to Instagram on Wednesday to post a photograph of a letter sent to her by Diana in 1996, turning down the personal invitation to guest edit an issue of the magazine.
Meghan Markle would go on to ask editor Edward Enninful if he would consider allowing her to guest edit the magazine's September 2019 issue, which became the fastest-selling issue in its 103-year history.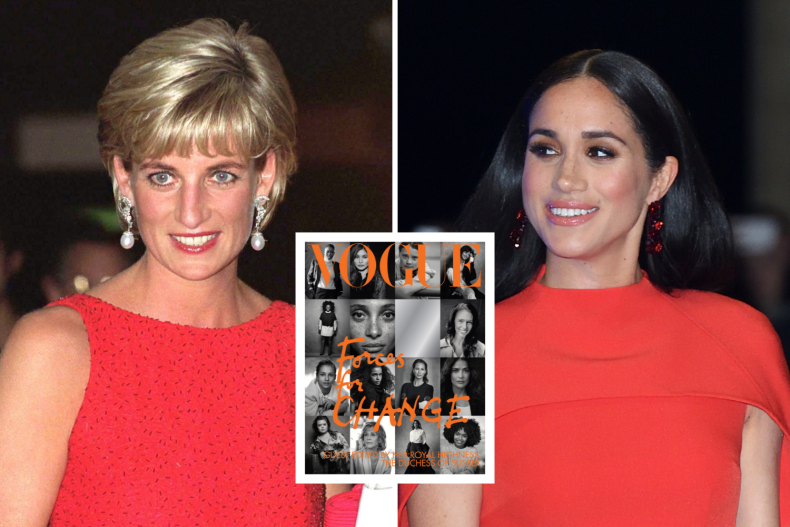 "Dear Alexandra, thank you so much for inviting me to be the guest editor of the Christmas edition of British Vogue," Diana wrote to Shulman from Kensington Palace on June 17, 1996.
"I am enormously touched to have been asked but as I know I could never emulate your mastery of this job I think it would be best (for everybody!) if I decline.
"Thank you again for taking what must have been a very brave decision to invite me! With best wishes, Yours sincerely, Diana."
The invitation to the princess came at an important time in her personal life.
Just seven months earlier, she had recorded her bombshell interview for BBC's Panorama in which she presented to the public her own version of the many stories that had been written about her since her marriage to Prince Charles in 1981—including events surrounding the breakdown of their relationship.
In February 1996, the princess announced that she had agreed to a formal divorce from Charles, having been officially separated since 1992. By the time the proposed Vouge issue would be released in December, she would officially be a single woman, with the invitation a potential opportunity to help define her public role moving forward.
The princess' decision to decline the invite to be a guest editor for Vogue, may have been contributed to by the fact she had stated an ambition to develop documentary films spotlighting her charitable causes.
In January 1997, Diana undertook a Red Cross trip to Angola to visit charities and community members working to remove anti-personnel landmines, a cause she was increasingly passionate about in the months before her death.
During this trip, the royal was shadowed by a film crew recording the documentary titled Diary of a Princess.The show was broadcast on British TV on February 11, 1997, with Diana providing the narration, just six months before she was killed in a Paris car crash.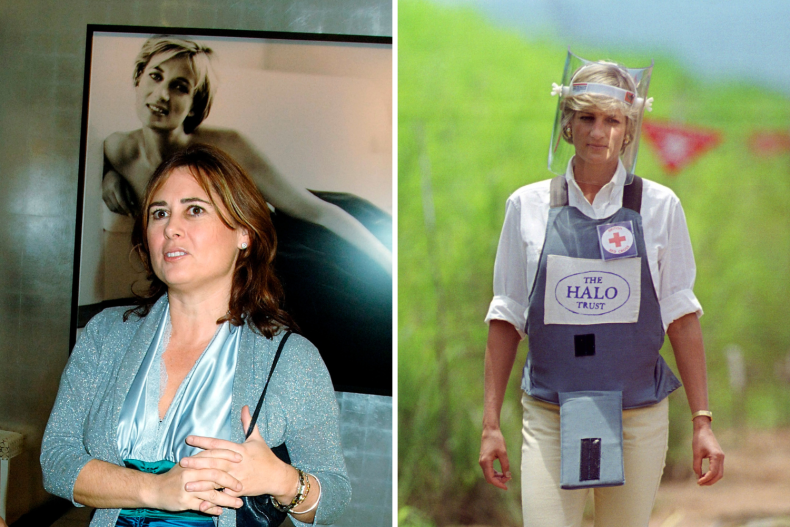 Meghan Markle's relationship with Vogue has developed over the years since she married Diana's youngest son, Prince Harry, in 2018.
However, unlike Diana, the young royal was not formally invited to be a guest editor; instead, it was she who asked editor Edward Enninful, who took over from Shulman in 2017.
"In 2019, she had become the most fascinating (and, sadly, most relentlessly chased) person in global media," Enninful wrote of Meghan in his 2022 memoir A Visible Man.
"We had circled each other for a while, and when we finally met, over the warmest of lunches at her then-home in Kensington Palace on the greyest of January days, a genuine connection was born as people of color finding our way in our respective establishments.
"Would I, she wrote to me soon after, consider allowing her to guest edit British Vogue? You can imagine how quickly I said yes."
Meghan's September 2019 issue was titled "Forces for Change" and in it, she interviewed Michelle Obama and spotlighted empowered female role models including Jacinda Ardern, Jane Fonda, Laverne Cox, and Greta Thunberg.
"Meghan managed to have a baby between when we started and when the issue hit the newsstands in August," Enninful reflected. "She was a phenomenal editing partner."
The issue would go on to become British Vogue's fastest-selling issue in history.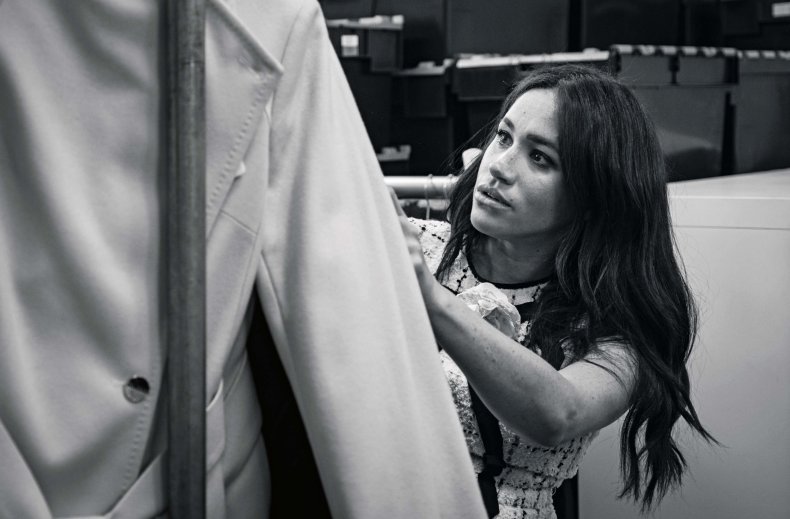 Despite Enninful's positive reflections on the collaboration, Meghan's decision to work with the fashion magazine opened her up to criticism from some commentators who considered it a celebrity undertaking rather than a royal one.
In her 2022 book The Palace Papers, former editor of Vanity Fair, Tina Brown, described the Vogue job as Meghan's "Waterloo" in a reference to Napoleon's defeat in the famous battle of 1815.
Brown places the issue in the context that at the time, Harry and Meghan were being publicly criticized for a number of things including their frequent use of private jets for non-official trips. It was the Vogue collaboration though—as the most high-profile undertaking at the time—that bore the brunt of the negative attention.
"At the core of the difficulties was determining whether the Sussexes were celebrity royals or royal celebrities, two very different states of being," she wrote.
"The summer of 2019 confirmed to the media that the Sussexes had made the decisive and deadly pivot to the meretricious side of the equation."
Of the criticism, she explained: "The glossy package was seen as snotty piffle by the tabloids, a pious fluff package by upscale columnists, and a mystifying bore by traditional Vogue readers who would have preferred solutions for more immediate problems like where to find the best camel hair coat with a kimono tie."
The reaction, she continued later on in her assessment of this period in the Sussexes' public lives, was not meant as an intentional dig at the duchess, but rather an example of "renegade British sensibility, and the national inclination to laugh at earnest intent."
Whatever the critics' response, the issue remains a record holder for British Vogue whose American counterpart has also gone on to collaborate with the duchess.
In 2022, when the overturning of Roe v. Wade was announced by the Supreme Court, Meghan released an exclusive interview for Vogue in the form of a discussion on abortion rights with feminist activist and friend, Gloria Steinem.
Newsweek approached representatives of Meghan Markle for comment.
James Crawford-Smith is Newsweek's royal reporter based in London. You can find him on Twitter at @jrcrawfordsmith and read his stories on Newsweek's The Royals Facebook page.
Do you have a question about King Charles III, William and Kate, Meghan and Harry, or their family that you would like our experienced royal correspondents to answer? Email royals@newsweek.com. We'd love to hear from you.