How to Pronounce Eid al-Fitr - Here's The Right Way To Say It
Muslims around the world mark the holiday Eid al-Fitr in May at the end of Ramadan, the most holy month of fasting, worship and prayer.
Because the world's 1.9 billion Muslims reflect a wide spectrum of cultures and languages, you can expect to hear Eid al-Fitr called by several other names.
For example, you may hear Eid al-Fitr referred to as Bayram in Turkey, Hari Raya in Malaysia and Korité in Senegal.
But for those not of the Islamic faith and unaccustomed to the festival, it might seem difficult to pronounce Eid al-Fitr.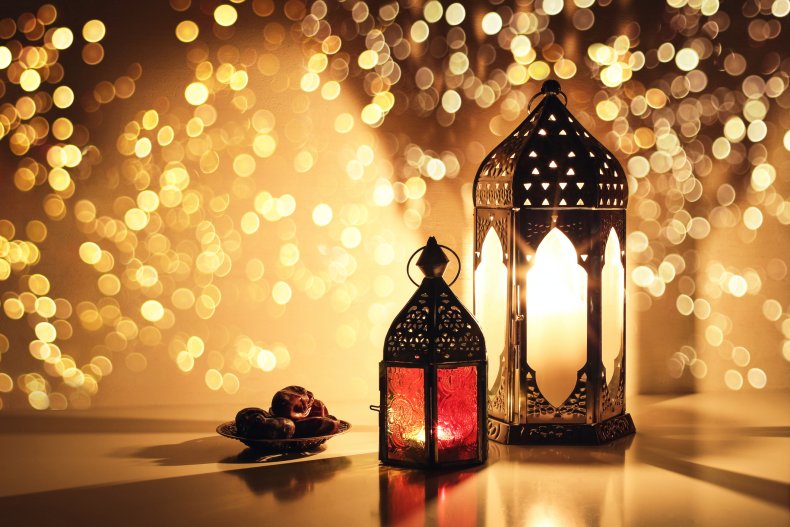 How to Pronounce Eid al-Fitr
If you are wishing Muslim friends, family or acquaintances a happy Eid al-Fitr, this is how you do it.
"Eid" is pronounced "Eed"- in a way that rhymes with the word "feed".
The second part of the phrase: "al-Fitr", is pronounced "al fitter", a word sounding similar to "bitter".
What does Eid al-Fitr mean?
Tahera Qutbuddin, Professor of Arabic Literature, Department of NELC, University of Chicago, states the phrase relates to the end of Ramadan.
She told Newsweek: "The feast of Eid al-Fitr follows the fasting month of Ramadan, when Muslims abstain from food and drink from dawn to dusk.
"Fitr literally means 'breaking the fast.' For Muslims it is a time of great celebration and joy, and a time of prayer and thanksgiving."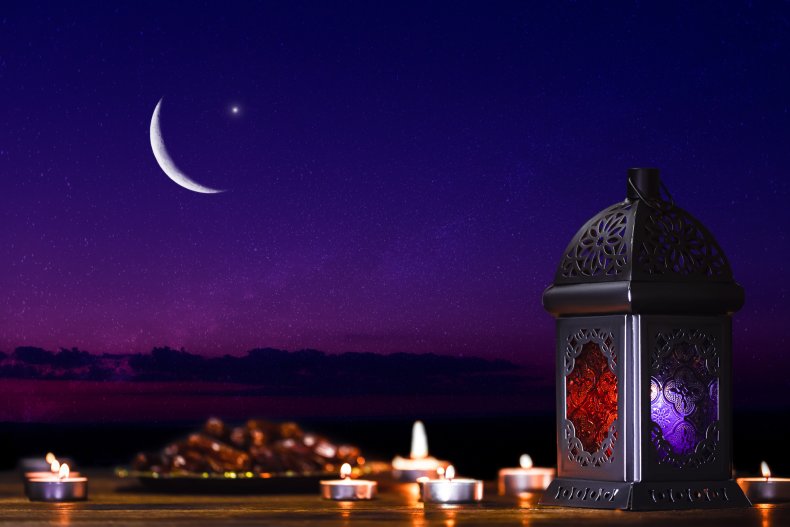 What Phrases Mark Eid al-Fitr?
The feast of Eid al Fitr follows the fasting month of Ramadan when Muslims abstain from food and drink from dawn to dusk.
Professor Qutbuddin states there are common phrases uttered during this most festive of times.
She said: "Worshippers gather in the thousands in mosques and prayer spaces around the world on the morning of Eid al Fitr.
"They collectively chant praise to God, Allahu Akbar, 'God is great!'
"They beseech God for his blessings, especially the blessing of food—fasting, according to Muslim savants, brings home keen awareness of the life-sustaining blessing of food.
"As part of the Eid al Fitr supplications, Muslims frequently recite the verse articulating Jesus's prayer in the Quran, 'Allah! Lord! Send down to us a laden table from the heavens that it may be a feast for us, the first and the last of us, and a sign from you.'
"'Give us sustenance, for you are the best of sustainers' (Quran Ma'idah 5:114)."
Another phrase almost synonymous with Eid al-Fitr is "Eid Mubarak."
As already established, Eid means "festival" or "feast", while "Mubarak" means "blessed."
Muslims consequently use Eid Mubarak as a greeting to wish a blessed feast and a happy holiday to family, friends, and neighbors celebrating Eid al-Fitr.