How Queen's Christmas Speech Dodged Prince Harry, Meghan Markle Controversy
Queen Elizabeth II told how all many "want for Christmas is a simple hug" as she avoided last year's Prince Harry and Meghan Markle Queen's speech controversy.
Millions of Britons tuned in to watch the monarch, 94, praise key workers on her loneliest Christmas Day, in isolation at Windsor Castle.
Last year, Prince Harry and Meghan Markle reportedly felt left out after pictures of Prince William's family were positioned on her desk but not of them and Archie, according to biography Finding Freedom.
Elizabeth's carefully chosen words this year came as she sat next to the only royal she has been allowed to see indoors, her husband Prince Philip.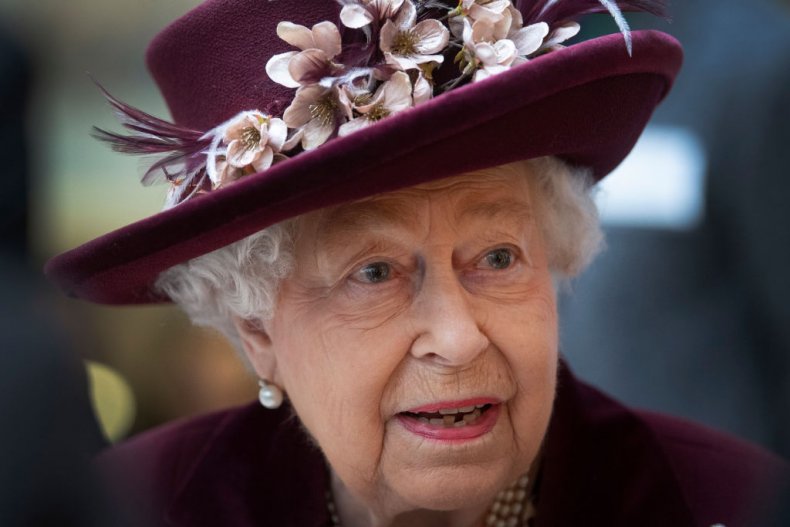 The queen told millions of Britons stranded in similar isolation across the country: "Of course, for many, this time of year will be tinged with sadness: some mourning the loss of those dear to them, and others missing friends and family members distanced for safety, when all they'd really want for Christmas is a simple hug or a squeeze of the hand.
"If you are among them, you are not alone, and let me assure you of my thoughts and prayers. The Bible tells how a star appeared in the sky, its light guiding the shepherds and wise men to the scene of Jesus's birth.
"Let the light of Christmas—the spirit of selflessness, love and above all hope—guide us in the times ahead. It is in that spirit that I wish you a very happy Christmas."
A year ago today, Meghan and Harry were in Canada for a quiet Christmas away from the royals as they planned a very different future.
Meghan's lawyers recently told the High Court, in London, she permitted someone to provide the authors of biography Finding Freedom with at least some help with the book.
In it, Omid Scobie and Carolyn Durand state: "Harry felt as though he and Meghan had long been sidelined by the institution and were not a fundamental part of its future. One didn't have to look further than the family photos displayed during the Queen's Speech on Christmas Day.
"In the Green Drawing Room at Buckingham Palace, where the Queen delivered her address, viewers glimpsed photos of the Cambridges and their children, Charles and Camilla, Prince Philip, and a black-and-white image of the sovereign's father, King George VI.
"Noticeably absent was a photo of Harry, Meghan and their new baby Archie.
"Palace sources insisted that the photos were chosen to represent the direct line of succession, but for Harry and Meghan, it was yet another sign that they needed consider their own path."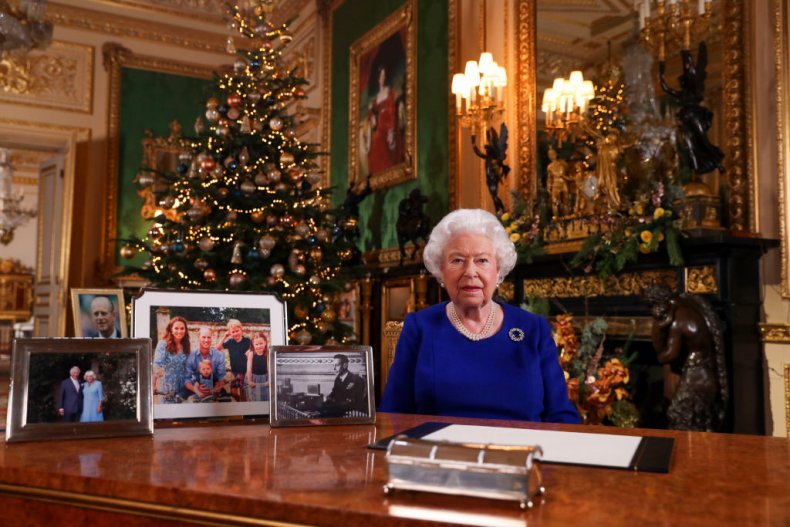 In January, they announced their plans to quit royal duties to begin a new life in North America. However, this year the queen swerved a potential new dispute by focussing only on the man closest to her.
Elizabeth and Philip are isolating at Windsor Castle surrounded by a small bubble of staff. She will not be able to see other royals under coronavirus regulations unless she steps outside into the brutal December cold, 4C in Windsor today.
Cases recently soared in the Royal Borough of Windsor and Maidenhead, more than doubling in a week.
As a result the area has been subjected to the strictest level of restrictions in England, "Tier 4."
Elizabeth said in her address: "Remarkably, a year that has necessarily kept people apart has, in many ways, brought us closer.
"Across the Commonwealth, my family and I have been inspired by stories of people volunteering in their communities, helping those in need.
"In the United Kingdom and around the world, people have risen magnificently to the challenges of the year, and I am so proud and moved by this quiet, indomitable spirit.
"To our young people in particular I say thank you for the part you have played."