How Race Perverts Our View of Gun Violence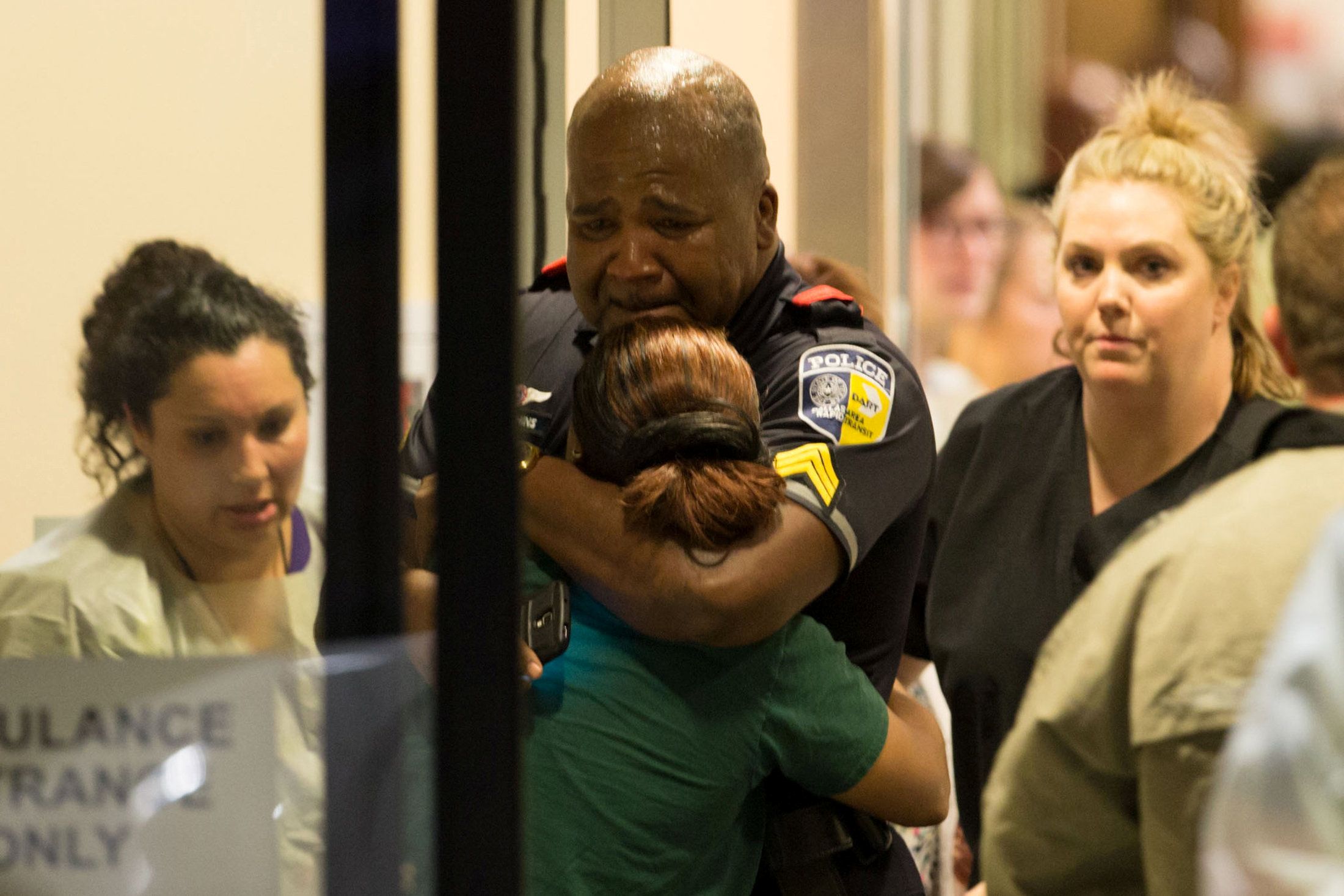 This article first appeared on the Center for American Progress site.
By any measure of civil rationality, the plague of gun violence in America is out of control. Almost daily and across the nation, the body count of people wounded or killed rises like the mercury in a thermometer under a summer sun.
Every weekend, for example, news reporters in Chicago and Washington, D.C., track shootings and deaths in what has become a morbidly routine tally.
These daily accounts read like a police blotter—all cool details and dry facts. The stories are devoid of the emotional wallop that surely fills the hearts of the family and friends who knew and loved the victims. There is little humanity shared in the description of the lives crippled or ended by a bullet.
A hidden psychology of race affects the nation's willingness to see the suffering of African-Americans and, as a consequence, impedes the nation's collective demands for change.
Specifically, in the case of guns, there is a perception that African-Americans are more violent and therefore an armed—white—citizenry is prudent to be fearful and justified in seeking protection. Rarely are such views boldly expressed, but they lurk in the shadows of the political debate over guns.
So it comes as little wonder that the vast majority of people are numb to these shocking headlines. They absorb such news with no more than a tsk-tsk at the violence with wrinkled brows—and then they go on with their lives.
It is in these empty spaces of concern that feckless politicians stand, refusing to respond to a mute majority of Americans supporting reasonable and rational gun control laws. Instead, some politicians respond to the campaign contributions from the National Rifle Association and others who are loud and proud in support of guns.
Meanwhile, nothing happens in the corridors of power to curb the carnage. Even in the wake of the outrageous shooting at the Pulse nightclub in Orlando, Florida—which left 49 people dead and about 53 more wounded—federal lawmakers did nothing to change laws that might have helped avoid such a tragedy from happening.
Indeed, President Barack Obama chastised congressional leaders for failing to act, arguing that "to actively do nothing is a decision as well."
But the facts underlying the perceptions of a racial divide in the gun debate are more complicated than simply decrying an implicit bias toward inaction in helping poor and black communities under siege. Indeed, gun violence is an epidemic, and it is killing Americans of all stripes.
While African-Americans are disproportionately affected, they are not, by a large measure, the only ones harmed by gun violence. Indeed, a 2014 study by BMJ Open, an online and open-source medical publication, found that the racial divide in gun-related deaths has narrowed over the two decades the authors studied.
The report's authors also noted that in 1993 African-Americans were three times more likely to die from gun violence than white Americans—a gap that continues to close. "The overall fall in FRF [firearm-related fatality rates] after 2000 corresponded to a related narrowing of the racial gap between African-Americans and Caucasians," the study said.
My friend Courtland Milloy—a columnist for The Washington Post—makes the point in a recent column that the missing ingredients in the guns debate are humanity and compassion. He decried the lack of outrage over the frequency of shootings of children in poor and black communities at the edge of Washington, D.C.'s powerful halls.
For example, he astutely noted that a celebrity chef opening a new restaurant in one of D.C.'s tonier neighborhoods gets more attention than a 7-year-old girl getting shot by a stray bullet as she walks home with her parents.
Milloy does not mince words, saying race is at the heart of the lack of concern over the deaths of innocent children in D.C.'s streets:
Imagine the furor if those shootings had occurred in Chevy Chase or Shepherd Park. It would have been similar to the response the heroin epidemic has received since it moved from the cities where the victims are black to the suburbs where so many of the new addicts are white. Drug addiction is now a problem in need of assistance, not a people in need of locking up.

So if the children who were shot had been white, you can bet that the District would be operating under a state of emergency and federal resources would be pouring in to ensure the security of the nation's capital…. Only a city stripped of its soul would be unable to feel it.
The pained human face—all too often poor and black—that goes unremarked upon makes it easy for those not intimately affected to imagine that this problem is not their own. Yet it is a national problem.
For all this talk of race and guns, the reality is that far too many Americans are dying from a single source of needless misery. This is not exclusively an issue for African-Americans but one for every American.
The scourge of gun violence knows no boundaries. For example, affluent and mostly white schoolchildren in Sandy Hook, Connecticut, died in 2012, and federal legislators still refused to act.
The sooner Americans of all persuasions let it be known that their neighbor, friend or family member is the person who can be harmed by a misplaced bullet, the sooner political leaders will find the humanity and the will to do the right thing.
Sam Fulwood III is a senior fellow at the Center for American Progress.