How Racism Is Fueling a Pharma Scandal Over a Billion-Dollar Patent
Updated | An unprecedented deal between a pharmaceutical company and a Native American tribe has sparked a backlash, including a new bill to prevent an unusual legal strategy. But that bill is now coming under fire as a racist reaction rather than a necessary step to help people get access to cheaper drugs.
Allergan, the company that produces Botox, also produces a prescription eye drop for chronic dry eyes called Restasis, which reduces inflammation. There are six patents on Restasis, all of which expire in 2024.
Generic drug companies have tried to sue Allergan, claiming its patents are invalid. If the patents don't hold up, then cheaper, generic versions could be on the market well before 2024.
In a unique legal maneuver, Allergan sold the patents to the Saint Regis Mohawk Tribe, a Native American tribe in upstate New York, in September. The tribal government received $13.75 million from Allergan to take on the patents, according to Allergan. The tribe's extraordinary place in federal law could shut the patent lawsuits down. If all goes according to Allergan's plan, the company will receive $15 million per year until the patents expire.
But a new bill, introduced last week, would close what the bill's sponsor, Senator Claire McCaskill of Missouri, has called a "brazen loophole" in patent law. "Congress never imagined tribes would allow themselves to be used by pharmaceutical companies to avoid challenges to patents, and this bill will shut the practice down before others follow suit," she said in a press release.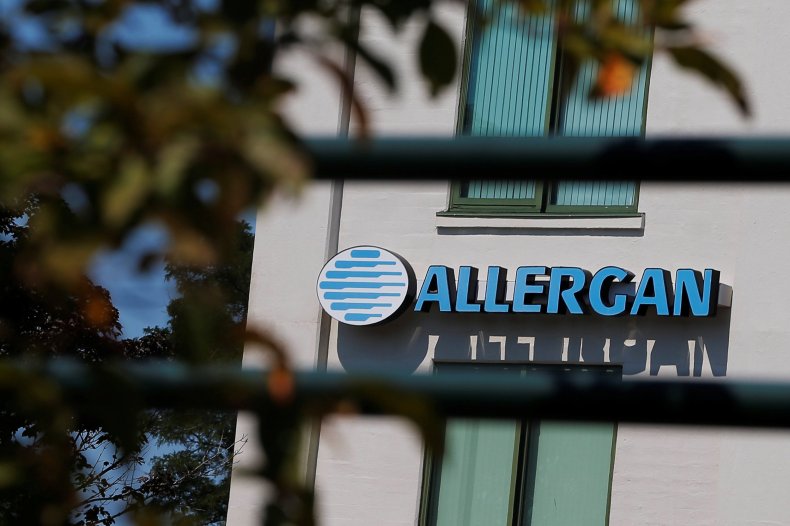 The loophole relies on something that U.S. states, their public university systems and Native American tribes all have in common: "sovereign immunity." Essentially, unless a state is violating the Constitution, you can't sue it without its permission; it's written in the Constitution as the 11th Amendment. Legal challenges against patents held by Maryland's and Florida's state universities have been dismissed based on this principle. Courts have also recognized that Native American tribes have sovereignty too.
McCaskill's legislation would eliminate this immunity for Native American tribes in patent disputes. State universities would maintain their sovereign immunity. The tribe has accused McCaskill of enforcing a "double standard." However, "we're not aware of any public universities partnering with drug companies to shield their patents from generic challengers," McCaskill spokesperson Sarah Feldman said.
The U.S. government and settlers in the Americas have made life hard for Native Americans, and it's not just a Columbus-era issue. Today, many Native American communities don't receive enough funding for educational and health services. According to a "frequently asked questions" document on the Saint Regis Mohawk Tribe's website, the proceeds from its deal with Allergan would fund government services, including housing, health care and education.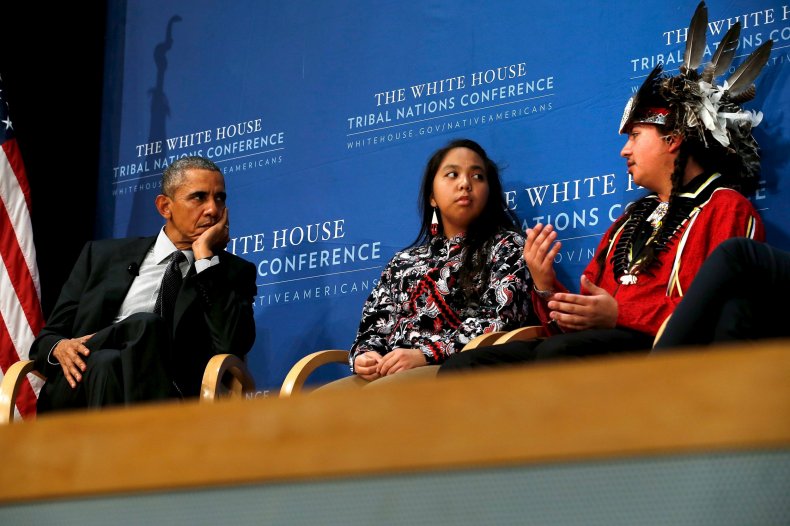 "It is cruelly ironic that Indian tribes, with the highest unmet health care needs in the entire country, are being attacked for exercising their sovereign obligation to fill gaps in health coverage caused by the federal government's abject failure to uphold its trust responsibility," the tribe's response to McCaskill's legislation said. Three Superfund sites, so designated by the Environmental Protection Agency, are also near the community.
There are 1.5 billion reasons for companies to attack the patents behind Restasis. That's how much Allergan made on the eye drops last year, according to the company's most recent annual report. A 30-day supply of the eye drops can cost about $169, depending on the pharmacy. (True drug prices are notoriously difficult to pin down. The prices especially vary for people with insurance, since they depend on negotiations between pharmaceutical companies and various middlemen.)
If the patents on Restasis are declared invalid, generic competitors could more easily make cheaper versions of the drug. There are two ways this could happen: a lawsuit in federal court or a case before the U.S. Patent Office called an "inter partes review" (IPR).
IPR is a recent invention; it's been around only since 2011. It was originally intended to fight "patent trolls"—people who make money by filing patents and then suing people who invent things that might infringe on them.
But pharmaceutical companies like Allergan hate IPR; it gives companies a second chance to challenge patents. "The Patent Office applies different standards that make it easier for challengers to invalidate patents," Allergan noted in its most recent annual report. "In addition, an IPR challenge can be mounted even after a patent has been held up in court."
Which is what happened with Restasis. Allergan started a lawsuit in 2015, suing a bunch of generic drug manufacturers for allegedly violating the patents associated with Restasis. Then companies that specialize in producing generic versions of brand-name drugs challenged the patents covering Restasis in December 2016 through IPR. There's also an ongoing case in federal court that doesn't involve IPR.
The ultimate outcome of all this activity is still murky. It's unclear if McCaskill's bill will pass. It's also not clear what the ultimate outcome of the legal cases over the Restasis patents will be. Though the case in federal court has already been argued, the judge set an October 13 deadline for briefs from the companies to determine if the tribe should join that lawsuit or if Allergan's decision to sell the patents to the tribe was "a sham."
This story has been updated to include a comment from Senator McCaskill's office.