How Real Is 'The Real L Word'?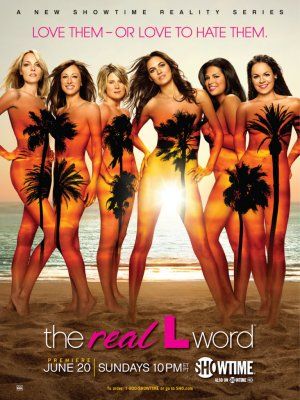 Within the first two minutes of The Real L Word, Showtime's new lesbian-themed reality series, we hear the phrases "breast in mouth," "sour cream on boobs," and "eating..." something we're not allowed to print. We go on to learn that "the hot bitches have arrived" (cue club-hopping scene) and that Los Angeles, where the show takes place, is full of a "more polished lesbian"—the kind who lives in Beverly Hills, shops at Gucci, and lets her woman do the cooking. We learn that "fetch" is a feminine-but-butch lesbian, that "pants and pumps" refers to whether you're butch or femme, and, of course, the old lesbian U-Haul joke: What does a lesbian bring to a first date? A U-Haul, of course—because she's moving in!
It's worth a laugh, but if you think the unenlightened will learn anything about "real" mainstream lesbianism from The Real L Word, which premieres on Sunday, think again. This may be the first group lesbian reality program to hit mainstream cable, but the show is anything but barrier-breaking. Inspired by the original L Word series (and produced by its creator, Ilene Chaiken), the series is a kind of Housewives meets Queer as Folk, purporting to show the "real" lives of "real" lesbians who, as the Showtime marketing spin puts it, are "every bit as glamorous, fashionable, fabulous"—and "cutthroat"—as their hetero housewife sisters.
The show follows six women at work and at play—and all the drama that comes along with it. There's Mikey, the show's token butch, responsible for casting L.A. Fashion Week. There are Nikki and Jill, the Beverly Hills couple caught up in planning an over-the-top commitment ceremony. There's Whitney, the show's serial playgirl, caught red-handed with (multiple) women; and there are Tracy, a 29-year-old production exec, and Rose, the fiery party girl, both struggling to navigate the everyday challenges of each of their relationships. It's dramatic, sexy, trashy, obnoxious—everything a good reality show should be, meaning "real" is actually fake and "lesbian" is synonymous with hot, horny, and willing to take your top off.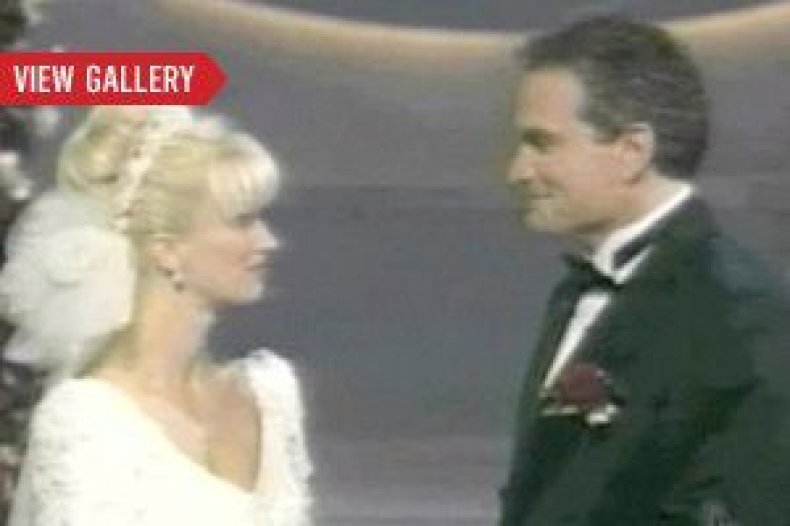 All of which would be totally unsurprising, if this were Jersey Shore. The problem is, The Real L Word isn't—and it's the only show on TV portraying real lesbians. So as lame as it is to say that every gay program has a "responsibility" to the "greater cause," it's lamer to pretend it doesn't. Because, well, people are watching: a recent GLAAD survey found that a third of Americans who said their feelings toward gays had become more favorable attributed that, in part, to characters they saw on TV.
So while Chaiken may not purport to introduce America to Lesbianism 101—as she once told The New York Times, "I won't take on the mantle of social responsibility"—between the tits and ass, the lights-out groans, and constant references to "f--king," she does more to glamorize that tired old Sapphic fantasy (girls making out? hot!) than to teach us anything about real-life lesbians. Even an on-air discussion of "sexual fluidity"—the idea that people can be attracted to others, regardless of gender—is completely negated, as references to "pants and pumps," Mikey's complaint of "starving to death" because her woman hasn't cooked her dinner, and the production's entire undertone, which is more or less an excuse to show hot chicks making out, couldn't be any more stereotypically gendered. It's entertainment, sure. But if The Real L Word wanted lesbians to be seen as real people, for real—maybe it should have stripped away the pseudo-"reality" and shown real life.
Jessica Bennett is a senior writer covering culture and society. Find her on Twitter.