From penicillin to vaccines to biologics, pharmaceutical innovation has blessed us with better ways to treat, prevent and even cure disease.
But some of the pharmaceutical industry's most recent "innovations" have nothing to do with health, other than their own financial health.
Drug companies are coming up with imaginative – and I would argue "unscrupulous" – ways to circumvent competition and the free market. All in an effort to keep their prices and profits high.
Allergan, for example, recently attempted to protect the patent on its blockbuster eye-dryness drug Restasis by transferring the patents to a Mohawk tribe, in order to avoid court challenges from generic drug makers by invoking its sovereign immunity. The tribe would, in turn, license the patent rights back to Allergan at a price of $15 million annually, plus a one-time $13.75 million upfront fee.
In an Allergan press release, the tribal plan was referred to as "sophisticated," "thoughtful" and "enterprising." I'd prefer "indecent," "immoral" and "anticompetitive."
Meanwhile, Johnson & Johnson's best-selling biologic Remicade has lost its patent protection. But to protect its market share, the company is allegedly paying insurers to exclude Pfizer's Inflectra – a less expensive alternative to Remicade – from formularies, according to a Pfizer lawsuit.
And AbbVie – the maker of Humira, the world's best-selling drug – has filed multiple lawsuits against potential competitors to keep generic-like biosimilar drugs off the market, despite the fact that biosimilars have been widely and successfully used in Europe for years.
In each case, the goal is the same: protect patents, maintain market monopolies and sustain exorbitantly high prices.
The Pharmaceutical Research and Manufacturing Association (PhRMA), along with individual pharmaceutical companies and biotech firms, have vigorously lobbied to stop all drug price legislation at a state or federal level. They are on track to spend over $220 million this year alone on these lobbying efforts.
All the while, healthcare costs continue to rise.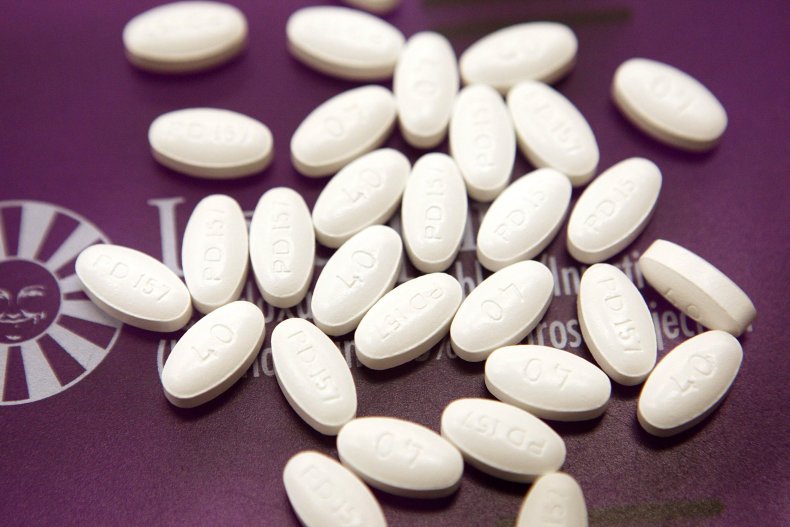 It's somewhat encouraging to hear Alex Azar – President Trump's nominee to head the Health and Human Services Department – tell the Senate health committee this week the drug prices are too high and lowering them will be a priority for the agency.
But we've heard this before.
Politicians on all sides have talked about the need for drug price reform. President Trump recently reiterated his famous campaign statement that drug companies are "getting away with murder."
Despite the rhetoric, not a single federal law related to drug prices has passed. In fact, the drug price executive order that the President floated earlier this year would have actually protected manufacturers from generic competition.
As for Azar's assurance, it's also worth pointing out that he spent the past 10 years as an executive at Eli Lilly and Company, which has come under fire its steep price increases on insulin.
It's time to move past the empty promises and generate tangible results.
While there are many potential solutions to the drug price problem, let's focus on just one simple approach that is proven to be effective – increase competition by:
Passing the CREATES Act
Competition in the marketplace is a critical part of managing drug prices. However, competition has been stymied by the holders of certain patent-protected drugs.
Martin Shkreli, the poster child for bad PhRMA behavior, famously raised the price of Daraprim, a lifesaving medicine used by AIDS patients by 5,000 percent.
Since Daraprim was a "sole-source" medication, meaning only one company was producing it, he had a virtual monopoly. It would have taken several years for a generic company to overcome the bureaucratic and operational hurdles necessary to get a product through the FDA and to market.
Shkreli added insult to injury by following Celgene's deceitful playbook and creating a "Limited Distribution Network" (LDN), where his company tightly controlled the distribution of the drug. They did this so generic companies could not legally obtain samples of the drug that are necessary to demonstrate bioequivalency, which is required by the FDA to obtain an Abbreviated New Drug Application (ANDA) to bring a generic to market.
The CREATES (Creating And Restoring Equal Access To Equivalent Samples) Act, introduced by Sen. Patrick Leahy with bipartisan co-sponsorship, requires manufacturers of brand-name drugs to provide the required samples of their products to generic manufacturers, allowing them to conduct studies demonstrating the equivalence of the generic version.
This would allow generic versions of these drugs to get to market faster after the patent protection ends, creating a competitive market.
When competition is unimpeded, we know that it works. Now that a generic alternative is available for Valeant's Nitropress – a crucial heart medication that saw a 310 percent price increase (from $215 per vial to $881) last year – costs have come down below $300 for both Nitropress and the generic.
2. Expediting the approval and use of biosimilar drugs
PhRMA is fighting the use of biosimilars using the same tools they used to fight generics in the 1980s – legal challenges and dissemination of clinical misinformation.
And just like generics, switching to biosimilar drugs is the one of the most effective ways to reduce overall drug costs. Generic drugs saved the U.S. health care system approximately $1.46 trillion over the past decade (2006-2015) with $227 billion in savings achieved in 2015 alone.
Consider what could happen if Humira – a $14 billion seller in the U.S. last year – had competition. Each day that it is on the market without competition means an extra $35 million in revenue for AbbVie. However, if a biosimilar generic were available at just a 25 percent discount, healthcare costs for this drug would decrease by $3.2 billion a year or $8.8 million per day.
The harsh reality is that the prices of branded drugs are rising by 10 percent annually, much faster than the current 1 percent rate of inflation. These unsustainable increases are driving up the cost of hospital stays, insurance premiums, out-of-pocket expenses and healthcare costs overall.
It doesn't have to be this way. Let's start by encouraging Congress to pass the CREATES Act and institute common sense, market-based policies to spur competition and decrease drug prices.
Scott Knoer is the Cleveland Clinic's Chief Pharmacy Officer.