How the Rich Could Help Solve the Migrant Crisis | Opinion
We are in the middle of the European migrant season, and once again Europe's politicians offer no plausible solution.
Warmer and calmer seas in the Mediterranean encourage more boats to cross what the Romans used to call 'Mare Nostrum' or 'Our Sea'—but their Italian descendants would much rather see their waters as a moat than a passageway. When the country's new government ordered that a boatload of migrants should be refused landing rights last week, neighbouring nations complained, hesitated, and then finally agreed to find a solution to control the flow of people seeking a better life.
Some aboard are political refugees, while others are persecuted for their religion or skin colour, but the majority simply want a better standard of living for themselves and their children.
This week the IOM, the UN Migration Agency, reported that 33,400 migrants and refugees entered Europe by sea this year. So far this month, over 1,190 arrivals were recorded in Italy, Greece and Spain; 50 per cent of which arrived in Spain. In the same period last year, there were a total of 73,078 arrivals across the region. The number is also significantly lower compared to the records taken on June 6th, 2017, seeing a 55 percent decrease. Part of the decline can be attributed to tighter controls on traffickers, higher costs for passengers, and an increasing unwillingness on the part of European countries to welcome them.
Angela Merkel's decision to open her country's borders on September 4, 2015 to 10,000 unknown migrants continues to resonate. She has been forced to concede tougher controls, not only to her opponents, but also to her allies. Horst Seehofer, Germany's interior minister, has outlined a 'migration master plan' that would give border police the right to turn back all asylum seekers without identity papers, or those that have already registered with another EU country. He is gaining support in both Rome and Vienna for more draconian measures.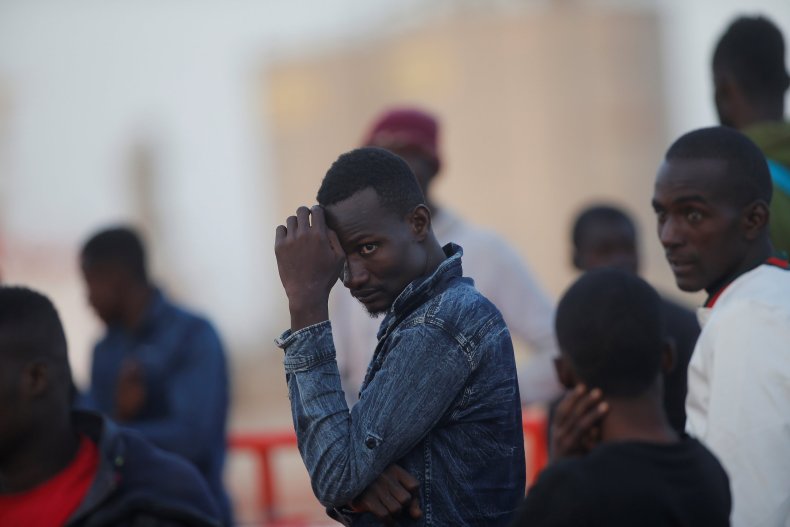 As someone of Armenian heritage who grew up in Bulgaria, I wholly sympathise with the plight of people seeking a better life. Part of my childhood was spent in Morocco. Every year, my father would drive across Europe, having first spent weeks collecting visas from the 13 countries we would travel through. As soon as the Berlin Wall came down, my family moved to Canada where I was schooled. I now live in Dubai, the melting pot of the Middle East from where I run a successful advisory service helping governments attract foreign direct investment through residency and citizenship programs.
Out of the many things that I have learnt travelling from one border to the next throughout my lifetime, is that there are easier ways to get into Europe than crammed in a boat or into the back of a lorry. It is evident; a coherent migrant strategy is urgently needed, but where it will come from, remains unclear.
It occurred to me that both rich and poor want the same thing—improved quality of life, security and a better future for their children. By helping one, we must be able to help the other.
Every year, thousands of wealthy people acquire either 'Golden Visas,' the right of residence in a European country, or even a citizenship. In Cyprus, for example, a property investment of over €2 million, an individual can apply for citizenship for themselves and their family, helping families relocate rather than facing restricted mobility simply because of the one thing they cannot change: their country of birth.
It is important to make the link between the wealthy immigrant and the refugee, as very often, they come from the same country. The only difference is the size of their bank balance. My firm has sought to try and redress this by encouraging our clients to pay a 'global citizen tax', under which 2 percent of second-passport applicants' investments would support refugee causes. We think that if the rich could help subsidise the cost of settling in new immigrants, some of the antagonism would be lost.
Just about every country in Europe needs immigration as the population ages, while some need foreign investment too. Cyprus has managed to turn a budget deficit into a surplus thanks to its citizenship programme, while Portugal, Greece and other countries have benefited hugely from their Golden Visa programmes. Countries such as Montenegro and even Moldova are lining up to join the party. The benefits to these countries are considerable.
People who can afford to invest a couple of hundred thousand euros or even a few millions do so to get a better life with their children. They bring skills, investment, and new ideas. Why not encourage them to help sponsor a fellow refugee?
Armand Arton is the founder and president of Arton Capital.
The views expressed in this article are the author's own.