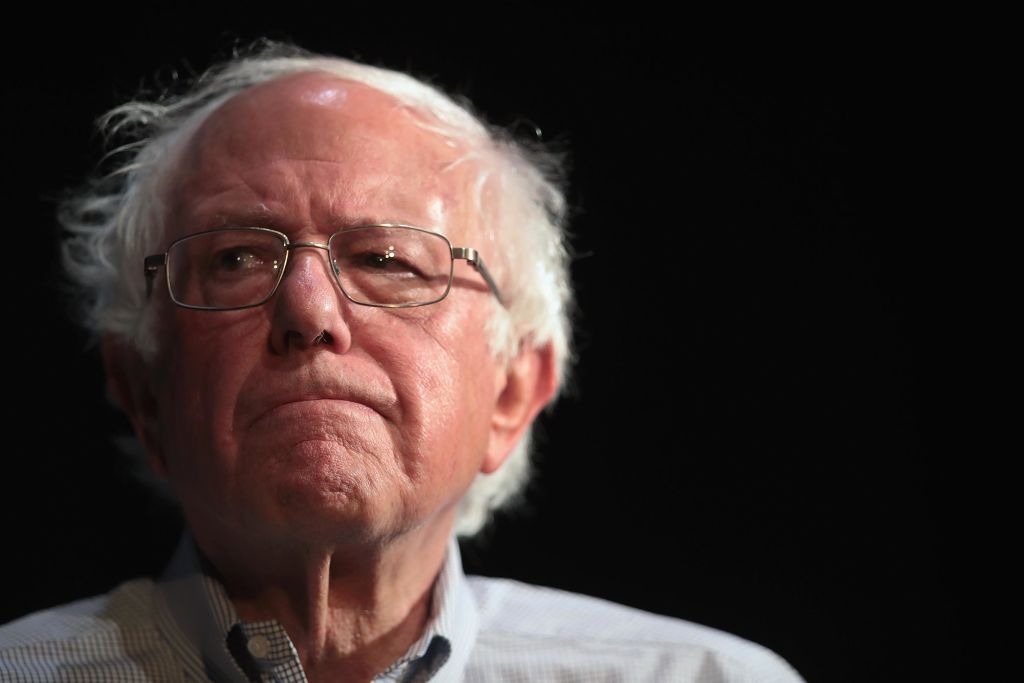 Vermont Senator and presidential hopeful Bernie Sanders has promised to release his tax returns by April 15.
The runner-up for the 2016 Democratic presidential nomination and the front-runner in the 2020 race is known for decrying the excesses of millionaires and billionaires, but he has recently become a millionaire himself.
"April 15 is coming," Sanders told The New York Times. "We wanted to release 10 years of tax returns. April 15, 2019, will be the 10th year, so I think you will see them."
Sanders has faced criticism on the campaign trail for failing to release his past tax returns in full. He has increasingly been compared to President Donald Trump, who has conspicuously broken with presidential convention by failing to release his own taxes.
"On the day in the very immediate future, certainly before April 15, we release ours, I hope that Donald Trump will do exactly the same. We are going to release 10 years of our tax returns, and we hope that on that day Donald Trump will do the same," Sanders said.
"Not being a billionaire, not having investments in Saudi Arabia, wherever he has investments, all over the world, mine will be a little bit more boring," Sanders added, referring to the president's finances.
Now a front-runner in the crowded and diverse field of Democratic hopefuls, Sanders has had to reconcile himself with his personal wealth. Unembarrassed by the money he has made, he told the Times, "I wrote a best-selling book." He added, "If you write a best-selling book, you can be a millionaire too."
In 2016, Sanders and his wife, Jane, an adviser to his campaign, released 2014 returns showing $205,617 in income. His 2017 Senate financial disclosure forms have revealed earnings of around $1.06 million in that year. Over $885,000 of that amount came from book royalties.
Early this month, the Democratic chair of the House Ways and Means Committee asked Trump to release his tax returns, using an arcane law. Trump has said he is unable to do so because he is being audited by the IRS.
Since the 1970s, every president has been audited by the IRS, but this should not prevent Trump from releasing his tax returns, according to CNN.