How the Roll-Out of Rihanna's 'Anti' Was Botched by Tidal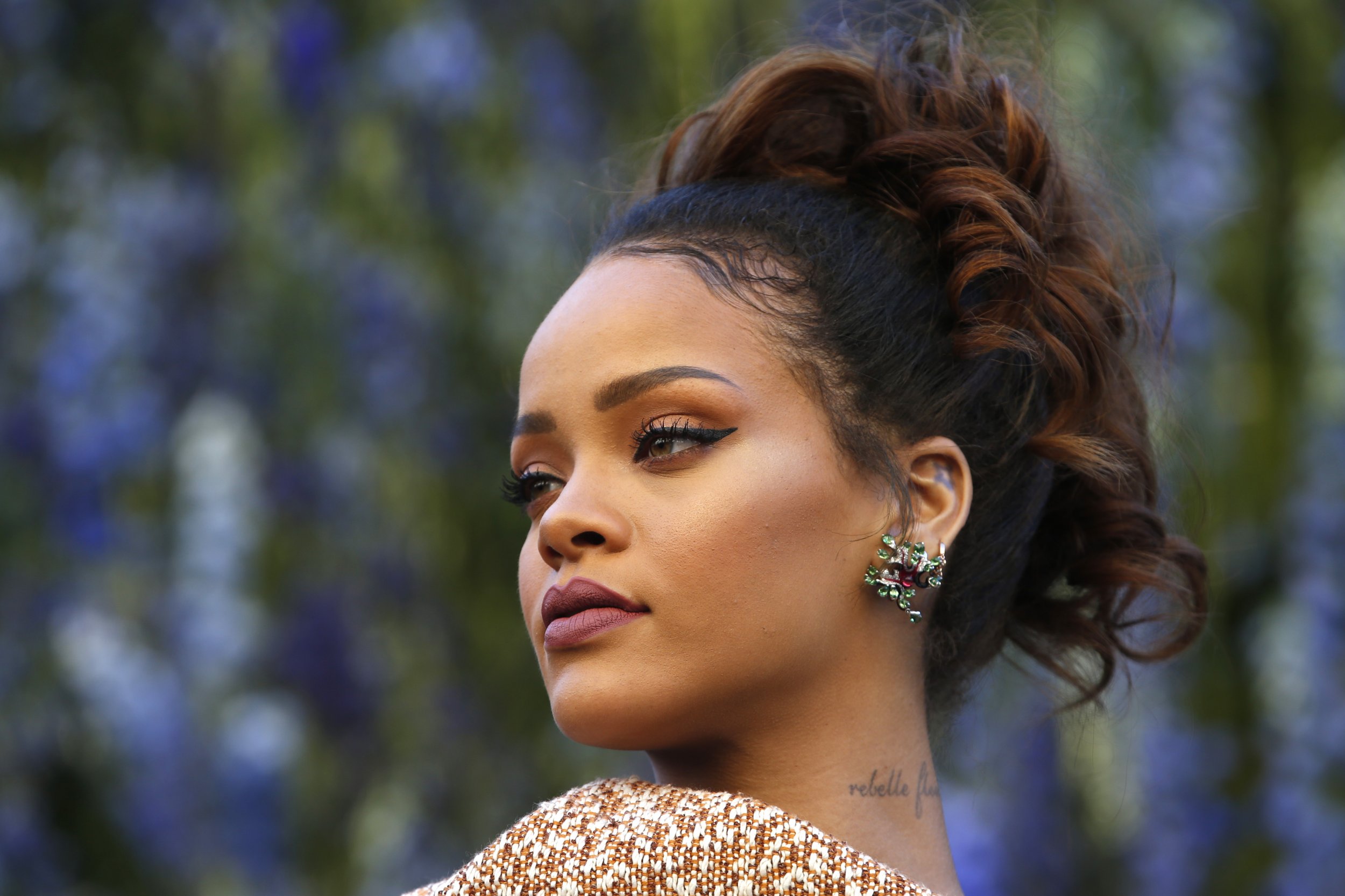 Updated | The first big surprise album release of 2016 wasn't much of a surprise at all.
Rihanna's Anti seemed imminent since late 2014, when the Barbadian pop star said her eighth album would be coming out "very soon." Rumors swirled with some cryptic Instagram hints in the spring, and then Rihanna unveiled the title and album art in a private gallery event this fall. In November, a mobile-only "ANTIdiaRy" site teased fans, "Be patient and keep your eyes open"—but nothing came.
This, apparently, is how big pop albums are rolled out these days: an endlessly delayed, social media-driven "surprise" release wherein the main surprise is whether you'll be expected to drop $9.99 for the album or to assent to a free trial on yet another streaming platform in order to hear it.
On Tuesday, Billboard reported that Anti would finally arrive this week. The report suggested that Anti might be released exclusively on Tidal, Jay Z's frequently maligned streaming service. That proved correct, though not in the way Rihanna's camp hoped. On Wednesday, after Rihanna successfully debuted the single "Work," Anti appeared on Tidal by mistake. Fans noticed the glitch, and Tidal removed it after 20 minutes—but not before some users managed to rip and share mp3s of the long-anticipated album.
Internet leaks have long plagued the music industry. What has changed drastically is how labels and artists respond. When an early version of Radiohead's Hail to the Thief leaked online in 2003, label EMI sent cease-and-desist letters to sites sharing the tracks and declined to bump up the release.
Release dates now are nothing if not fluid, though, and industry powers have begun responding to high-level leaks by giving the people what they want, more or less. Madonna's Rebel Heart experienced a similarly frantic roll-out last year. The pop star pushed up the release date after it was leaked by a hacker, even before the album was mastered.
So Rihanna put Anti right back on Tidal in time for a Thursday release. It was also made available for free download:
The confused release has been disorienting for the record industry. The RIAA (Recording Industry Association of America) has rushed to declare the album platinum after it was streamed more than 13 million times the night of its release.
The circumstances seem to have worked out fine for Rihanna. Anti was downloaded a million times in 14 hours, and Tidal is finally getting some users after an anemic launch. The album has garnered fairly rave reviews for its adventurousness and disinterest in hit-making. Just never mind that it hasn't gotten quite as much attention online as Kanye West's tweets about buttplay.
Correction: An earlier version of this post incorrectly stated that Billboard is not counting Anti's sales on Tidal for charting purposes. Billboard is only discounting albums redeemed for free via Samsung or on Tidal during the promotion period.