How the Royals Responded to Ukraine, From Harry and Meghan to Will and Kate
The Russian invasion of Ukraine last week has sent shockwaves around the world, initiating statements of support from communities everywhere. Some of the most publicly visible messages have been sent on behalf of governments or heads of state. There has, however, been a mixed response to some of these royal statements of solidarity from Prince Harry and Meghan Markle to Prince William and Kate Middleton.
Harry and Meghan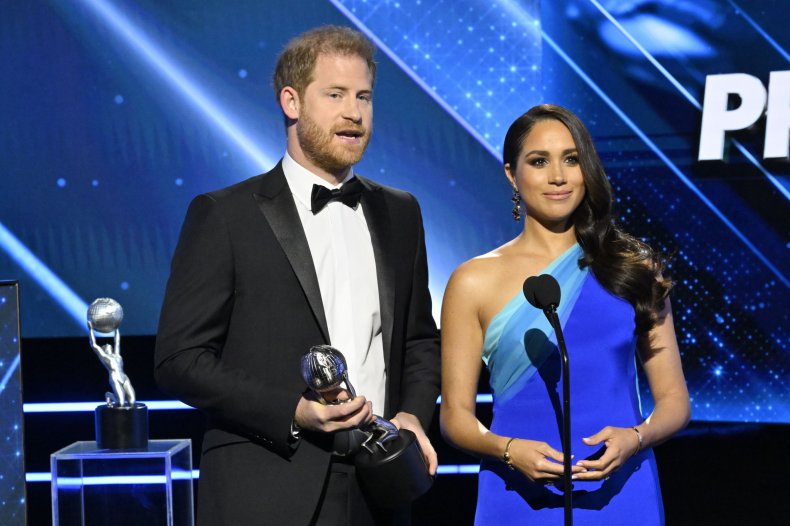 The first message of British royal support to Ukraine following the Russian invasion was made by Meghan and Harry on February 24. Released through their charity Archewell the statement read:
"Prince Harry and Meghan, The Duke and Duchess of Sussex and all of us at Archewell stand with the people of Ukraine against this breach of international and humanitarian law and encourage the global community and its leaders to do the same."
This caused a wave of backlash against the couple online with criticism from broadcaster Piers Morgan and Daily Mail columnist Richard Eden among the loudest voices of discontent. The online criticism launched claims of "virtue signaling" and "attention seeking" against the royal couple.
Since their initial statement, Meghan and Harry have doubled down on their stance on Ukraine. On February 26, the couple used an acceptance speech at the NAACP Image Awards to offer support saying:
"Before we begin, we would like to acknowledge the people of Ukraine who urgently need our continued support as a global community."
William and Kate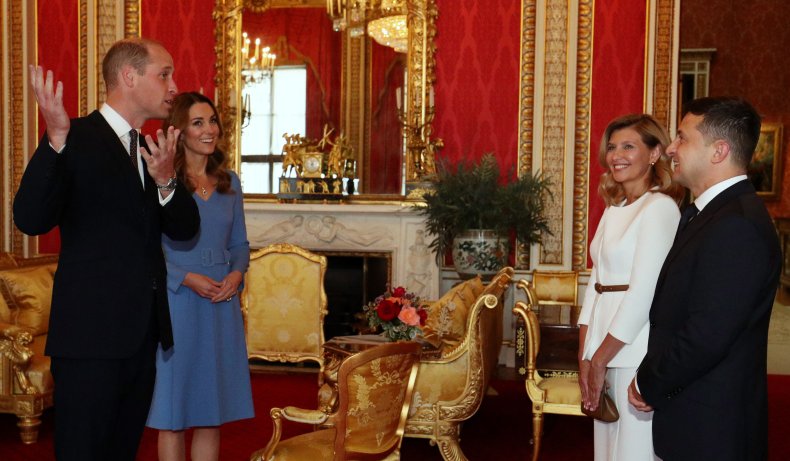 William and Kate's statement on the situation in Ukraine came two days after that of Harry and Meghan's in the form of a tweet. Released on February 26 through the Kensington Royal official Twitter account, the message read:
"In October 2020 we had the privilege to meet President Zelensky and the First Lady to learn of their hope and optimism for Ukraine's future. Today we stand with the President and all of Ukraine's people as they bravely fight for that future W & C"
The tweet was intended as a personal message to the people of Ukraine and also to the president and his wife, who William and Kate received in an audience at Buckingham Palace in 2020. The couples met during Zelensky's three-day visit to Britain to secure humanitarian aid for his country. William and Kate received the Zelensky's on behalf of Queen Elizabeth II who, due to the coronavirus pandemic, was undertaking duties from Windsor Castle.
William and Kate's message was formally recognized by President Zelensky, whose heroic leadership of Ukraine while under invasion has been celebrated worldwide, in a tweet released from his official account on March 1, 2022. It read:
"Olena and I are grateful to the Duke and Duchess of Cambridge @RoyalFamily that at this crucial time, when Ukraine is courageously opposing Russia's invasion, they stand by our country and support our brave citizens. Good will triumph."
William and Kate's message did not receive the harsh criticism that met Meghan and Harry's.
Prince Charles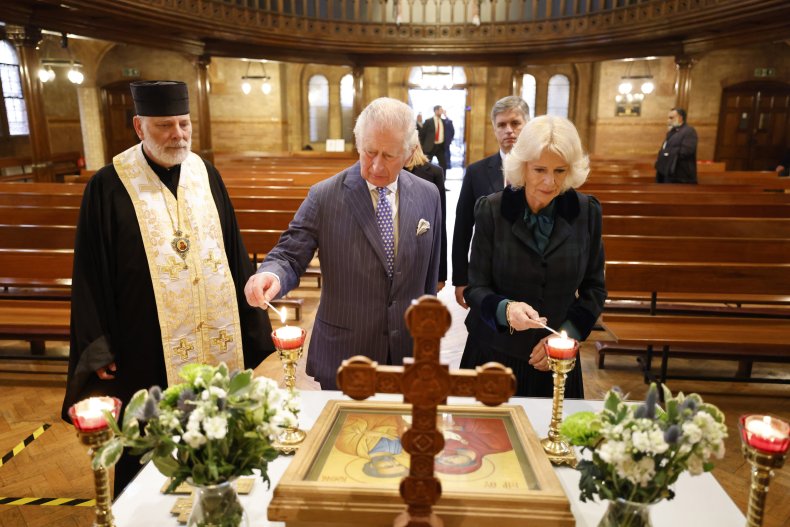 Prince Charles is the latest member of the royal family to publicly respond to the hostile situation in Ukraine. Speaking in tribute to murdered politician Sir David Amess on March 1 on a royal visit to the town of Southend-on-Sea, Charles said that the murder was an "attack on democracy" and that "we are seeing those same values under attack today in Ukraine in the most unconscionable way."
Two days later Charles and his wife Camilla visited the Ukrainian Catholic Cathedral in London, where he spoke with the Ukrainian ambassador and his wife.
In an unexpected speech at the cathedral, Charles condemned what he called the "truly terrible aggression" by Russia against Ukraine. He then went on to say that he and Camilla had been impressed by "the extraordinary bravery, generosity and fortitude of the Ukrainian community."
Queen Elizabeth II has made no official comment on the situation in Ukraine and is not expected to do so unless advised to by her government.