Russia Has Just Claimed Mount Everest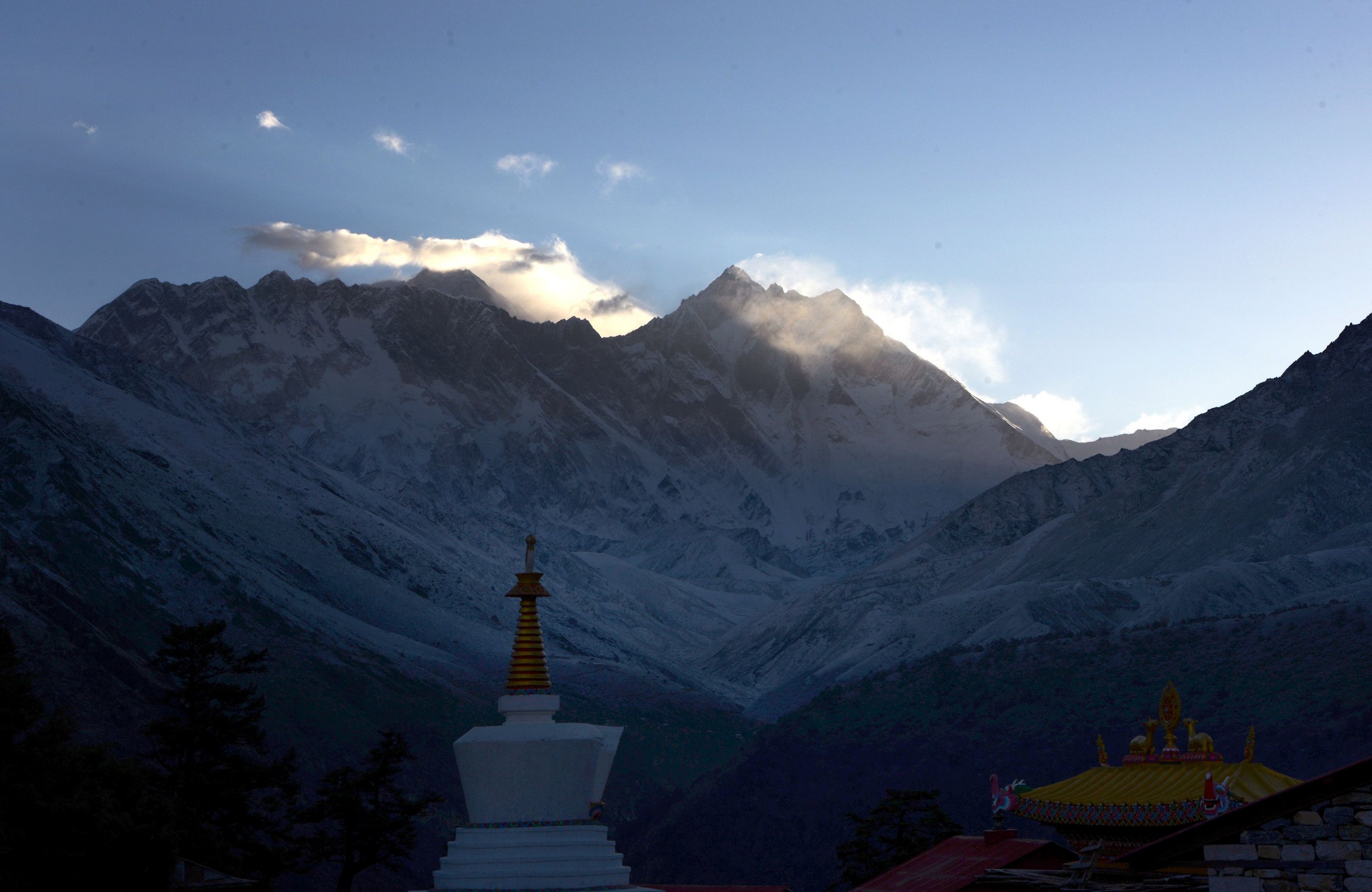 Updated | From the Pacific Ocean to the Arctic, Russia has made a number of controversial and contested territorial claims.
But on Monday, Moscow's diplomatic branch shocked the internet, albeit briefly, with a fresh claim over the world's highest peak: Mount Everest.
The Russian Embassy in Britain posted one of its regular good-morning greetings on Twitter. As usual, it was accompanied by a picture—except this time, it wasn't of a location in Russia.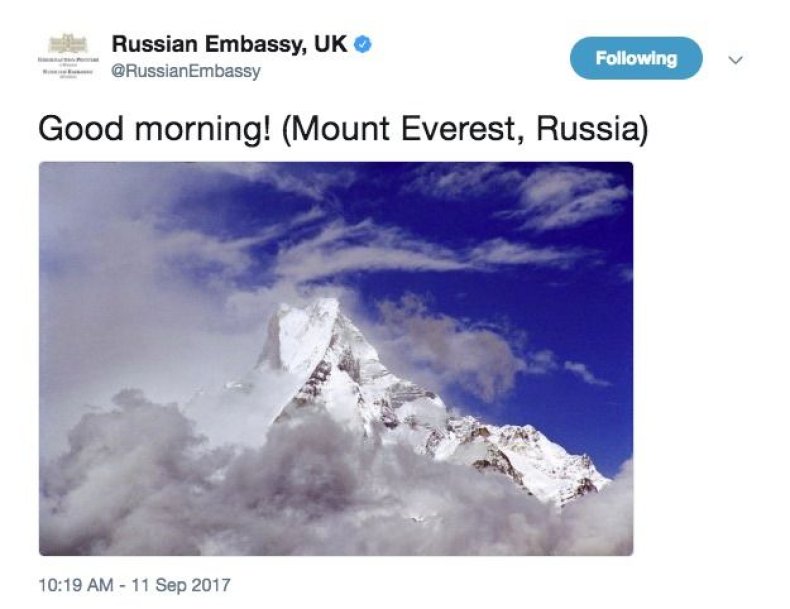 The embassy has attracted the ire of social media users before, and as in previous cases, dozens of responses flooded in. Many were quick to insist that China and Nepal may take issue with Moscow's odd claim, while others accused the embassy of seeking to grab attention with the post.
One commenter likened the post to Russia's claim over Crimea, which Moscow seized from Ukraine in 2014. Another said perhaps the administrator confused Everest for the tallest peak in Russia: Mount Elbrus, in the Caucasus Mountains.
The embassy claimed the post was the result of a glitch and dismissed suspicion of any malicious intent toward the foreign landmark of Everest.
"It's just a technical mistake," the press desk of the embassy tells Newsweek in a statement shortly after the post was deleted from its Twitter feed. "Of course Everest is not in Russia," the embassy added, noting that the content had somehow fallen into its social content from an article about Russia's latest expedition to Everest.
After deleting the post, the embassy reissued its Twitter morning greeting with a much more recognizably Russian image: Saint Basil's Cathedral in Moscow.
Twitter has seen a handful of verbal clashes between Russia's verified government accounts and Ukraine's, as the two countries quarrel over sanctions.
When Russia posted footage of medieval re-enactors as a show of its strength against new U.S. sanctions, Ukraine was quick to reply: "If you'd respected international law, you would've avoided sanctions & would've been sending missions to Mars now, not running with sticks."
Correction: This article has been amended to reflect that Mount Everest is on the border of China and Nepal.