Why Clinton Lost: What Russia Did to Control the American Mind and Put Trump in the White House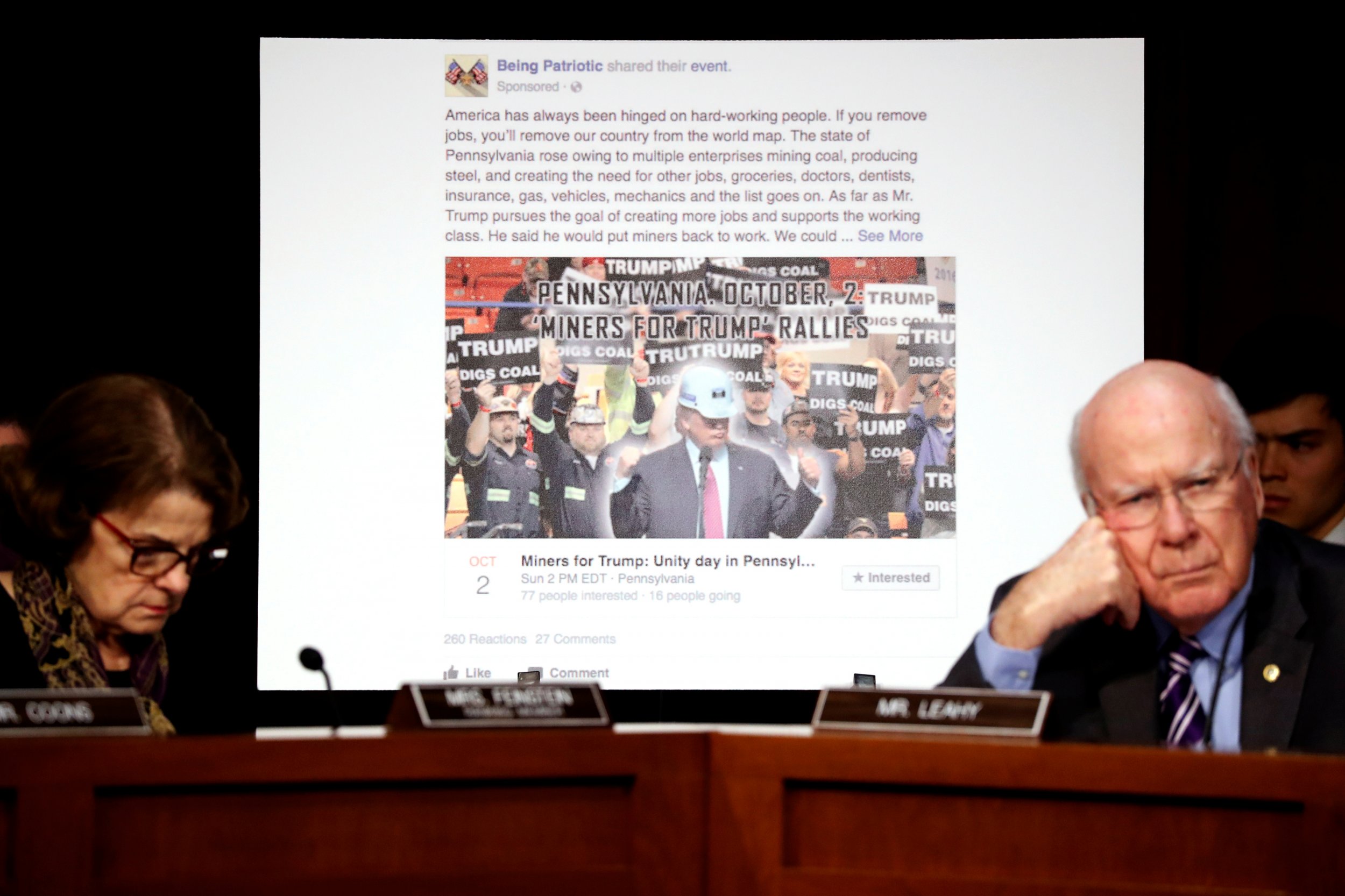 Fake news tweets and social media posts that flooded the internet leading up to the 2016 presidential election came from a Russian troll factory that works around the clock like any IT facility—except lies were pumping out to control the American mind and put Donald Trump in the White House.
The Internet Research Agency, which works on behalf of Russia inside a guarded, concrete building in St. Petersburg, has day and night shifts and hundreds of former journalists and bloggers creating thousands of posts with false and controversial information to reach certain quotas.
It was "a merry-go-round of lies," Vitaly Bespalov, 26, who worked at the agency, told NBC News. "When you get on the carousel, you do not know who is behind you and neither you are aware of who is in front of you—but all of you are running around within the same circle."
Early this month, Twitter testified before Congress and provided the Senate Intelligence Committee with more than 2,700 accounts tied to the agency, while Facebook identified more than 80,000 pieces of content linked to the agency. Meanwhile, Google found about $4,700 worth of search-and-display ads with dubious Russian ties.
The U.S. intelligence community has said that a close ally of Russian President Vladimir Putin with ties to the country's intelligence is likely financing the agency.
Bespalov, who was tasked primarily with discrediting Ukraine, said he believes the agency is linked to the Kremlin.
In his role, Bespalov said he was told to create fake social media accounts and that those of girls got more views.
"We would put name, surname, city ... any photo of an attractive girl that I would have managed to find on the internet and then links ... all sorts of links," he said. "Then the girls would get blocked eventually and you would start afresh."
Some of the agency's fake accounts pushing pro-Russia sentiment became pro-Trump as early as December 2015, according to the U.S. intelligence community. Trump went on to beat Democrat Hillary Clinton in the general election.
Trolls were grouped by tasks—such as blogging, commenting on posts and publishing content on social media—and separated accordingly across the floors, and had no contact with each other. Employees in the department targeting the U.S. earned between $1,300 and $2,000 per month, more than entry-level trolls who received about $1,000 per month plus bonuses.
"These troll farms can produce such a volume of content with hashtags and topics that it distorts what is normal organic conversation," Clint Watts, a senior fellow at the Foreign Policy Research Institute, told NBC News.
Twitter users in swing states in the U.S. received more fake news than real stories in the days leading up to the 2016 presidential election, and the misinformation helped Trump win become president, according to an Oxford University study.