How Russia's Military Leadership Was Decapitated Thanks to U.S. Intel
Senior U.S. officials have said that American intelligence about Russian military units has allowed Ukrainians to target and kill many of the Russian generals who have died in the Ukraine war.
Ukrainian officials have said they have killed 12 Russian generals on the front lines, a much higher number than many military experts expected.
The U.S. intelligence includes anticipated Russian military movements and targeting data, The New York Times reported Wednesday, citing senior U.S. officials. It is part of a concerted effort by the administration of U.S. President Joe Biden to provide Ukraine with real-time military intelligence for the fight against the Russians, including Moscow's attempt to take the eastern Donbas region, the war's current front line.
Washington has also provided location and other details to help Ukraine's army track the Russian army's mobile headquarters. The headquarters has shifted location many times as Russia has tried to regroup in the east after failing in its mission to capture the Ukrainian capital, Kyiv. U.S. officials would not tell the Times how that information was acquired for fear of revealing their methods of collecting it and endangering their sources. The report said that classified and commercial satellites have been among the sources.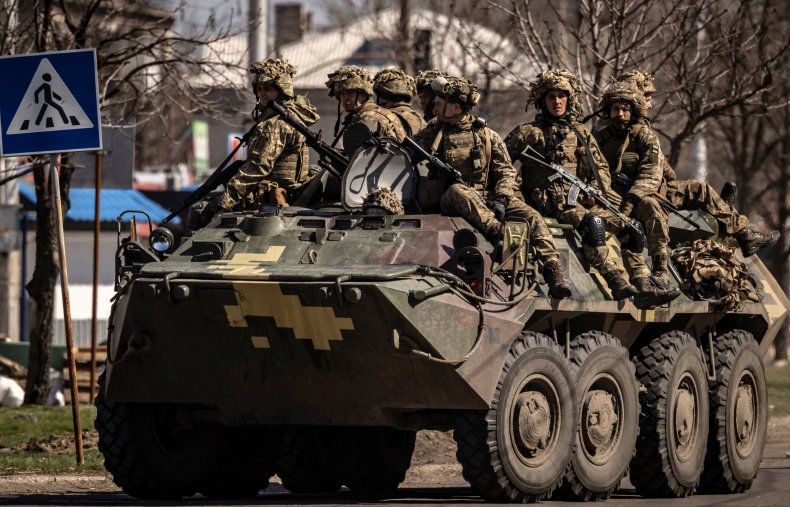 Ukraine has combined American tip-offs with its own intelligence to conduct artillery strikes and other attacks that have killed Russian generals, the newspaper reported.
The U.S. officials did not give an exact number of how many Russian generals had been killed as a result of American intelligence, but said attacks on generals were aided by such intelligence.
However, a strike on General Valery Gerasimov that was reported on May 1 was not aided by American intelligence, according to multiple U.S. officials. Gerasimov, Russia's highest-ranking casualty to date, was reportedly flown out of Izyum near Kharkiv after being injured by shrapnel.
Washington also shared intelligence with Kyiv before the war started, about Russia's intention to invade its neighbor.
Asked by the Times about the intelligence being passed on to the Ukrainians, Pentagon spokesperson John F. Kirby declined to reveal details, but said the U.S. provided "Ukraine with information and intelligence that they can use to defend themselves."
Newsweek has contacted the foreign ministries of Russia and Ukraine for comment.
As well as providing intelligence, the U.S. has been one of Ukraine's closest allies during the war, supplying the eastern European country with huge supplies of weapons and billions of dollars' worth of military aid.
On April 28, Biden sent a request to Congress for a new $33 billion aid package for Ukraine and proposed legislation that would allow the U.S. to seize the assets of Russian oligarchs and crack down on sanctions evasion.
The Kremlin has often claimed that Russia is in a proxy war with the U.S.-led West, including NATO.
On Wednesday night, Russia moved to bombard Ukrainian supply lines, including railway stations that are bringing in reinforcements from Western allies.
The European Union, meanwhile, is mulling toughening sanctions on Moscow, including introducing bans on Russian oil exports.