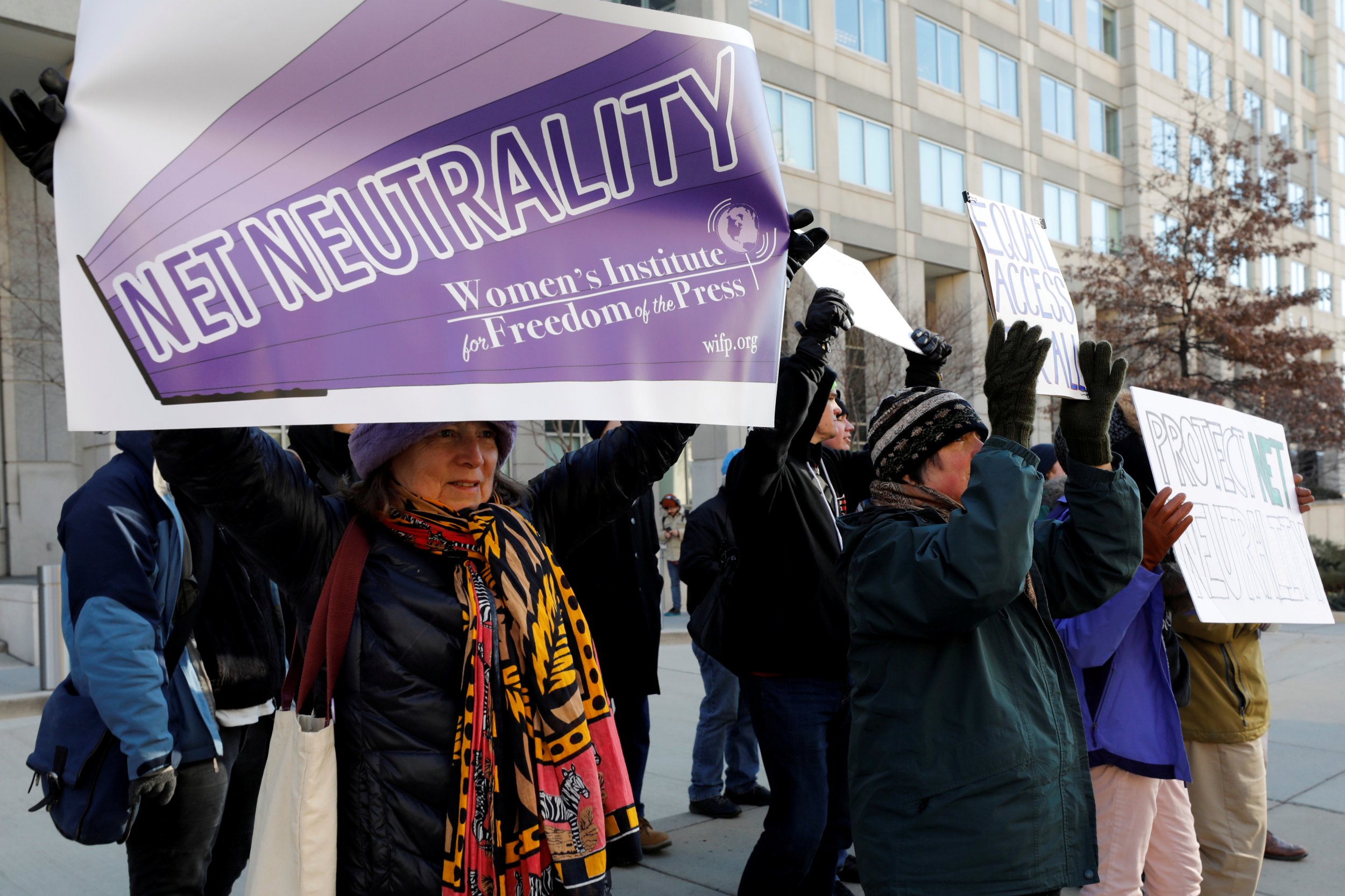 A Hawaii lawmaker has an idea for how to save net neutrality: using community-owned high-speed internet by and for the people.
Related: FCC Published Fake Comments by Dead Actor Patty Duke, Sean Astin's Mother, Supporting End of Net Neutrality
Last week the Federal Communications Commission voted to repeal net neutrality rules that required internet service providers to treat all online content equally. The following day, Kaniela Ing, a Democratic member of the Hawaii State House of Representatives, announced he was drafting a bill in the state legislature to defy the ruling.
The bill would declare that the internet should be equal and open to all, urge Congress to reverse the FCC's decision and create a task force to look into best practices and feasibility to launch a community-owned broadband in Hawaii, Ing stated in a web page seeking co-signers.
Ing stated that the FCC's ruling last Thursday to terminate net neutrality is "a threat to free speech in our modern world" and that the public cannot wait on action from a Republican-controlled Congress that will likely put billionaire donors over the other citizens' interests.
"States like Hawaii must act now to save the equal-and-open internet," Ing said in a statement. "One option is to reject corporate internet services providers all together, and control our internet ourselves."
Ing, who is running for Congress, added that the municipality of Chattanooga has demonstrated that community-owned broadband draws tech companies and providers of high-speed, reliable and affordable internet.
The proposed task force would explore whether governments should support public networks directly and supply grants to make them a reality.
"Locally owned internet is the only way to protect net neutrality for decades to come," Ing told Motherboard.
Big internet service providers will benefit from the net neutrality repeal, but even companies that could stand to gain registered their disapproval of the FCC's decision. Netflix tweeted that net neutrality protections ushered in "an unprecedented era of innovation, creativity & civic engagement," and that "this is the beginning of a longer legal battle."
Though the new rules will go into effect in the coming weeks, broadband companies are "likely to proceed cautiously pending final resolution of these legal challenges," John Beahn, a regulatory lawyer at Skadden, Arps, which does not have clients with interests in net neutrality, told The New York Times. "They recognize the ultimate fate of the regulations is still far from certain at this point."
In his statement, Ing acknowledged that the net neutrality repeal could mean slower Netflix and a pricier Facebook, but that his effort was driven by more than that.
"When monopolistic corporations control the internet," Ing stated, "They control our ability to organize resistance."