How to Save Your Periscopes Before the App Shuts Down in March 2021
In March 2021, Periscope, the standalone app owned by Twitter will be removed from the App Store. On Tuesday, the video broadcast app shared an open letter to their users on Medium about its termination."The Periscope app is in an unsustainable maintenance-mode state, and has been for a while," the company explained on Medium. "Over the past couple of years, we've seen declining usage and know that the cost to support the app will only continue to go up over time."
Twitter would have made the announcement sooner this year, but because of *gestures vaguely* all this, it reprioritized its announcements and updates.
Luckily, Periscope users will able to save the videos they've created over the years before the app goes the way of Vine next year. The Periscope FAQ page also noted that you can request your data. Newsweek reached out for further details regarding how to save past broadcasts, and Twitter said there are three steps to take in order to download your broadcasts.
First, go to pscp.tv/account/your-data.
From there, select "Send Data Request." Twitter noted that it may take up to 24 hours for your data to be ready.
Finally, once your data is ready, expand the "Your Broadcasts" section and click "Download" for a JSON file of all your broadcast files.
Closer to Periscope's final days, a better process will be launched, Twitter noted.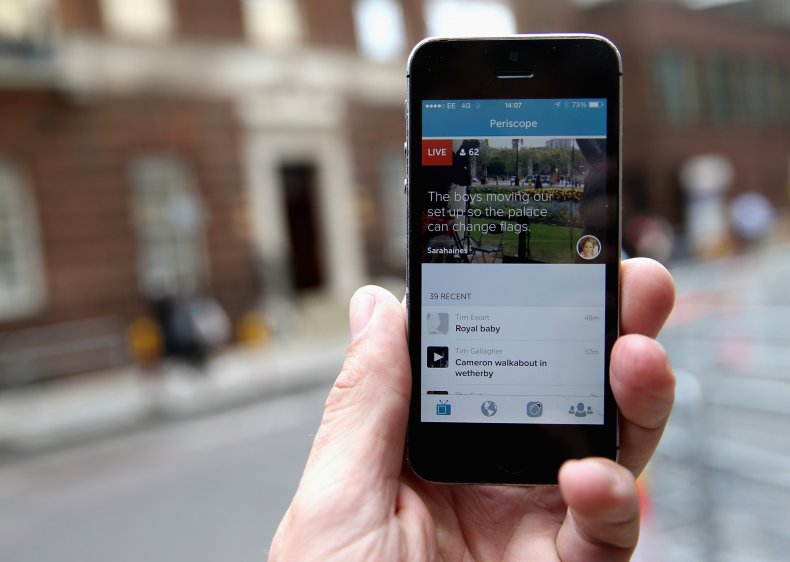 Periscope's website will continue to exist beyond March 2021, but only as a "read-only archive of public broadcasts." In the app's latest update, which is dropping today, Periscope is blocking new accounts in anticipation of its termination in March.
Additionally, Super Broadcasters, users on Periscope who meet meet certain qualifications and get monetary tips via Super Heart purchases, will have until the end of April 2021 to cash in the tips they've acquired.
Twitter acquired Periscope in March 2015, and launched it later that month. Despite its momentary popularity, it eventually became more costly to maintain Periscope. "The truth is that the Periscope app is in an unsustainable maintenance-mode state, and has been for a while," Medium noted. Other live broadcast platforms like YouTube and Twitch became more popular than Periscope overtime.
"Most of the core capabilities of Periscope" had been moved into Twitter Live in December 2016, the Verge reported, and considered the feature "powered by Periscope." Since, Twitter Live has been a popular resource. Broadcasts such as sports events and news conferences have become available on Twitter Live.
"Although it's time to say goodbye, the legacy of Periscope will live on far beyond the boundaries of the app itself," Twitter said in the blog post. "The capabilities and ethos of the Periscope team and infrastructure already permeate Twitter, and we're confident that live video still has the potential of seeing an even wider audience within the Twitter product."
In the meantime, don't forget to save your Periscope archives.