How to Score the Best Amazon Prime Day 2021 Lightning Deals
Lightning Deals are Amazon's limited-time offers found under Today's Deals. They disappear after either a certain amount of time has elapsed or they sell out of inventory (whichever comes first). On any given day, there can be at least 30 pages of deals to sort through and often many more; but on Prime Day, the number of available pages jumps significantly. In fact, just in the lead-up to Prime Day, 167 pages of deals are available to sift through, with roughly 60 deals per page.
Before your mind starts crunching those numbers and spinning off into the stratosphere, know that it may be possible to at least partially tame this shopping event beast. Newsweek consulted with Julie Ramhold, Consumer Analyst with DealNews.com, to offer advice on scoring these best-of-the-best deals.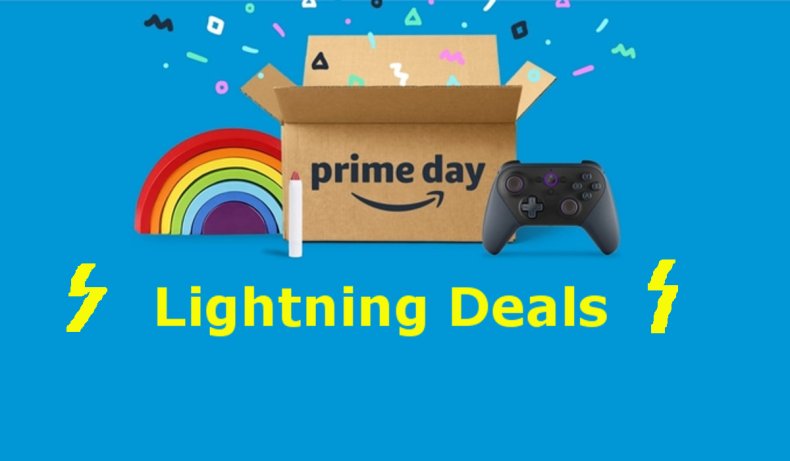 Download the App
If you haven't already installed the Amazon Shopping app on your phone or tablet, doing so ahead of time will help you hunt for bargains on Prime Day. Ensuring your notification settings are in order will make navigating the multitude of offers on Prime Day much easier. Also, Amazon sometimes offers special discounts or perks through the app, so it's worth your time to download and become familiar with it before the big day.
Make a Wishlist
One way to prevent feeling overwhelmed—and minimize your impulse purchasing—is to make a wishlist of all the items you're thinking of buying that day. That way, it's easier to check and see what the discounts look like if there are any. Not all items will be discounted, but depending on what you're shopping for, there's a good chance you can find some serious savings.
Start Watching Deals
This is tedious but so worth your time. Start going through the Lightning Deals before Prime Day, especially the upcoming ones. Then, for any you're interested in, tap the "Watch this deal" button. Then before it goes live, you'll receive a notification on your phone. In other words, you can ditch that FOMO feeling and also won't have to be chained to your computer, refreshing the pages all day.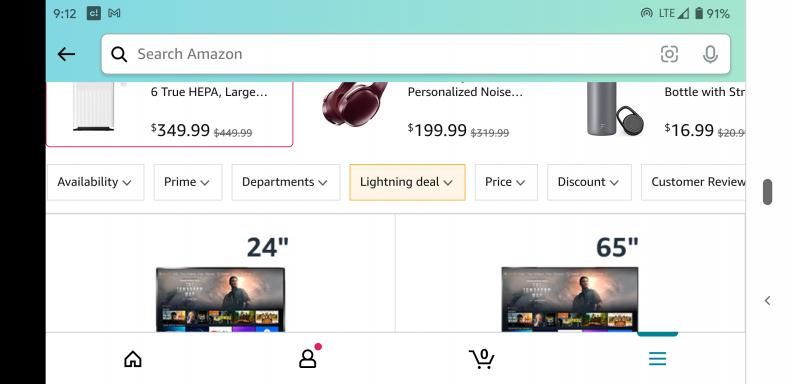 When in Doubt, Add to Cart
Lightning Deals not only run for a limited time but also have a short window where you can purchase them. Once you add one to your cart, you have about 15 minutes to check out before the cart expires and sends the item back to the pool. If it's something that's in huge demand, it's worth checking out immediately, so you don't risk losing it. If you're not totally sure you want the item, adding it to your cart gives you a brief respite to think over the purchase. It's better than the alternative: other shoppers deciding for you by buying out the last products in stock before you can.
Join the Waitlist
Some of these Lightning Deals will sell out in the blink of an eye. You have to be quick. And even if you have great luck overall, you still might miss out on a deal. However, when all the available stock is added to shoppers' carts, there's still a chance you could be able to purchase the item. If there's an option to join the waitlist, go for it—especially if it's a product you've had your eye on. Obviously, it's not a guarantee, but you've got nothing to lose by clicking the button. And at least there's a chance another shopper might drop it or their cart could expire, perhaps giving you another opportunity to snag the desired item.
Find these deals at Amazon.
Newsweek may earn a commission from links on this page, but we only recommend products we back. We participate in various affiliate marketing programs, which means we may get paid commissions on editorially chosen products purchased through our links to retailer sites.