Selena's Hometown in Texas Defined Her Career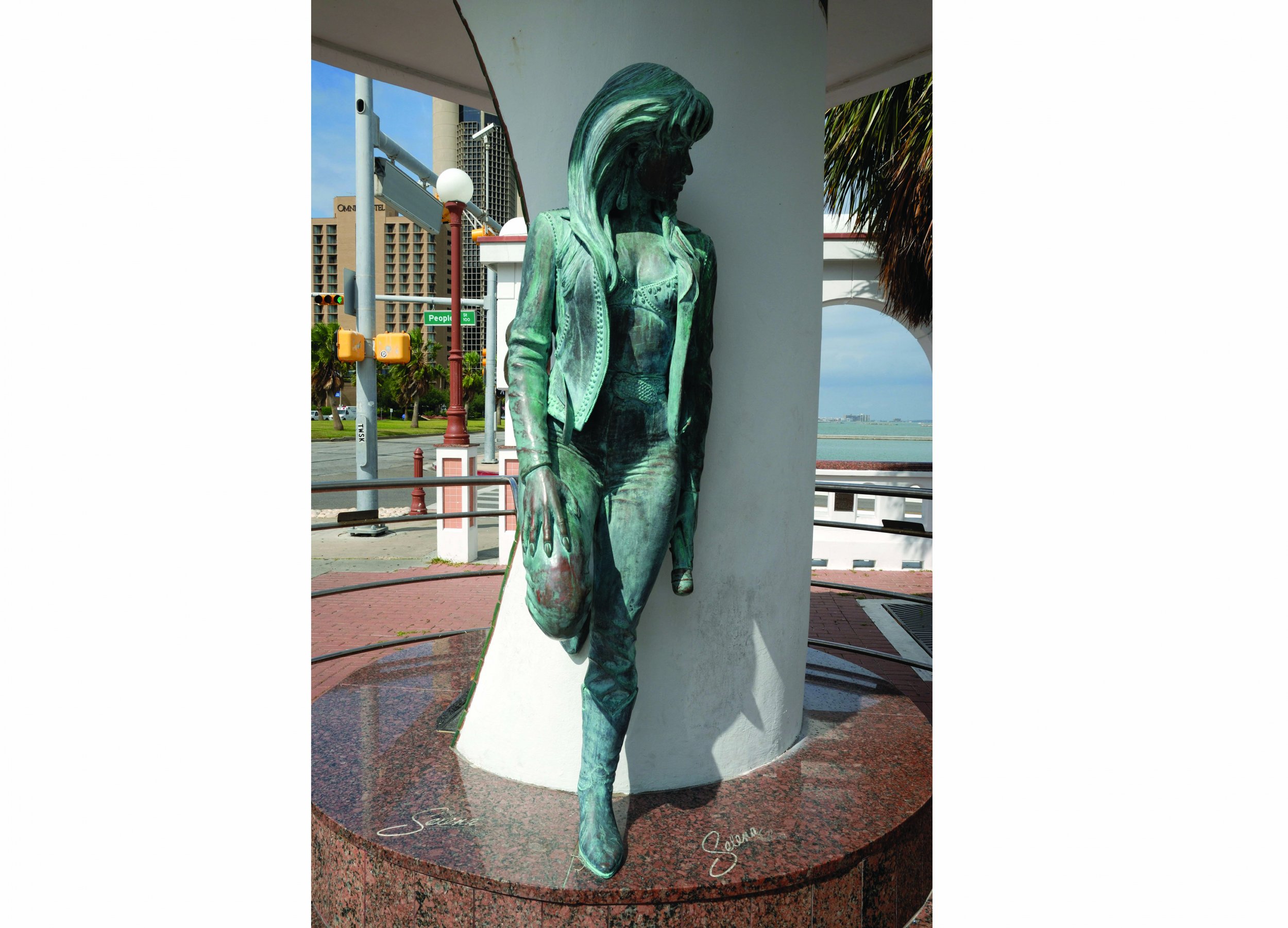 This article, along with others celebrating the life and legacy of the iconic Tejano star Selena Quintanilla-Pérez, is featured in Newsweek's Special Edition: Selena.
In his book, To Selena With Love, the late singer's husband, Chris Pérez, opens by describing a trip the couple took to their new property in Corpus Christi, Texas, about a month before Selena Quintanilla-Pérez's murder. "It was a beautiful piece of land, with a creek that bordered one side and a hill that seemed to be the perfect place for us to build a house for the family we were planning," he writes. "We loved driving out there at sunset and imagining our future together."
It's a telling anecdote because it makes clear just how much the singer, at the peak of her fame and only 23 years old—when most young people are anxious to get away—was attached to the South Texas way of life she had been born into. The land itself, described so carefully by Pérez, was as important to Selena's life and career as anything else—and she knew it. The Tejano traditions, both musical and cultural, that defined her childhood would also have defined the future that was taken from her at such a tragically young age.
Instead of being the place where she raised her own family according to the values of her Tejano upbringing, the slice of South Texas that Selena called home is now the most dedicated place on earth to the late singer. Home to the Selena Museum, as well as Q Productions, owned by Selena's father, Abraham Quintanilla, the town is a veritable Selena pilgrimage site.
This article, by Senior Editor Tim Baker, was excerpted from Newsweek's Special Edition: Selena. For more on Selena's life, from its beginning to the legacy she left, pick up a copy today.