How to Send Mail to 'Making a Murderer' Subjects Steven Avery and Brendan Dassey in Prison
Steven Avery and Brendan Dassey are behind bars for the murder of Teresa Halbach, a crime both men claim they didn't commit. They've asked for support from fans and believers.
The pair's story was featured in parts one and two of Making a Murderer, a Netflix true-crime series that examines the case and explores the question of whether the pair are really murderers. Many viewers are convinced of the duo's innocence. While a public dialogue on the events and possible new evidence is always active on social media, some fans have stepped up to show direct support by sending the inmates mail.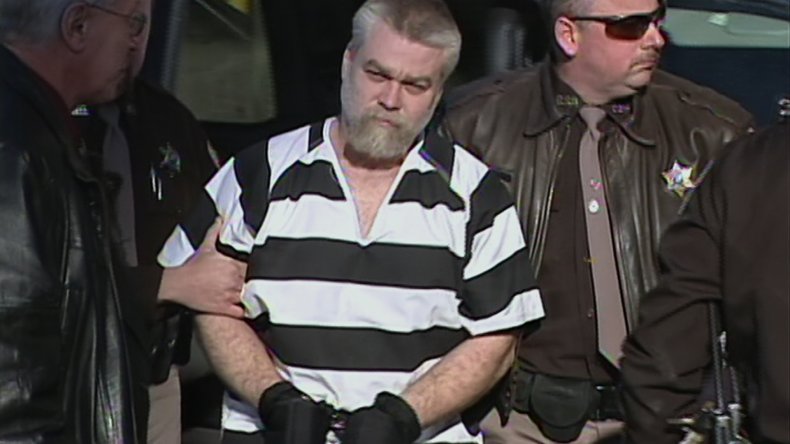 Avery's direct mailing address has been public since 2016. Avery's niece, Carla Chase, posted the address on her Twitter account @averydassey, which she uses to advocate for her imprisoned family members.
Fans and supporters of Avery can send him mail at the Waupun Correctional Institution, where he's been serving a life sentence without parole since 2012. Before Waupun, Avery was at another prison in Boscobel, Wisconsin.
In the tweet sharing Avery's mailing address, Chase noted that penpals should not send money with their letters. As in many states, Wisconsin's Department of Corrections contracts with a private company, Access Corrections, to handle inmate accounts, and all funds must be sent through their Access Corrections Secure Deposit system or deposited at a CashPayToday location.
The contact information Chase shared for Brendan Dassey has since changed. Dassey was moved to a more lenient prison facility in Oshkosh, Wisconsin, in April. His new mailing address, according to the Oshkosh Correctional Facility, is:
Brendan Dassey, #516985
​Oshkosh Correctional Institution
P.O. Box 3310
Oshkosh, WI 54903-3310
Senders should also exclude money from Dassey's mail.
Wisconsin inmates can also receive electronic message through a program called CorrLinks, according to the Wisconsin Department of Corrections. Each message costs $0.05.
Inmates can also receive packages, provided they meet specific criteria. All contents must be bought from approved vendors, and a receipt must be included. Catalogs can be found on the Wisconsin Department of Corrections website.
As of August, Avery's lawyer, Kathleen Zellner, was working on an appeal that could grant Avery a new trial. Wisconsin's criminal justice system has done Avery wrong in the past: If he were to be exonerated for Halbach's murder, it would be the second time Avery was released after a wrongful conviction.
Dassey will be eligible for parole in 2048. His lawyers appealed his conviction unsuccessfully at the state level, and in 2018 the United States Supreme Court declined to hear the case.
Netflix has not announced any plans to add a third part to the Making a Murderer saga.