How the 'Sexy Beasts' Disguises Were Made for the New Netflix Dating Show
Netflix is launching a dating show filled with sexy beasts—literally.
Each episode ofSexy Beasts features four single people whose faces are hidden behind layers of movie-quality make-up and prosthetics. The idea is for three contestants to convince the picker that they are a love match based on their personalities alone.
There are 24 costumes on display in the first season, which is out now on Netflix. Newsweek spoke to the man behind the designs, Kristyan Mallett, a make-up effects specialist for film and TV.
Mallett and his company KM Effects have worked on hundreds of projects including the Harry Potter movies, the Mission: Impossible franchise and Black Mirror. He also worked on the original series of Sexy Beasts, which was produced for the BBC in 2014.
For the Netflix reboot, the streamer commissioned Mallett to create 24 designs for the first season and 24 for the second, which is coming later this year. Because each episode of the show is filmed across three days, he and his team needed to create three masks for every contestant, one for each day of filming.
"There's 48 characters but it was actually 144 sets of prosthetics," Mallet said. "Now these prosthetics would include a full back of head, face, cheek. The idea was, we had to completely hide their face and, with prosthetics, less is more normally for us.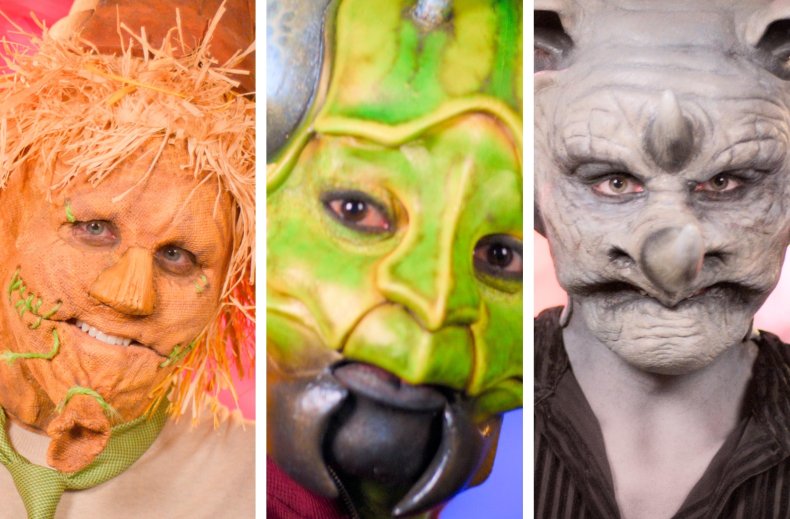 "We figured we'd do everything with foam latex because you can stretch it more. It doesn't look as great as silicone, which we usually use, on camera but it works for this because it's light entertainment.
"A lot were covered in fur or feathers. It was all very fun and essentially a bit silly," Mallett said.
He and his team are used to creating gory, scary and often intimidating prosthetics and effects for movies, but Netflix wanted the dating show characters to be more sexy than beastly.
"When we got approval we were told, 'We like this, we like this. Can we lose those characters? They're a bit too scary. Can we get something a bit more lighthearted?'" Mallett said.
"Everything we did had to be fun, colorful, friendly, not too sinister and a bit silly. Some things you know it would look ridiculous, but that's kind of part of the gag."
The contestants aren't sent on generic dinner dates. As seen in the trailer, some of the outings include theme park rides, axe-throwing, horse and cart trips, and clay pigeon shooting. All these physical activities provided another challenge for KM Effects.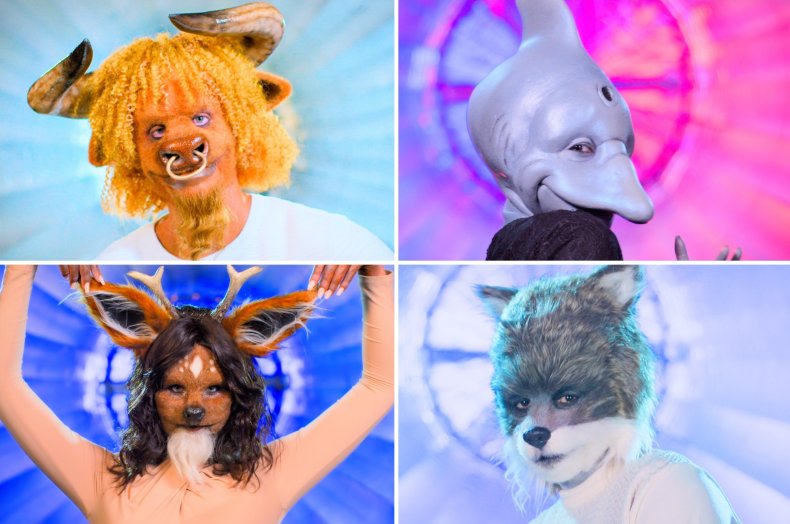 "There were rollercoasters, speed boats, saunas, all these things, but the prosthetics all stick on pretty well," he said.
Every contestant's body is different so Mallett had to be wary of their reactions. "You don't know how their body would react. If they sweat heavily the prosthetics fall off.
"They [the producers] wanted minimal touch ups. They didn't want our make-up team going in, because it would have interrupted the chemistry of whatever else was on camera. You kind of don't want to go in because of the COVID situation too.
"When you find out they're going on a rollercoaster there's alarm bells, extra glue and everything goes on that day. We didn't find out the date until a reveal moment of where they're going," he added.
The theme park date proved tricky for a number of unexpected reasons, Mallett explained. "With the rollercoaster we were asked, could they get their head through the safety belt because some characters have large heads.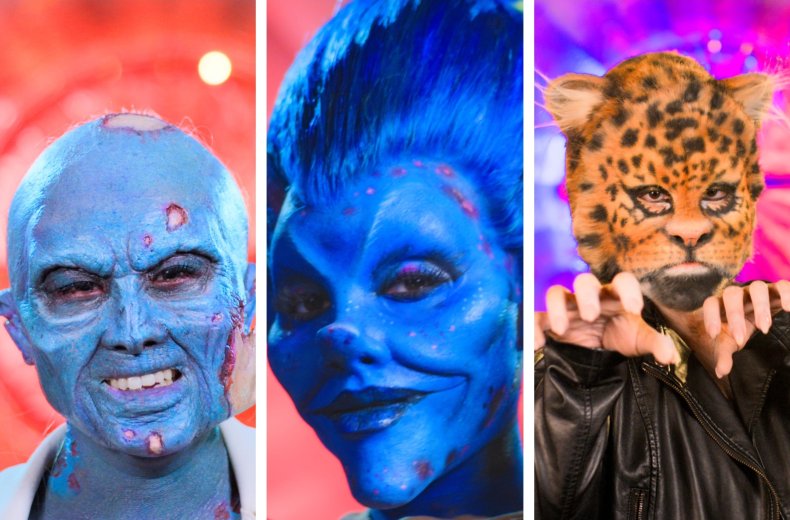 "I had to do a risk assessment with the theme park saying if anything happens then the mask won't stop them breathing. They can perform CPR if anyone had a heart attack—things you wouldn't normally have to think about with prosthetics."
You can see for yourself how the prosthetics fare on a date—and who finds love—in the first season of Sexy Beasts on Netflix. Six episodes are available to watch now, with six more expected to drop later this year.