How Silicon Valley Is Fighting Back Against Trump's Immigration Ban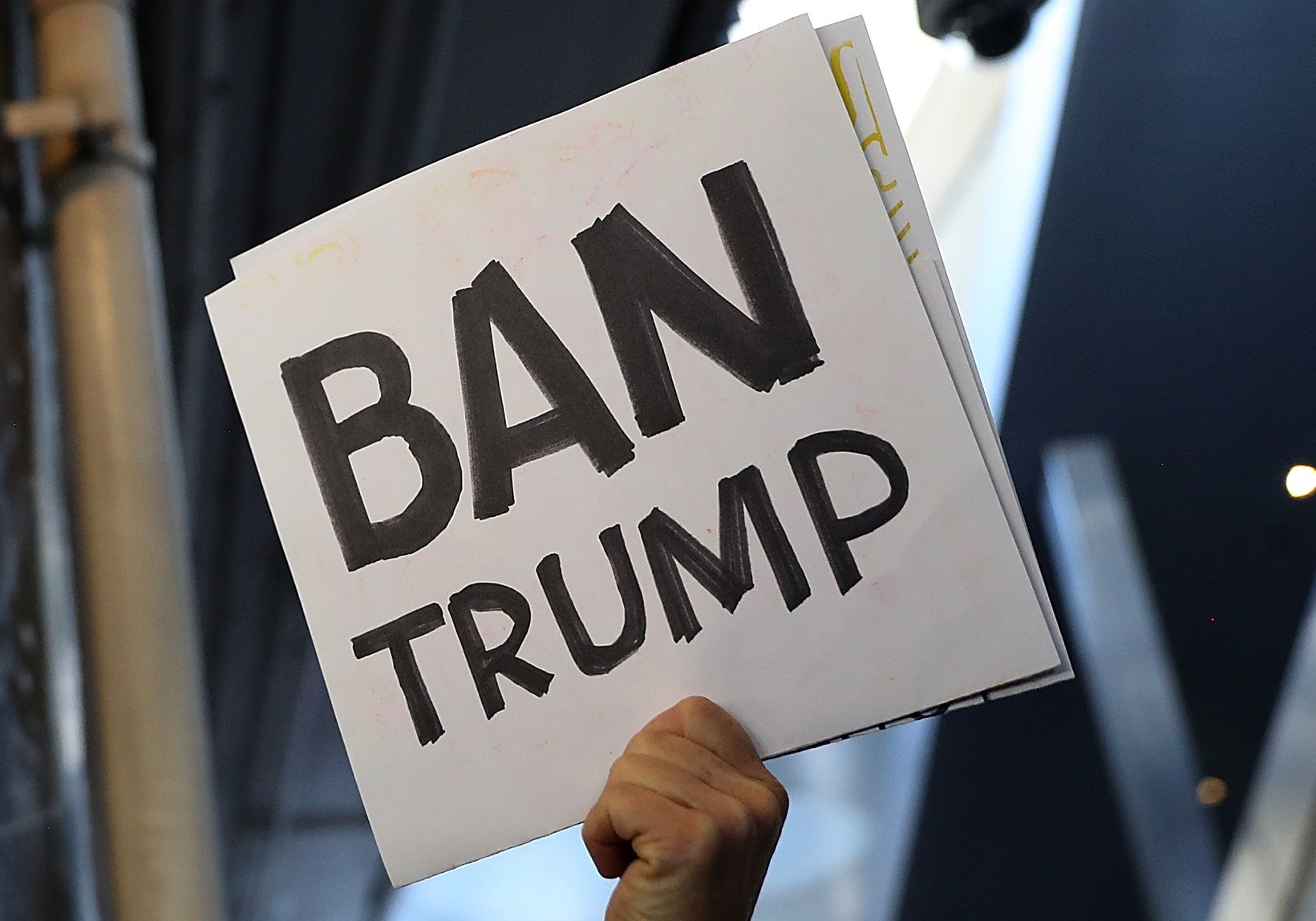 Donald Trump's executive order on immigration has drawn verbal backlash from celebrities, charities and world leaders, but it is Silicon Valley that has so far produced a response with some actual substance.
Trump has previously praised U.S. technology workers as the "greatest computer minds anywhere in the world," while social media technologies developed in Silicon Valley partly helped Trump win an election without the backing of large swathes of the country and the political establishment.
Tech executives who criticized Trump during his campaign, such as Apple's Tim Cook and Tesla's Elon Musk, had even expressed hope that common ground could be found with Trump.
This uneasy alliance was broken on Friday, January 27, when Trump announced an immediate block on all refugees while also denying U.S. entry to citizens of seven predominantly-Muslim countries.
It is the latest of Trump's serially controversial executive orders and it will likely to stoke support for a so-called CalExit, whereby campaigners are calling for California to become its own nation. The Golden State has the biggest share of undocumented immigrants in the U.S. and welcomed more Syrian refugees last year than any other state, meaning a significant proportion of workers at Silicon Valley firms are affected by Trump's immigration order.
It is therefore unsurprising that leading Silicon Valley figures were quick to denounce the recently elected president. Here's how they reacted.
Google
Search engine behemoth Google was the first major firm to respond to the news, with CEO Sundar Pichai revealing in an internal memo shared with media that a minimum of 187 Google staff were directly affected by it.
In an official statement, Google said the order would "create barriers to bringing great talent to the U.S.," adding, "We'll continue to make our views on these issues known to leaders in Washington and elsewhere."
The company recalled around 100 of its staff from overseas in order to protect them from the ban, but it was the actions of Google co-founder Sergey Brin that were perhaps the most dissenting. Brin joined protesters at San Francisco airport, telling Forbes' reporter Ryan Mac: "I'm here because I'm a refugee."
Late Sunday, Google also announced the creation of a $4 million crisis fund for the immigration cause, its largest campaign ever.
Uber and Lyft
The slow reaction of Uber CEO Travis Kalanick to criticize the immigration ban initially prompted a campaign calling for people to delete the popular ride-hailing service. The hashtag #DeleteUber began trending on social media, made all the more forceful as rival firm Lyft denounced the ban and pledged $1 million to the American Civil Liberties Union.
In response, and not wanting to be outdone by Lyft, Kalanick vowed to set up a $3 million (£2.3 million) legal defense fund for drivers affected by Trump's "unjust" order.
"At Uber we've always believed in standing up for what's right," Kalanick said in a Facebook post. "Uber is a community. We're here to support each other."
Airbnb
Airbnb's counter to Trump was to offer free housing to anyone left stranded by the immigration ban through its disaster response program.
"Airbnb is providing free housing to refugees and anyone not allowed in the US," Airbnb CEO Brian Chesky said on Twitter. "Stay tuned for more, contact me if urgent need for housing."
In a separate post, Chesky said: "Open doors brings all of us together. Closing doors further divides us. Let's all find ways to connect people, not separate them."
Facebook and Twitter
Facebook founder Mark Zuckerberg,whose great-grandparents were immigrants from Germany, Austria and Poland, wrote in a public post to the social network that he was "concerned" about the impact of Trump's executive orders.
"We are a nation of immigrants, and we all benefit when the best and brightest from around the world can live, work and contribute here," Zuckerberg said. "I hope we find the courage and compassion to bring people together and make this world a better place for everyone."
Fellow social media chief Jack Dorsey called the humanitarian and economic impact of the order as "real and upsetting," while Twitter's official account pledged support for "immigrants of all religions."
Apple and Microsoft
Apple and Microsoft may have been rivals for decades, but they were united in their message supporting immigration.
In a statement via LinkedIn, Microsoft CEO said: "As an immigrant and as a CEO, I've both experienced and seen the positive impact that immigration has on our company, for the country, and for the world. We will continue to advocate on this important topic."
His Apple counterpart, Tim Cook, echoed these sentiments in a memo to employees. Cook said: "In my conversations with officials here in Washington this week, I've made it clear that Apple believes deeply in the importance of immigration—both to our company and to the nation's future."
He added: "Apple would not exist without immigration, let alone thrive and innovate the way we do… it is not a policy we support."