How to Sleep Better, According to Arianna Huffington
In theory, everyone loves sleep, but in practice many of us don't get enough. According to estimates from the Centers for Disease Control and Prevention, one-third of us are inadequate snoozers.
Related: Always Tired? Why You're Fatigued Even If You Get Enough Sleep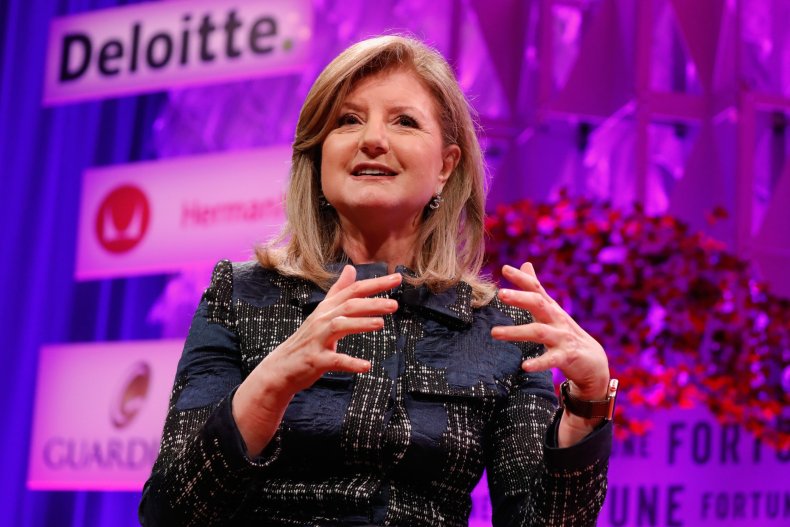 The problem, believes Arianna Huffington, founder of Thrive Global and author of The Sleep Revolution: Transforming Your Life, One Night at a Time, is that we don't prioritize the activity.
"We think sleep is optional," she told Newsweek.
The National Sleep Foundation backs Huffington's theory. This week they released data from a national poll in honor of Sleep Awareness Week. Turns out that 65 percent of Americans think sleep helps them be more effective, but only 10 percent prioritize it over other responsibilities.
If you habitually stay up long past your bedtime, try Huffington's three tips for a more restful night.
Don't Go for a Run
Numerous studies have shown that exercise can help with insomnia and other snooze-related complaints, but Huffington tells Newsweek she skips the gym when short on time.
"I definitely prioritize sleep over working out," she said. Plus, having more time to relax makes her workouts more effective.
Give Your Phone Its Own Bed
Every night, Huffington performs a little ritual before hitting the hay. "I tuck in my phone," she explained of its own space outside her room. "There's a little blankie."
It may seem, well eccentric, but the author and entrepreneur explained that cell phones are the source of our stress.
"Our phone is the repository of every problem; every project,"she explained. "We need to separate ourselves from that in order to sleep."
Just Try It
There will always be an excuse why you can't go to bed earlier. But if you can force yourself to feel the benefits of sleeping seven to nine hours each night, Huffington thinks you will be convinced. "I feel the mental clarity we all have when we're fully charged," she said. She likened the satisfaction of a full night's rest to that of warm, freshly laundered clothes.
"We need to complete the cycles for sleep. If you don't complete all the cycles you wind up with wet and dirty laundry."