How Soccer Made Me a Survivor | Opinion
The most powerful lessons I learned from sports came from losing, not winning. I was 5 years old and lost my first soccer game. As I stood in my driveway, having cried all the way home, my dad said, "Sydney, in this life, we get knocked down a lot, but we can never stay down." I learned then that something worth striving for is never won easily, and that the hard work and discipline put toward our goals makes reaching them all the sweeter. This lesson has proven true throughout my life as a young professional, a law student and even a Miss America titleholder. I know just how life-changing access to sport can be, and that's why it's important to me that every child, including our LGBTQ+ youth, are able to play the sport they love.
I'm deeply concerned that in our last legislative session, there were a record-breaking number of bills proposed —which passed in eight states— to ban transgender kids from playing the sports they love. Texas announced recently that a similar ban will, once again, be on the docket for the third special session. As kids are starting up the school year, I want to be sure that every one of them is able to be fully who they are, including in the classroom and on the playing field.
I would not be here today if it were not for sports and the skills I learned on the field all those years ago. Years after I hung up my cleats for the last time, I found myself in the health clinic of my university getting treated for a rape that occurred the night before. It was a loss and a pain unlike any I had ever experienced. Dealing with that trauma was exhausting, and there were many times when I was ready to make a terrible and permanent decision to take my own life, as the feelings of grief were too heavy to bear. However, even in those moments of darkness, the lessons of grit and perseverance I learned over 13 years of soccer buoyed me.
The workhorse that showed up to practice every afternoon was the same one who showed up to trauma counseling. The teammate who encouraged others on the field was the same one who encouraged herself to keep going. The athlete that never gave up until the referee blew her whistle was the same one that refused to give up hope that there was still more game to play. And as silly as it may sound, every morning I would pretend to lace up a pair of invisible cleats to take to my field and face an intimidating and overwhelming opponent. Slowly, the days became a little less taxing, and every morning my opponent seemed a little less daunting. Every day was a new chance to overcome. Every day was a new chance to win.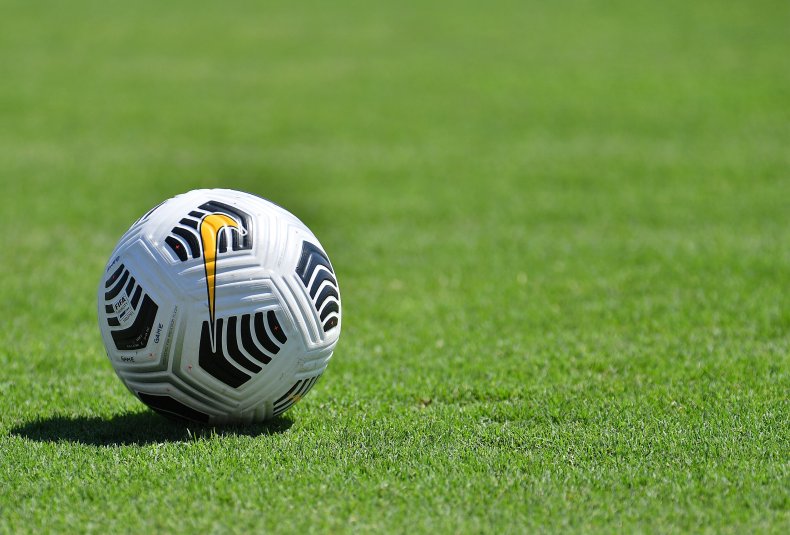 It has been years since my attack. I still think about the ways the lessons I learned in soccer influenced how I handled my sexual assault. Now, as a coach, I see how safe spaces in sport are incredibly important for kids. As coaches, it is our job to create the very spaces that many of us benefited from as kids ourselves, and those spaces should not be exclusionary or divisive. Every child deserves the chance to play on the team that they want to be a part of, to have who they are be affirmed and celebrated and to be protected and supported by their coach. That means creating, facilitating and continually building a safe space for LGBTQ+ youth to be fully who they are on and off the field.
As a woman who played sports my whole life, I can tell you that transgender kids are no threat to girls and women's sports. They simply want to experience the incredible benefits of sport, just like anyone else.
It's my hope that this upcoming school year is one where transgender youth aren't constantly under attack from state legislators. Our kids deserve better than that. I start every season with a promise to my team: that no matter who they are or where they are from, they are welcome on the field, on my team and in my huddle. Even as the seasons come and go, that promise remains the same. It's worth it for all of the little moments, like a smile on a kid's face after scoring their first goal. It's worth it for all of the big moments too, like when they realize that even if we lose a game, when we play as a team, we all win.
Sydney Park currently holds the title of Miss New York as part of the Miss America Organization and uses her title to advocate for the importance of youth sports through her Social Impact Initiative, One Team. A youth soccer coach, she works with South Bronx United's recreational soccer program and City in the Community's Saturday Night Lights program. A graduate of Columbia University, she is currently in her last year of law school at Fordham University and expects to graduate in Spring 2022. Sydney is working with nonprofit organization Athlete Ally to champion LGBTQI-inclusive athletic spaces.
The views expressed in this article are the writer's own.