How Social Media Preys on Children | Opinion
Over the past week in the U.S. Senate, whistleblower Frances Haugen testified that Facebook deliberately hid information about the dangers of its products—and that when confronted with the choice between making its social media platforms safer or making a buck, the company consistently chose the latter. Among the many ills Haugen revealed, perhaps the most shocking (though not surprising) is that the trillion-dollar social media company knew its popularity-contest platform, Instagram, is toxic to youth—especially teen girls. Yet it did nothing about it.
Haugen's damning testimony followed the appearance of Facebook's global head of safety, who deftly dodged and ducked nearly every pointed question posed. She showed no remorse, took no accountability and shared no plans for significant improvement.
Facebook's research, exposed by Haugen and revealed by the Wall Street Journal, found 6 percent of American teens who had suicidal thoughts traced those thoughts to Instagram. Among teenage girls, 32 percent said when they felt bad about their bodies, Instagram made them feel worse, while 17 percent of girls with eating disorders said their problems deepened after using the platform. Many teens expressed a desire to quit Instagram, but felt they couldn't—remaining trapped in a vicious cycle.
Even worse, the mental health harms Instagram creates make kids more susceptible to grooming, sexual exploitation, sex trafficking and sexual extortion—all of which are rampant on Instagram.
Predators take advantage of the dangerous ecosystem Instagram has created to identify and exploit teen users—not to mention the countless kids 12 and under who aren't supposed to be on Instagram but are—who crave likes, comments and followers for affirmation.
In fact, the 2020 Federal Human Trafficking Report released by the Human Trafficking Institute found that 65 percent of child sex trafficking victims recruited on social media were recruited on Facebook. Instagram was the second most frequently cited platform used to recruit child victims.
Child safety organization Thorn found that of the more than 2,000 children (ages 9 to 17) surveyed, 13 percent said they had an online sexual interaction on Instagram with someone they believed to be an adult. Sixteen percent said they had an online sexual interaction (including being asked to send a nude photo or video) and 26 percent said they had a "potentially harmful online experience" on the platform.
While Instagram recently made a long-overdue change preventing unconnected adults from directly messaging minors—a primary method of grooming—adults and minors alike lie about their age, and there are easy workarounds, such as posting sexualized comments.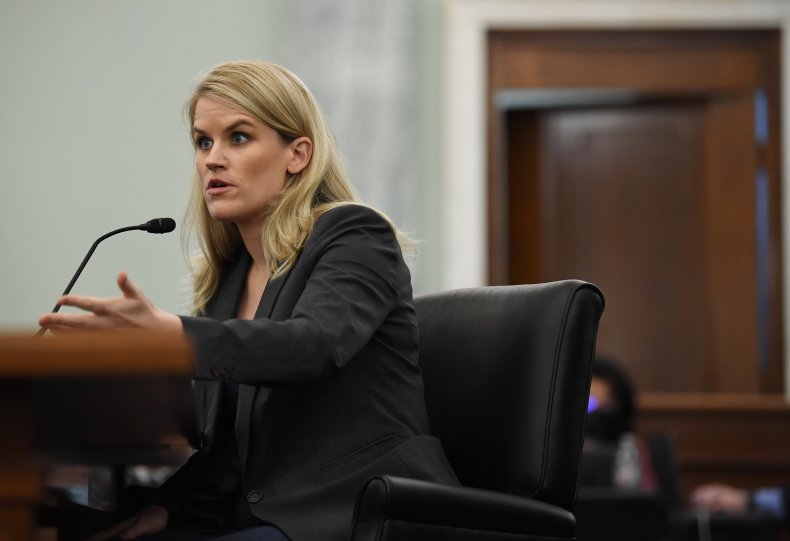 Haugen's evidence that Facebook knew its site harms children is a distressing case study of how Big Tech views kids in general: as consumers, untapped markets and collateral damage in the pursuit for profit.
While currently in the spotlight, Facebook is not the only Big Tech company whose products seriously harm children. Social media, gaming platforms, search engines and online forums leave children vulnerable to potential predators and damaging content. TikTok's algorithms push pornography and drugs to minors, Snapchat has faced lawsuits over features that allegedly reward reckless driving and Twitter turned a blind eye to child sex abuse material on its platform. The gaming world is also popular among predators—taking advantage of games like Roblox and communication platforms popular with gamers, like Discord.
We are failing our children by allowing these egregious harms to continue.
Although some changes have been made by Instagram and other online platforms, they are not nearly enough—and aren't being rolled out with the urgency that the situation requires. Instead, Facebook and other companies have repeatedly opened additional avenues to monetize our children, while the threats to their health, well-being and safety continue to wreak havoc. Tech companies place the burden of accountability onto parents—and even kids themselves—to manage inherently dangerous platforms.
Big Tech had its chance to make significant improvements, but has proved unwilling to do so despite its limitless resources.
Our lawmakers must hold Facebook and other companies accountable by increasing oversight and instituting sweeping changes, including laying out essential standards—such as making platforms and products safe by default and drastically altering algorithms to prevent harmful content from being fed to our kids.
Big Tech must shoulder the burden of rectifying the extensive harms it has propagated.
How much more evidence, how many more whistleblowers do we need until there is real change? Let our collective outrage transform into actual action.
Our children's lives depend on it.
Lina Nealon is the director of corporate and strategic initiatives for the National Center on Sexual Exploitation, the leading national non-partisan organization exposing the links between all forms of sexual exploitation such as child sexual abuse, prostitution, sex trafficking and the public health harms of pornography. Twitter: @NCOSE
The views expressed in this article are the writer's own.