How to Stay Cool, Calm and Collected in a Crazy Stock Market | Opinion
The Trumps got COVID. Big companies announced big layoffs. The Republicans continued to whine about bailouts. The Texas governor became the poster boy of voter suppression. Former Goldman Sachs CEO Lloyd Blankfein mused (my interpretation) in a post-debate tweet that the business community might live with higher taxes and more regulation in exchange for sanity. (Joe Biden for president, in other words.) Typical week. Here's what I've got: how to get ready for a rough fourth quarter on Wall Street; more on the bailout rumpus; and another look at President Trump and his taxes. As always, it is what it is.
Fasten Your Seatbelts: I'm not much for predictions because as the past week's events show, you just never know. But for investors, there's a good chance the fourth quarter—October, November and December—might be a tad uncomfortable. For one thing, the markets, especially with the unknowns surrounding President Trump's health, seem to be in that spooky stage now. Last week, the S&P was up, but Trump's positive COVID diagnosis spoiled the party Friday as did the jobs reports. The unemployment rate ticked down—661,000 jobs were added in September. But the rate is slower than the summer and another 837,000 Americans filed for unemployment claims. And more layoffs are on the way: companies from Disney and Shell to American Airlines and Allstate announced plans to put thousands more on the street. And who knows how investors will react if the election results are disputed. In any event, it is always a good thing to heed the advice of former Money magazine editor and Newsweek's Diane Harris: don't do anything with your investments based on emotion. Or is it panic? See her story back in early March, How to Stay Sane in a Crazy Market. Good advice then—and now.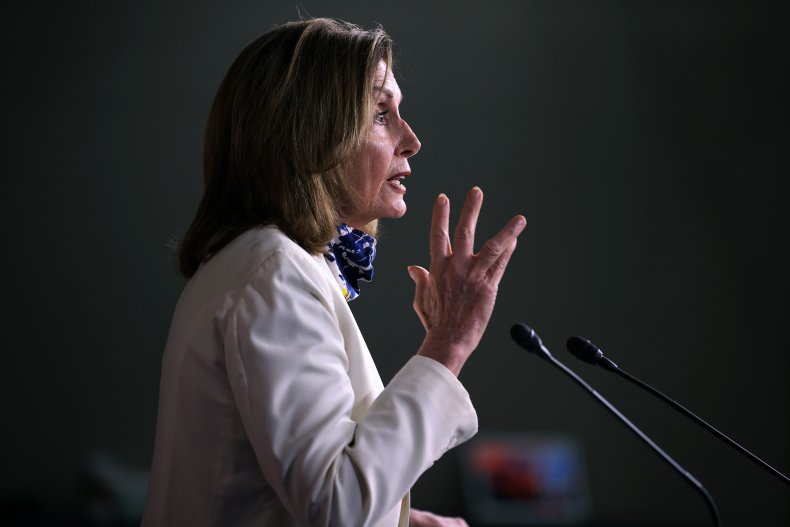 Compromise? As I write this, U.S. Treasury Secretary Steven Mnuchin and House Speaker Nancy Pelosi continued negotiations over a new bailout package. Despite the usual bickering, there's a good chance the Trump administration is finally going to strike a deal with the Democrats and Pelosi, who seems to be running the country these days. The Pelosi plan was three-plus trillions in May. The Democrats came down to $2.2 trillion; Mnuchin has $1.6 trillion on the table. It doesn't take a genius to figure out why he is ready to deal. November 3 is just around the corner, and the layoffs just keep on coming. The details of a possible deal? It seems like Mnuchin & Co. are going to agree to a few things such as a $400-a-week in enhanced unemployment benefits. Not as generous as the $600 the Dems want, but better than the stingy, and limited, $300 the administration was doling out via executive order. There will also be aid for state and local governments. And, as Pelosi said Friday, help for the airline industry is on the way. Of course, any compromise has got to pass muster with Republicans in Congress. The grumbling has already begun. As reported in The Washington Post, Representative Kevin Brady of Texas fretted about how much "wasteful spending" he and his peers would be forced to swallow. Of course he frets. We are, after all, talking about helping lazy unemployed people and Blue State freeloaders! In any case, fingers crossed Pelosi and Mnuchin can pull it off soon.
Taxes and 2017. I was emailing with On the Street tax advisor Jeff Levine of Alkon & Levine about Trump and his taxes. We both found it interesting, in the context of The New York Times investigation, to go back and have a look at the Tax Cuts and Jobs Act. Of course, Trump got a big lift. "I think it is huge how 2017 tax act helps him and his companies," says Levine, a CPA based in Newton, Massachusetts. Some examples: let's start with the elimination of the Alternative Minimum Tax (AMT) for most people. If you recall, the AMT was designed to make sure that most of us well-off folks paid our fair share. Won't go down the foxhole of tax law with you, but, as Levine explains, "the only taxes paid by Trump in two out of 15 years were due to the AMT. But reducing the ways AMT could impact typical taxpayers, the Trump law changes really benefited Donald Trump more than many other taxpayers." Also: if you recall Trump used "tax loss carry forwards" to reduce his obligation to the federal government. (Definition: Those are losses that carry back, or carry over, to other tax years when such losses exceed current year income.) It used to be limited in how many years could be carried forward. The Tax Cuts and Jobs Act eliminated the limitation such that loss carryovers never expire. "With Trump's large loss carryover," explains Levine, "this benefited him more than" a lot of others. Finally: a new section of the code created opportunity zones. The bottom line: let's say a person, say Mr. Trump, sold assets for a gain. He or she could defer the taxes on the gain by reinvesting the proceeds from the sale in an "opportunity zone." The zone, for fans of tax regulations, is defined as a census tract designated for eligible tax relief by creating jobs or investment options in that community. Investments in such zones could lower taxes on prior gains by lowering the taxable gain by 10 percent if held for at least five years, or 15 percent if held for at least seven years. If the investment is held at least 10 years, the possible capital gain is excluded from any tax. As a real estate investor, "this law" points out Jeff, "was written perfectly for Trump investments." Of course it was.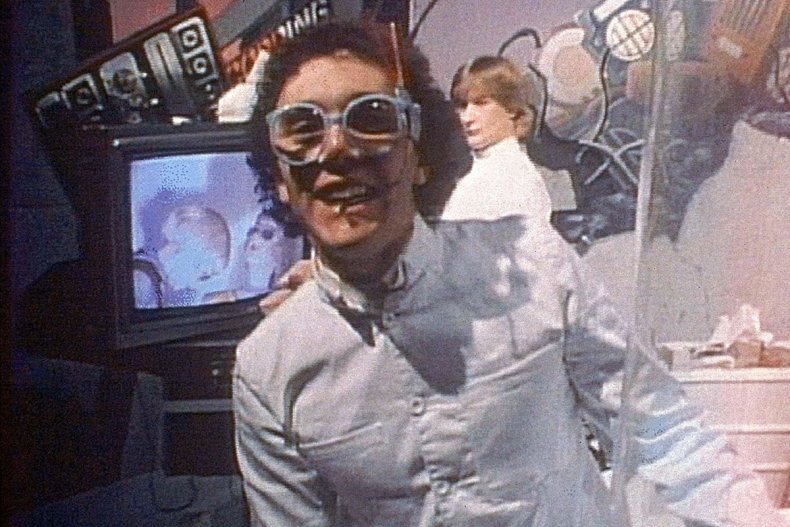 Loose Change: Last week, I plugged a blog by Bethany McLean, a former Fortune magazine colleague and co-author of The Smartest Guys in the Room: The Amazing Rise and Scandalous Fall of Enron. This week: I'm recommending a ProPublica blockbuster by Bethany's Enron collaborator, my friend Peter Elkind. He, along with Doris Burke, wrote about private equity types sucking the life of out of a hospital chain that serves a lot of, wouldn't you know it, low-income people. Click here...Eat What? PepsiCo has launched Cheetos Mac 'n Cheese. "We think this is a big new idea," Pepsi's CEO Hugh Johnston told Yahoo! Finance. Doritos-flavored would be bigger...On the Street Jukebox: Randomly channel surfing and caught a history of MTV on A&E. The music video network, which changed a lot of things in rock & roll, is going to be 40 years old next August. The first video and one of my favorites: "Video Killed the Radio Star" by the Buggles. Here it is. Now kids, you might think the Buggles' principals, Trevor Horn and Geoffrey Downes, are members of the one-hit wonders club. But wrong. Horn became an acclaimed producer, winning a Grammy and was a member of the progressive rock band Yes for a time—as was Downes who went on to join Asia and co-write the '80s super-hit "Heat of the Moment"...So that's that and thanks for reading. Wear your mask.