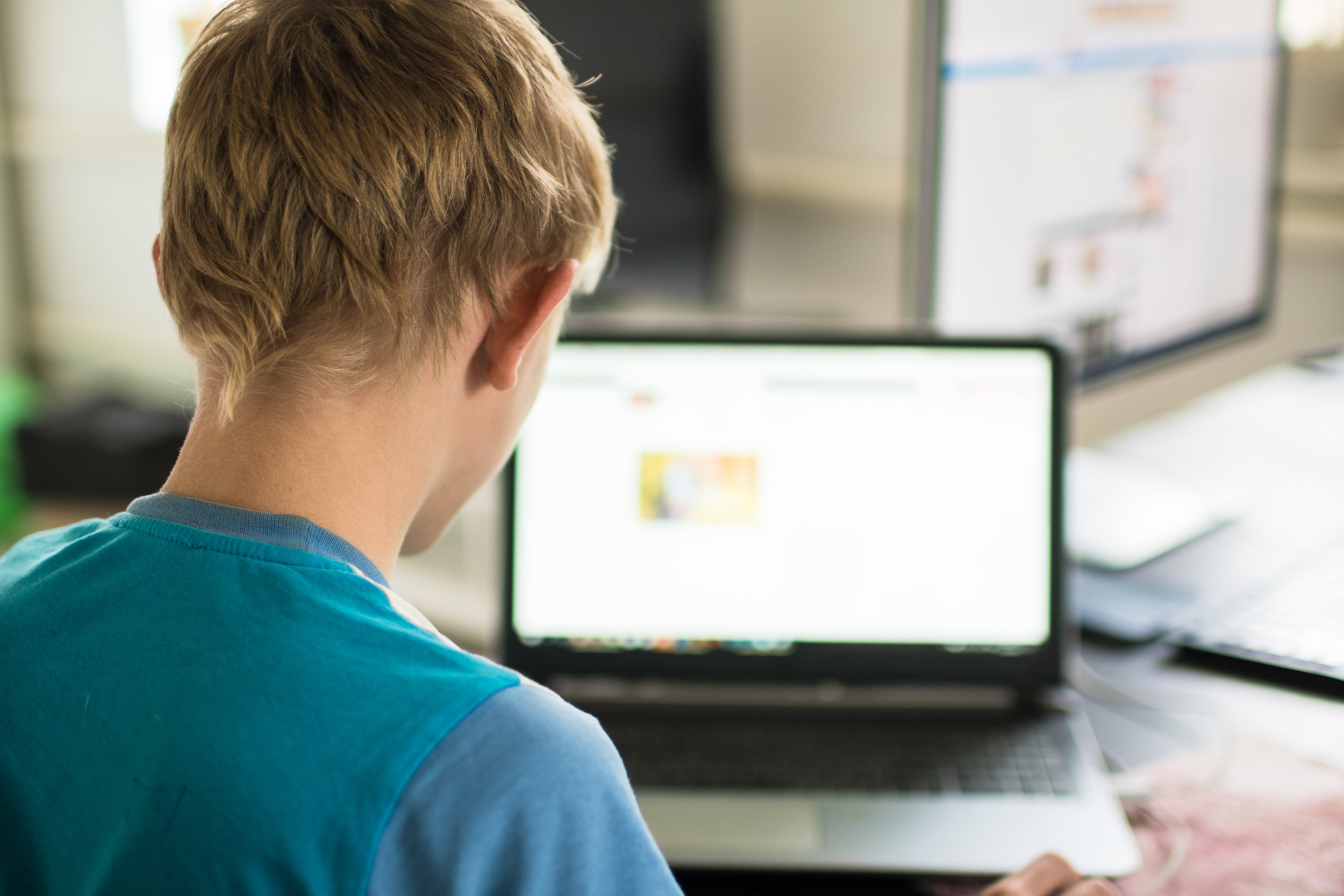 The world appears to be experiencing massive transformation, and it's no exaggeration to say that we'll be sorting through the meaning of these changes for years to come. One of the most fascinating developments has been the rapid switch to distance learning for students of all ages. While colleges have been building tech platforms and curricula for online learning for many years, K-12 schools had to make a lightning-fast pivot to keep students learning remotely.
Communication technology was, of course, the key to connecting students and teachers in this time, and it has allowed people globally to keep learning as well as to maintain their emotional well-being by connecting with others. Zoom fatigue may be real, but the truth is that STEM (science, technology, engineering and math) has made it possible for life to go on.
As many return to school, it's important to remember that there are still thousands of students who are left out of the classroom due to ongoing health issues. Fortunately, recent advancements can continue to help students with chronic conditions thrive.
The Students Who Can't Make It to Class
The Great Reset's aggressive move toward over-centralization and technocracy gave us all a taste of the isolation that some students experience on a regular basis. For kids with acute illnesses or chronic conditions that make it hard to attend class in person, learning is a real challenge. Reasons that students may be homebound include:
• Cancer treatment.
• Chronic illnesses.
• Neurological disorders.
• Behavioral issues.
• Severe movement disorders.
• Physical disabilities.
• Chronic mental health conditions such as anxiety, depression and OCD.
Unfortunately, once students are kept out of school for a period of time, it can be difficult to catch up academically and fit in socially if and when they're able to return. Even worse, students with disabilities are often perceived to be less capable of learning, particularly when it comes to STEM subjects. This generally leads to a self-fulfilling prophecy of poorer outcomes, including lower grades, lower college enrollment, and more negative attitudes about STEM studies.
STEM Provides a Double-Edged Solution
Fortunately, creative STEM leadership is making it possible for homebound students to get the education they deserve. The solutions are two-fold, with technological inventors tackling the issue from one end and educational entrepreneurs from the other.
For example, consider the plight of students with chronic health conditions that keep them out of school because it's too dangerous for them to mingle with their peers. While tablets and Zoom meetings can help them keep up with lessons, they are often left out of physical activities and opportunities for social interaction — two crucial elements of engagement. Enter telepresence robots. These remote-controlled rolling robots come with microphones, screens and speakers that take the common video chat to a whole new level of physical and social interaction, allowing students to participate in class so realistically that researchers have measured greater student acceptance by peers as a result of their use.
In addition to innovative hardware, educational advances also help keep kids engaged and motivated to continue learning. Interactive games, smart STEM toys and curricula designed to engage kids remotely all go a long way toward helping boost the educational experience for homebound students. Some forward-thinking researchers are even developing curricula that empower students to study their own diseases in the hospitals where they are being treated.
Two STEM Leaders Making a Difference
When Jim Carol's son, Taylor, was diagnosed with leukemia at age 11, he quickly realized that kids with cancer were at a serious disadvantage in the hospital. They were isolated to protect their fragile immune systems, but that meant boredom, loneliness and a serious lack of access to technology in their treatment wards.
Carol, a tech entrepreneur, swooped into action and founded the GameChanger Charity. This organization works with hospitals to bring kids the tech they need for entertainment, education and social connection. The foundation's work brings together tech industry titans to donate equipment and develop safe platforms that deliver high-quality content to sick kids. The group is also a world leader in distraction therapy, a proven technique to reduce pain. The GameChanger Charity works to democratize tech and make life more enjoyable for families facing the challenge of their lives.
Lack of access isn't the only issue facing homebound kids. They are also likely to become disconnected from their peers and disengaged from their studies when kept out of the classroom for an extended period. Michael Grieci is tackling that problem with an innovative role-playing game called The Mechanical World of Dr. Gearbox by Flamehawk Studios, Inc. In this game, students can explore unique worlds and complete quests that rely on STEM knowledge and learning.
The gamification of learning has long been a feature of STEM education, but Grieci takes it to the next level by allowing teachers to add their own material to the game so kids can keep up with their school's specific curriculum — and stay connected with classmates as well. The game also makes a point of including characters with a range of disabilities, from alopecia and albinism to prosthetic limbs.
With STEM entrepreneurs leading the way, students with illnesses and exceptionalities have more ways than ever before to stay connected with peers and engage in learning. Parents, teachers, mentors and those with a vested interest in assisting youth of all ages are encouraged to use the resources shared in this article as a starting point to help make a difference in their community. It's a reminder that with creativity and a focus on practical problem-solving — the very skills great STEM education instills — anything is possible. We have a duty to make sure everyone has access to a quality education. With the latest advancements in STEM-centric ed tech, we can collectively make it happen.