How to Stem the Tide of Illegal Immigrants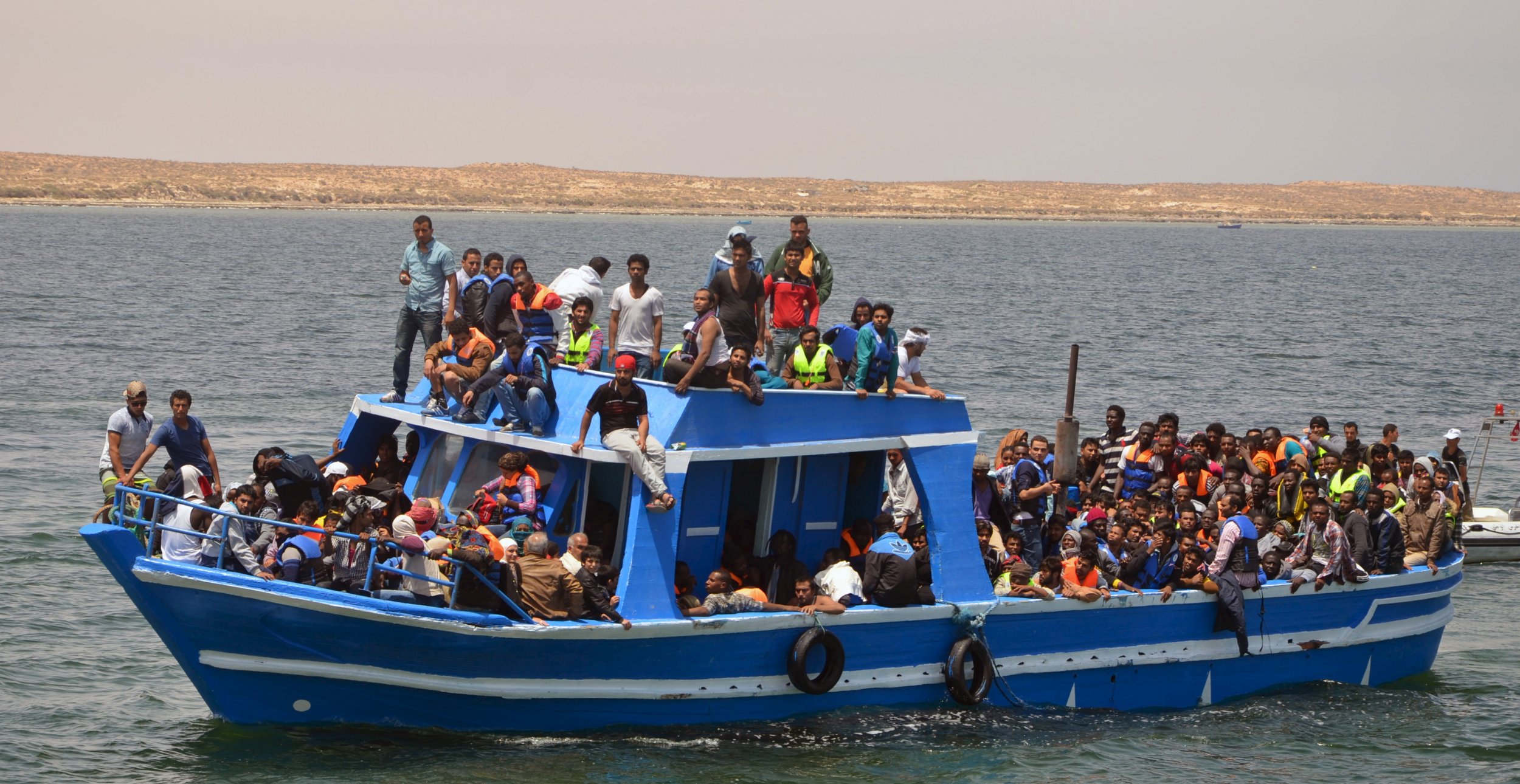 In the Moroccan cities of Rabat and Casablanca, at major intersections, young men and women, some of the latter carrying babies, beg their way through the heavy traffic of the morning and the evening rush hours. Some commuters, behind the wheels, hand them a coin or two, while others shut themselves in their cars, not knowing what to do with these new urban and clearly visible guests.
These young "beggars" could have ended up on Libyan shores and boarded makeshift pateras (small boats) that carry them either to their death, drowned on the Mediterranean high seas, or alive (but weakened by cold, hunger and a long journey) to the Italian island of Lampedusa.
Luckily, or unluckily, some of them find themselves in Morocco, living in shelters in big cities or in forests on the northern coast, waiting to cross to Europe or to become legal and find work in the North African country.
Related: Trump's wall: Impractical, impolitic, impossible
The rush for the European El Dorado has become the only recourse for so many young men and women from Central, Western and Eastern Africa. Some families sell their land, their cattle, their house and their belongings to amass the sum—as much as $3,000 or $4,000, if not more—required to pay the traffickers who will take their kids across tropical forests, the savannah plains and the Sahara Desert, all the way to Libya, Tunisia or Morocco.
The journey could take weeks. Hunger, extreme temperatures, rough seas and long days are only the tip of the iceberg in a life of illegality. Persecution, petty theft, small crimes, unwanted pregnancies, illness and other risks await them.
African youths leave home because their dreams are shattered on the bedrock of a harsh reality. The education systems have failed miserably to provide them with the necessary skills; the economic realities of their countries provide few opportunities for stable jobs and careers; and livelihoods have been uprooted by years of drought, successive floods (climate change is real in Africa), civil wars and unstable political situations.
Some countries provide opportunities for investment in services, the hospitality industry, IT and housing, the only sectors with a high yield when it comes to job creation. Governments and private sectors from Morocco, South Africa, China and France fund big projects in water, energy, construction, tourism and agriculture.
In some countries like Ivory Coast, Zambia, Tanzania, Senegal, Kenya and Nigeria (except in the northeast region ravaged by the wars of Boko Haram), economies are growing, and the shift from reliance on a raw material economy is happening.
But Africa needs huge efforts from big players as well, like the U.S., Japan, Germany, Canada, the U.K., Russia, the Persian Gulf countries, Scandinavia and others, if it is to overcome the problem of uprooted livelihoods, a youth bulge and the effects of climate change.
World leaders need to follow in the footsteps of the king of Morocco, Mohammed VI, who so far has spearheaded more than 200 big public- and private-sector projects in Western and Eastern Africa, with a value of approximately $10 billion, in so many promising sectors of African economies.
He understands that immigration is here to stay and, with great foresight, has set the most ambitious migration policy in the Arab world, aiming to regularize tens of thousands of migrants.
President-elect Donald Trump needs to understand that the most effective way to combat unauthorized immigration is to lead the world to invest in improving lives and brightening the future prospects of the millions of youths in Africa, Latin America and Asia.
Building walls, creating fortress nations or territories, closing borders and stiffening immigration rules has been tried in Europe over the past two decades. But youths continue to drown in the Mediterranean, or beg in Morocco's Tangiers or Casablanca, or get caught in the quagmire of drug trafficking, human trafficking and terrorism in Africa's Sahel region and the Sahara.
Young people are Africa's hope for realizing its huge potential to create growth and prosperity. We need to have faith in these young women and men and provide them with skills and opportunities to thrive and achieve.
It is possible, provided we all work together, to create this much-desired African dream: an Africa that is strong, just, fair, stable and a source of hope and better lives. The future, for all of us, depends on our will to deal with our woes with fortitude, faith and hope. We will do it if we believe we can do it.
Lahcen Haddad is a former Moroccan Cabinet minister and a current member of Morocco's Parliament.