How to Stop the Great Resignation: 5 Tips for Higher Employee Retention
There are plenty of things you can do to help stem the tide of the great resignation.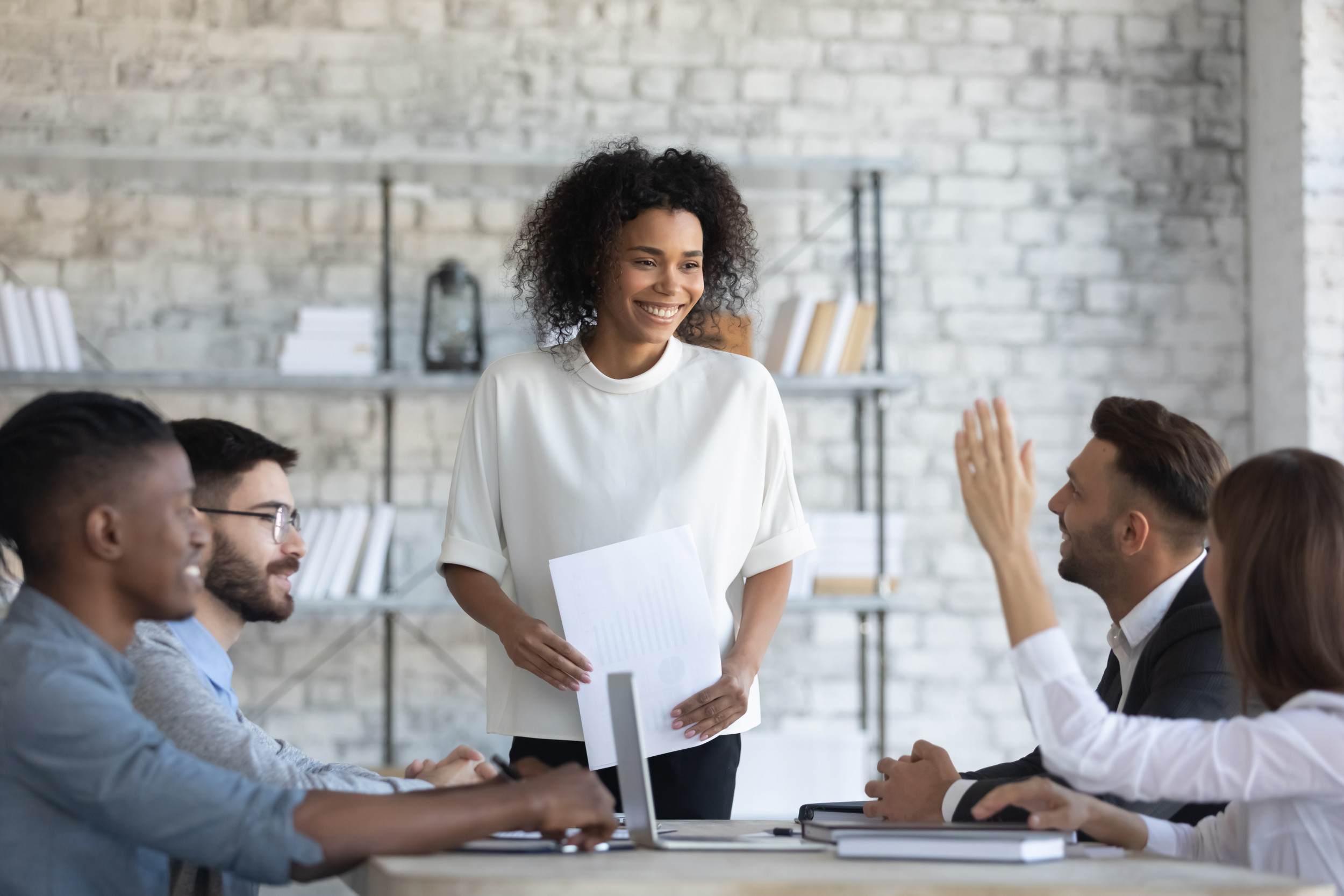 Since the beginning of the pandemic in March 2020, Goldman Sachs estimated that more than five million people left the workforce. Keep in mind this staggering number doesn't include those leaving employers to take jobs with other companies. In September alone, the quit rate was 4.4 million.
Where are they going? Why? And what can you do to keep them on board?
Gloat conducted research on the issue and found that:
• 66% of employees who are looking for jobs outside of their organization say they're looking for better opportunities.
• 54% of workers feel current employers don't take their aspirations into account enough.
• 62% of employees believe it is very important for their work to align with their values, passions and interests.
• 43% of workers say they're simply burned out.
• 74% of highly skilled workers feel there are better or more opportunities elsewhere.
Another driver of employee unrest is the desire for flexibility that employees have found while working from home during the pandemic. But while there are plenty of media reports suggesting that employees, en masse, wish to stay at home, other reports suggest working in the office isn't so bad when you consider the benefits.
Why Employees Might Want to Come Back to the Office
There are plenty of positives that come from working in an office beyond just the camaraderie and socialization gained from being around colleagues. Better Wi-Fi connections. Greater data security. An environment free from barking dogs, blaring lawnmowers, home distractions. And the ability to physically leave work when the workday is done.
Maybe the office really isn't so bad, and home isn't really so great. There are plenty of things you can do to help stem the tide of the great resignation.
5 Ways to Stem the Tide of the Great Resignation
1. Listen — really listen — to your employees. You can't possibly know what your employees want, and what will cause them to stay on board with your organization — if you don't ask them. All employees are different. What matters to some may not matter to others. As employees return to the workplace, take time to ask what's important to them. What makes their office time more meaningful and engaging? How can their managers better support them? Keep in mind seeking feedback from employees should be an ongoing process, not a singular event. Their needs change over time.
2. Ensure you're addressing employee development needs. Today's employees more than ever are saying they value opportunities to learn and grow. If they can't do that within your organization, they're likely to seek those opportunities elsewhere. Even if you don't have ample opportunities for employees to move into higher-level roles, you can still provide them with ways to learn new skills or take on more challenging projects.
3. Be flexible. Who said working from home — or in the office — has to be an all-or-nothing proposition? Consider how you can build in more flexibility for employees whether they're on or offsite in ways that are meaningful to them.
4. Be mindful of employees' health and wellness needs. The pandemic has been difficult for all of us, but experiences during the pandemic have differed widely for employees depending on personal circumstances. Stress has been a constant, as well as the uncertainty of what the future will bring and how the pandemic experience will impact a person's health. Having conversations and offering resources to help employees deal with the stress and potential burnout they're feeling can go a long way toward keeping them engaged and on board.
5. Keep lines of communication open, frequent and engaging. Whether employees are on or offsite — and especially if they're offsite — managers and supervisors need to be highly attuned to the need for keeping employees engaged through ongoing, meaningful communications. Employees working from home can feel isolated and forgotten. Video conferencing can be helpful to maintain interactions, but don't rely solely on that. Pick up the phone and call an employee. Invite them into the office from time to time. When in the office, make time to stop by and check in to see how they're doing. When employees are treated like valued people rather than cogs in a wheel, they're more likely to remain engaged — and on the payroll.
Not every organization is feeling the impact of the great resignation. Some, in fact, remain high on the list of "best places to work." In 2020, CNBC reported on a list of "12 companies workers don't want to leave" based on an AI-based analysis. DuPont topped the list, followed by other well-known companies including Honeywell, Lockheed Martin, Delta, Merck, Microsoft, Intel, Best Buy, American Express, Cisco and Coca-Cola. The factors most often cited for keeping employees on board were "company resilience" and "strong leadership." Both were obviously critically needed during the pandemic, and they're still needed now as organizations and employees continue to be impacted by the unknown amid massive shifts in how and where work is getting done.
How resilient has your company been during the pandemic? Do you have strong leaders who can lead into the future? Your ability to stem the flow of the great migration may depend on both.