How to Stop Putin Using Energy Supplies to Bully His Neighbors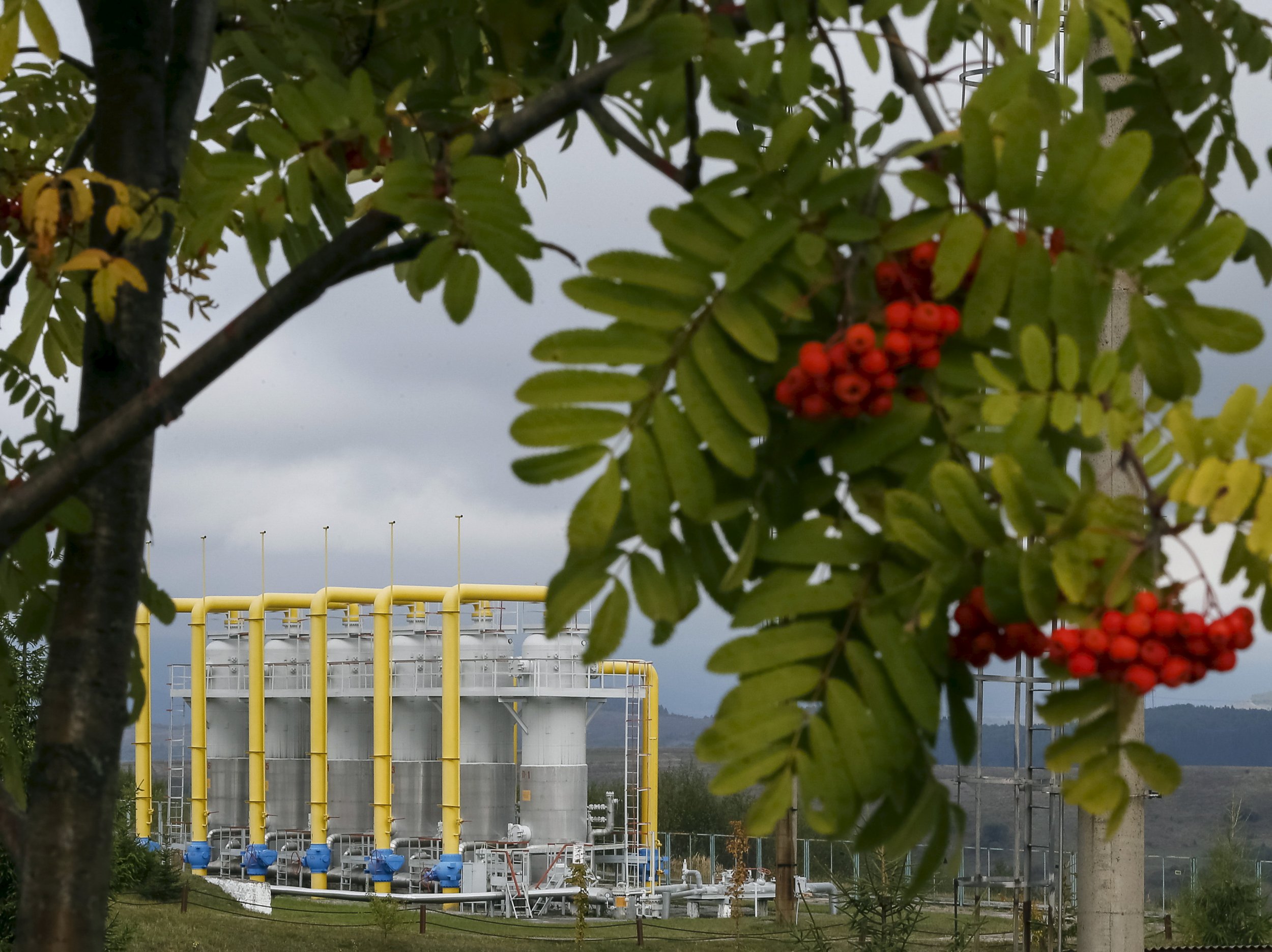 This article first appeared on the Atlantic Council site.
Ukraine can play a key role in Europe's effort to decrease dependence on Russia's natural gas. Europe's over-weaning dependence on Russian energy is the focus of my new Atlantic Council study: Developing a Western Energy Strategy for the Black Sea Region and Beyond.
Gazprom's—and Moscow's—energy clout has become a recognized challenge for Ukraine's and Europe's energy security, especially in East and Southeast Europe.
Currently, the EU imports about one-third of its gas from Russia, with almost half of that pumped through Ukraine's giant export pipelines. Countries that get most of their supply from Russia have become the most vulnerable. The Kremlin uses energy not just as a commodity to earn cash, but also as a means of increasing political pressure, an instrument of dependence and corruption.
The last 25 years have demonstrated that Moscow uses its energy muscle to impose its foreign policy agenda on European countries, which import a large share of their natural gas from Gazprom. Since independence, Ukraine has suffered from the Russian gas diktat.
The Black Sea region, and especially Ukraine, is pivotal in terms of addressing the challenge of gas supply diversification for Europe. The principal solution to this problem is twofold: geographic diversification of gas supply and increased local production, including in Ukraine, Georgia, Romania and Moldova—both on and off shore. Only a strongly competitive environment will force Gazprom to act like a corporate entity and not a government agency.
Russia is aware of the European Union's concerns and will certainly try to minimize the impact of Europe's energy supply diversification strategy. Moscow has attempted to bypass Ukraine by launching the Turkish Stream pipeline project, but so far, it has not succeeded.
In December 2014, Russian President Vladimir Putin attempted to replace the South Stream project with the Turkish Stream project, initially envisaging four pipelines capable of delivering gas across the Black Sea directly to Turkey. Although beneficial to both Russia and Turkey, the project might be on its deathbed in the light of the downing of the Russian SU-24M bomber by the Turkish Air Force.
The Trans-Anatolian/Trans-Adriatic gas pipeline (TANAP/TAP) would better fit Europe's interests. The TANAP/TAP project was announced in November 2011 at the Atlantic Council Third Black Sea Energy and Economic Forum in Istanbul, as an alternative to the failed Nabucco pipeline project.
TANAP is a new, 48-56-inch standalone pipeline under construction across Turkey, and is intended to carry Azeri natural gas from the Shah Deniz II field. The estimated reserves of Shah Deniz II alone are 991 billion cubic meters (bcm). TANAP's projected capacity is 30 bcm/y, and the field itself has reserves for at least a 30-year supply.
The Trans-Adriatic Pipeline is an important component of the greater energy project—Southern Gas Corridor, which would link Asia and Europe. TAP would bring Azeri gas from Turkey, through Greece and Albania, across the Adriatic Sea to Italy.
Aside from the large-scale projects including the TANAP/TAP pipelines, a variety of smaller-scale initiatives may provide Europe with greater energy supply diversification.
These five are the most noteworthy:
1. The Greece-Bulgaria Interconnector.
Although only three countries will be directly involved in the TAP project, the number of countries that could benefit from its implementation is likely to rise in the future.
For instance, in early 2014, Turkey and Bulgaria agreed to build a 114-kilometer pipeline connecting the two countries' natural gas distribution networks, which would allow for the supply of additional volumes from Shah Deniz to Europe.
2. Nabucco West.
The Nabucco West project has been frozen, but not entirely abandoned.
3. Eastring.
Eastring is the most intriguing pipeline project in the region. It addresses the vital needs of the countries concerned—and is reversible. The proposed pipeline would connect Slovakia and Romania through Hungary. One version of the pipeline would be 832 kilometers long, while another would be 1,274 kilometers long and reach Bulgaria.
4. The North-South Corridor.
The North-South Corridor is a proposed project that would include a system of integrated power lines and transportation routes, as well as oil and gas pipelines running from the Baltic Sea to the Adriatic and Black Seas.
5. Adria LNG.
Adria LNG is a proposed floating LNG terminal on the island of Krk, Croatia.
The development of domestic resources might serve as a viable option for local consumers. Significant reserves of natural gas, including shale gas, in Black Sea nations, including Ukraine, can provide energy diversification as well.
Ukrainian gas reserves—including conventional on- and offshore, as well as shale—are so significant that the country could become a net exporter of gas to Europe over time.
Offshore gas in the Mediterranean region, including Egypt, Israel and Cyprus, can offer another source of gas for Europe's southeast, including Ukraine.
If the Iran nuclear deal holds and the regime demonstrates transparency and a more benign foreign policy, even gas supplies from sanctions-free Iran could provide another energy alternative. Time will tell whether Iran chooses profits and economic development over warfare against its Sunni co-religionists and abandons its decades-long support of terrorism.
Both economics and geopolitics are dictating a paradigm shift for Europe's gas imports. Geographic diversification, energy efficiency and local production are the three keys to enhancing Eastern Europe's energy security.
Ariel Cohen is a senior fellow at the Atlantic Council, principal, International Market Analysis Ltd., a political risk advisory, and director, Center for Energy, Natural Resources and Geopolitics at the Institute for the Analysis of Global Security.