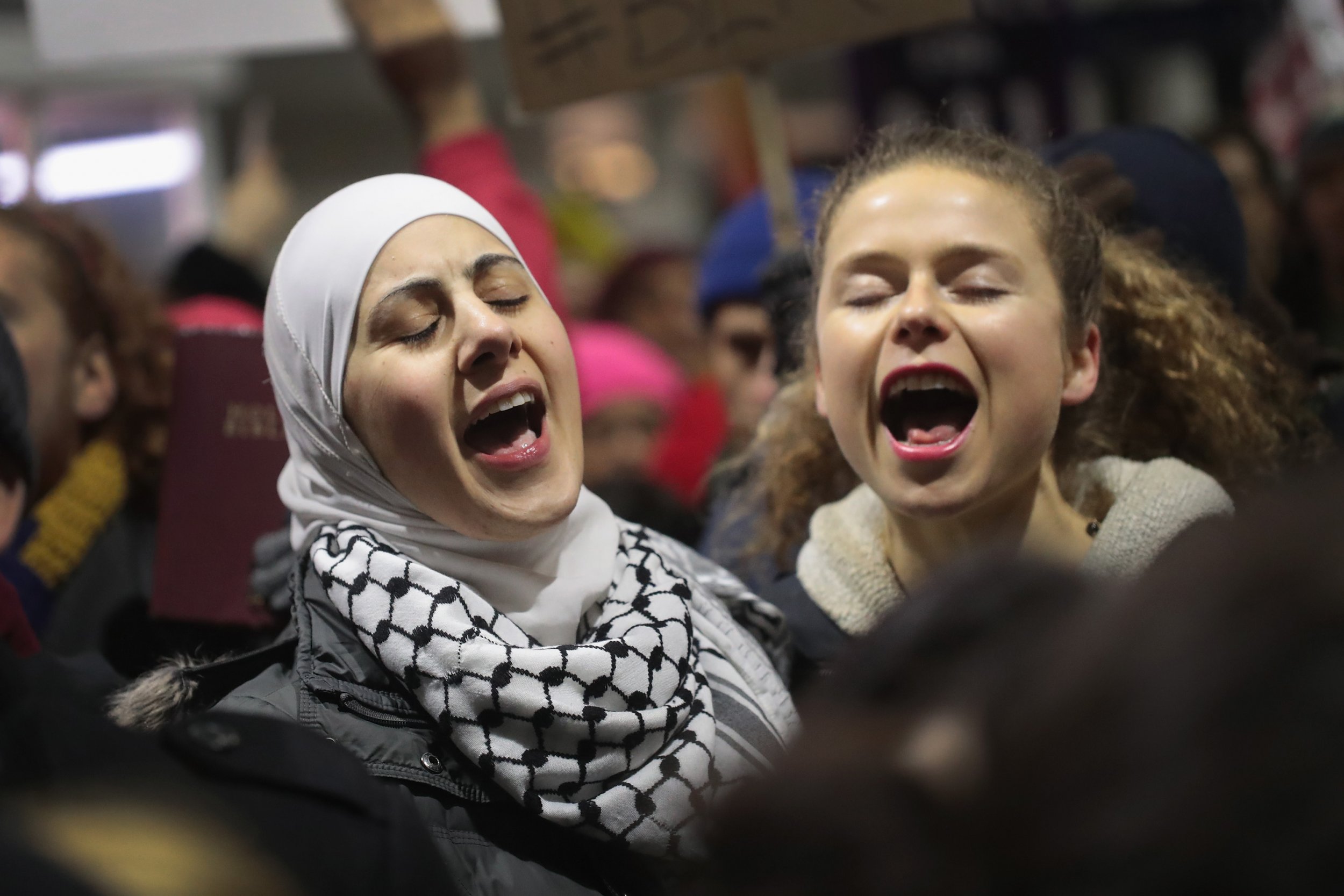 For those panicking at President Donald Trump's speedy signing of a pile of executive orders that reverse longtime policies during his first week, take a deep breath.
The Framers crafted a system to check men like Trump, and in fact they expected most everyone to hold power to abuse it.
The Framers of the Constitution, intellectually led by James Madison and James Wilson, were informed by an attitude toward human nature that is the key to the Constitution's enduring success: Assume anyone who holds power will be tempted to abuse it, and then limit it.
It is related to Presbyterian-based Calvinism at the time, and the influence of now-Princeton University's Reverend John Witherspoon, but they took that principle out of its theological underpinnings and crafted a Constitution for all Americans, whether Deists, Christians, Jews or other believers.
This core insight that humans can't be trusted and need to be checked is the reason the United States will survive and even thrive during a Trump presidency.
For the Framers, the question to be addressed for every provision of the Constitution was this: If we give this amount of power to this individual/institution, how do we check it? The result in broad outline produced the following checking structures: separation of powers (between the three branches of government—legislative, executive and judicial); separation of power between the federal government and the states; and separation of power between church and state.
There are also the checking functions imposed by the people and the press, as I discuss here.
Trump's first week triggers all three arenas. As you can see here and here, lawsuits have been filed and there will be more as well as pushback from other government actors, like House and Senate Republican leadership and the powerful in all three categories.
Despite attempts to label elements of the Constitution's complicated pattern of criss-crossing powers and checks (that are intended to lead to balance) as favoring one political side, it is nonpartisan. Limits on executive power (from the president to the agencies) work whether the president is Republican or Democrat, and federalism is decidedly nonpartisan.
There was a time, especially during the Reagan era, when pundits and academics repeated a mantra that federalism, or the separation of power between the federal government and the states, inherently serves conservative ends. Not so.
Rights for same-sex marriage and LGBTQ anti-discrimination laws appeared first in the states and Trump's attempt to strong-arm sanctuary cities by threatening to withdraw their federal funds is being challenged by the mayors, who are espousing federalism principles.
The mayors have a strong chance of success. As the Supreme Court held in Printz v. United States and South Dakota v. Dole, the federal government cannot "commandeer" or "coerce" the states.
Federalism makes it possible for the states and cities to maintain independence from an overbearing federal government and to institute public policies at odds with the federal government, which is good news with a president who is executive-power happy but who lacks a mandate, because he failed to get a majority of votes in the election and because polls continue to show extremely low approval ratings.
The separation of church and state also operates in a nonpartisan manner as it bars governments from favoring one faith over another or targeting any one faith.
While the Trump administration will be mired in litigation and political pushback generally, the Supreme Court is where Trump has the capacity to shift the balance of power.
His next appointment, which is being touted as a one-for-one replacement for Justice Antonin Scalia, will secure the status quo at the court as it looks like his possible nominees are people who favor religion by interpreting statutory religious liberty (which is not constitutionally required) expansively, who follow a religiously fueled agenda on abortion and LGBTQ rights and who are hostile to the Establishment Clause's separation of church and state.
A second appointment, however, could open the door to crippling separation and cementing a union of power between one political party and a certain religious agenda. That would be a failure of the checking function established by the Framers when they instituted the ban on religious test oaths for public office and did not embrace any one or even any religious faith.
Even so, the court tends to be a moderating institution that treats precedent with respect. It is highly unlikely that the core principle of the First Amendment that bars the government from targeting one faith, as in Church of Lukumi Babalu Aye v. City of Hialeah, will change.
Nor is it possible for the Supreme Court to hold that the federal government establish a religion. Therefore, Trump's ham-handed singling out of Muslims and privileging of Christians in first-week executive orders will fail regardless of who he appoints.
The Framers had recent experience with an unaccountable and tyrannical monarch, which informed their deliberations. Trump is a reminder of what they intended to guard against: tyrannical grabs for power.
The only thing that his administration has guaranteed so far is an avalanche of lawsuits and solid employment for lawyers.
Marci A. Hamilton is a Fox Family Pavilion Distinguished Scholar in the Program for Research on Religion at the University of Pennsylvania.